Before they've even started, the 2020 2021 Olympic Games have already made history. Cardboard beds and logo dilemmas aside, this will be the first Olympics in the event's 125-year history to be staged without any spectators. The impact that will have on athlete performance, global viewership and the overall ambience surrounding the games (both on-site in Tokyo and abroad) remains to be seen.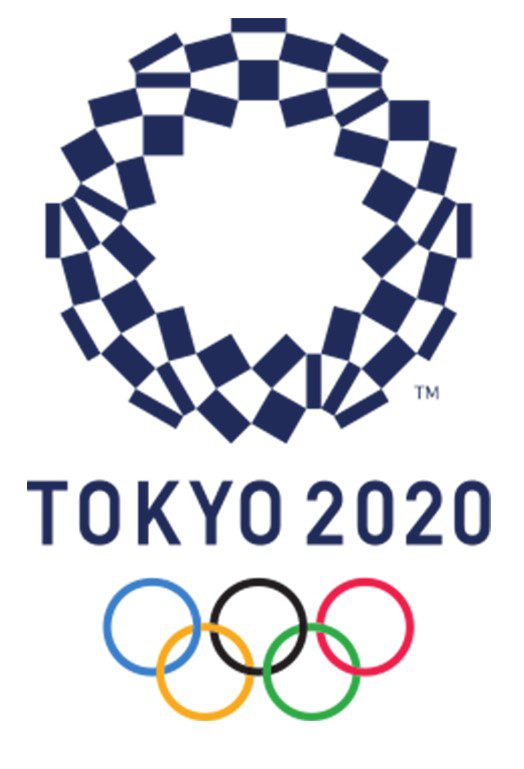 To be sure, excitement for these Summer Games — taking place July 23-Aug 8 — has thus far been muted. Cities normally clamor to be the recipient of the tourism (and resulting retail) rush, infrastructure enhancements and prestige that come with hosting one of the world's most high-profile international sporting events, but it's a fair bet that no city wants to be Tokyo right now.
Despite everything that's happened in recent weeks, the opening ceremony will take place as (re)scheduled July 23, 2021. And while no host city will ever face this same confluence of events again, the shifts that are taking place in viewership behavior, fan engagement tactics and retail sales could very well have a lasting impact on what the Olympics look like going forward.
Here are four things the Retail Touchpoints editorial team will be watching as the Summer Olympics kick off:
Will ecommerce channels and off-site pop-ups be able to make up for the loss of stadium sales?
Will a digital Olympics be the nudge the West needs to make live shopping mainstream?
Will sponsoring brands be tarnished by the turmoil surrounding the event?
How will the splintering of viewership across media channels impact the resonance of advertising campaigns?
How Much will Spectator-Free Stadiums Stifle Retail Sales?
-Nicole Silberstein, Ecommerce Editor
The news that no spectators, not even locals, will be allowed at this year's Olympics, not only means the loss of upwards of $1.2 billion in ticket sales (based on the 2016 Rio Games), but merchandise sales will almost certainly suffer as well.
At the 2016 Summer Games, the IOC and local organizing committee generated $31 million in revenue on retail sales of over $300 million, according to an IOC report, and the 2012 Games in London generated $119 million in revenue on almost $1 billion in retail sales. But this year, how many fans will want a hat or T-shirt from an event they ended up watching on their phone?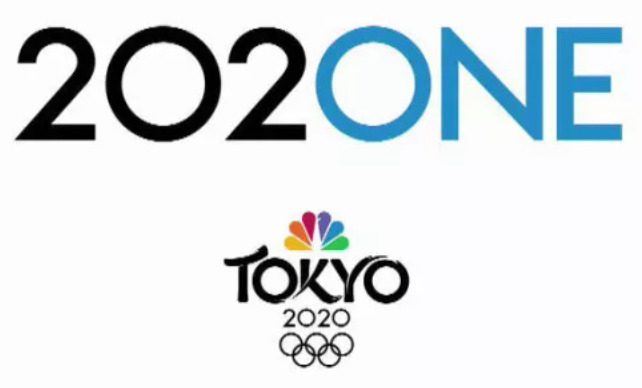 Even the logo has presented an existential crisis for organizers (not to mention the licensees making products), who had to decide whether to honor the year that should have been or reflect reality. Organizers ultimately decided to stick with 2020 — Tokyo's governor said an odd number was "out of the question." U.S. broadcaster NBC, however, took a different tack and created its own hybrid logo.
About 70% to 80% of merchandise sales typically occur during or around the Games themselves, according to Betty Aldini, Head of Licensing, Ecommerce and Merchandising at the International Olympic Committee (IOC) in comments to Licensing International. Now, with no reason for the in-venue superstores that were to be run by sponsor Asics, the bulk of merchandise sales will presumably move online. The pop-ups and in-store shops planned for around the country will likely still remain, but due to the current state of emergency, will be required to close by 8pm.
Indeed, it seems inevitable that like almost all other aspects of this star-crossed Olympics, merchandise sales will suffer from minimal foot traffic and muted enthusiasm. Organizers and the IOC have made a valiant effort to adapt however, including the creation of a content hub and store on Alibaba's Tmall and working with nWay to preserve the storied pin-trading tradition through the use of NFTs.
And then there are the athletes themselves, whose feats of physical and mental prowess never fail to unite and inspire the world. This year, there's just one more border for them to transcend: the physical-digital divide.
Will a Digital Olympics be the Nudge the West Needs to Take Up Livestreaming?
-Bryan Wassel, News Editor
The future of retail is livestreaming, if the practice's popularity in China is any indication, but U.S. shoppers still need a bit of a nudge. Social commerce in general is taking off in the West, and the metamorphosis of a worldwide spectacle like the Olympics into an online-only event could raise the profile of these new digital commerce channels — even among tech-averse consumers.
The Games themselves don't exactly lend themselves to live shopping sessions — competing with some of the best athletes in the world for viewership is a losing proposition — but the prevalence of streaming throughout this Games' two-week run will almost certainly be a huge step forward in making live shopping more appealing in the future. Not only will viewers become more familiar with the technology, they will see that something as big and important as the Olympics can be streamed.
Once that's been established, smaller livestreaming events suddenly become much more interesting. You've already seen that the thrill of world-class competition can be translated into this format, so why not product demonstrations or cooking classes? Trusted platforms like Facebook are already pushing social commerce and running livestreams — it's just a matter of expanding their appeal.
So how can retailers take advantage of this opportunity? If possible, give any upcoming livestreaming efforts an Olympic flair by tying them into the Games. Keep an eye out for data on how people watched the Olympics and focus your efforts on the most-frequented channels. Most importantly, find out what went right — and what went wrong — over the course of streaming the games and use this data to improve your own operations.
Will Olympics Turmoil Tarnish Sponsoring Brands?
-Adam Blair, Editor
It's been a long time since the Olympics morphed from being simply a set of contests featuring the world's best athletes into a ginormous branding and marketing opportunity — not just for the sponsoring companies but for the host country and city. The Games have become one of the shrinking number of events (the Super Bowl and the Oscars also come to mind) that come close to creating the worldwide communal experience that seekers of enormous audiences crave.
Even with all their problems, the Games have retained a fairly high level of audience goodwill. The alternate headline to New York Times opinion columnist Lindsay Crouse's piece sums it up pretty well: "The Olympics are Broken. I Can't Wait to Watch Them."
But this year, I'd bet a lot of marketing directors are wishing they had sat this particular Olympics out. It would take up too much space to list all the misfortunes and outright screw-ups tarnishing the Tokyo Games — athletes testing positive for COVID and Tokyo residents fleeing the city in droves are two that come immediately to mind.
But here's my favorite: while organizers are requiring athletes to practice social distancing (definitely a buzzkill for sexual intimacy), they continued the tradition of handing out 160,000 condoms. To make it even more perfect, the condoms are not to be used on-site since they don't meet the Games' requirements for proper protection from STDs, but rather are supposed to be taken home as souvenirs.
If people's impression of the Games consists of COVID and useless condoms rather than athletic excellence, it might be time for everyone to take their ball and go home.
How will Splintered Viewership Impact Advertising Efforts?
-Alicia Esposito, Director, Content/New Media

NBC is rethinking its broadcast approach for the Olympics and is bringing a good portion of its coverage to the free tier of its streaming app Peacock. While the opening and closing ceremonies will be broadcast live on NBC, and all of NBC's news programming will continue to run on the network, live gymnastics, track and field, and all of Peacock's programming will be available for free. But if you want to watch U.S. men's basketball, you'll have to pay $4.99/month for Peacock Premium.

This tiered model feels too convoluted for the average viewer. NBC is essentially asking for all viewers to take the time to download the Peacock app, get acquainted with the interface and figure out which platforms they need to watch different games. Not to mention that this also creates a whole lot of complexity for advertisers. While some advertisers say skipping out on the Olympics is simply not an option, those that do plan to market leading up to and during the Games should consider their total addressable market and how viewership may splinter across different networks and Peacock.
While writing this piece, I received an announcement from NBCUniversal that it has partnered with Ad-ID to ensure viewers have a "pristine viewing environment" on every screen (including Peacock). Part of the partnership includes NBCUniversal committing to collaborate on Ad-ID's tech roadmap, which will include the audience experience and contextual targeting. This seems like a long-term play though, so I don't think these capabilities will help advertisers maximize over the next two weeks.
Brands' marketing investments may already feel a bit strained given these factors, but they also may see some demographic shifts that could prevent their content and creative from resonating effectively. Another thing to consider is that many people may decide to sit out the Olympics altogether due to their distaste for how issues surrounding COVID have been handled. I'll be keeping a close eye on ad spots in which brands made a big splash and why.
It's promising to hear Timo Lumme, the IOC's Director of TV and Marketing Services talk about creating an omnichannel media environment that encompasses long-form content and short-form mobile clips. (If you want to dig into this a bit more, this article is fascinating.) However, I'm curious about how this vision extends to advertisers and how it will impact future advertising partnerships. This marketing nerd will be watching closely.