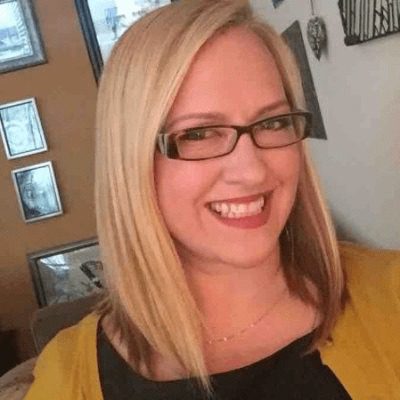 Kelly Stickel launched Remodista to focus on retail disruption. By using Community as a business model, Remodista is working to "build, foster and create a trusted environment where we attract like-minded individuals thinking through disruption and innovation. Through collaborative research and analysis, we think through the business challenges looking at the future of retail."
Stickel and a panel of retail leaders will share their insights on Community and Commerce during the Retail Innovation Conference, May 9-10 in New York City. This Q&A provides a preview of this compelling session:
Retail TouchPoints (RTP): In your opinion, what is broken about the way brands and retailers interact with shoppers today?
Kelly Stickel: In the past decade, retailers have put efforts into their physical stores and separately their digital platforms, mostly huddled around the transaction for both. Now we see the transaction is commoditized, and easily accessible from many points of entry. We are seeing strategy shift towards attracting the customer and creating new experiences that surprise and delight her. The future of retail will play out in stores merging with the retailer's digital properties in a seamless way that is not self-service but a guided experience. Retail is not failing; it is transforming, and insight from a trusted community will allow for a quickening towards the right solutions.
RTP: How can the intersection of Community and Commerce fix some of those problems?
Stickel: Community allows a business to see a bigger picture of who they can be. If you build your audience using purpose, you might not do business with everyone, but you will do business with people who believe what you believe. You will have those customers for longer periods of time, and through more product development. Why? Because you have attracted them and are now engaging with them for feedback on the products and/or services you are offering them. The intersection of community and commerce allows you to get direct feedback from your customer and turn that into a brand message that builds community credibility. Your loyal community members will tell you the experiences they are seeking if you ask and listen.
RTP: What kind of results can companies expect once they invest in Community as a business model?
Stickel: Companies that have implemented community as a business model are now starting to see the lead gen and customer acquisition liftoff in their commerce channels. When a community is humming and your super fans are engaged, the lead gen and customer acquisition can be 10X the return of a normal business model, as we saw with Sephora. This gift isn't what action you do, or what the second person does, but the ripple effect that gets started in that three-connection point. Community is a powerful tool.
RTP: Who is doing it well today?
Stickel: I think the better question is who is doing it. As retailers, brands and agencies look for new ways to grow the lift off the commerce platforms, you will see the welcome of new innovative ideas like the power of community.
Sephora is one of the first-to-market retailers using community. They have Beauty Talk — they are capturing the conversation around beauty. Sephora's BeautyTalk super fans spend 10X more than community members, who themselves spend 2X more than their average non-engaged customer. Beta Brand and Orchard Mile are using their customer feedback for merchandising; and both are building on other components that cultivate community. Truth in Aging started as a community talking about challenges and grew into a commerce platform.
RTP: What advice do you have for companies interested in pursuing the strategy?
Stickel: If you are interested in learning more about community, please reach out and we will connect you with other like-minded leaders who are a bit ahead of others in their thinking. We are mapping out community from a research perspective, and know our insights translate into the retail vertical as well. Some of the leaders we collaborate with will be on our upcoming panel at the Retail Innovation Conference. There is great untapped potential in building community by bringing the outside in, looking at what other retailers have done, and then quickly testing it in your own business.
RTP: Finally, please fill us in on the Women2Watch program and how interested retail executives can get involved.
Stickel: Now in its second year, we're pleased to announce that "Women2Watch in Retail Disruption" has expanded to include 80 women leaders from brands and service providers in the U.S.and Australia. The Women2Watch program starts with a list that identifies an extraordinary group of women you need to know about. Then, we highlight them throughout the year— on our web site, on our community portal and through our email newsletter. We cap off the year of celebration with an awards show that underscores the accomplishments and highlights our most innovative women.
This year's list of nominees recognizes 80 exceptional women who are solving business problems in the areas of operations, IoT, AI, CRM, marketing, commerce, wearables, supply chain, logistics and globalization. An influential group of thinkers experimenting in online and brick-and-mortar retail — 70 from the U.S. and 10 from Australia — these women were nominated through recommendations from their peers, their colleagues and advisers, and Remodista's Retail Committee.
Retail executives can get involved in our community by signing up here. We share updates on our Women2Watch program and the collaborative content we produce. There is a global calendar in the community portal. We are excited to share a placement in WWD as we launched the list in January.