The National Retail Federation Big Show jammed the Javits Center with people, technology and excitement from January 14 to 16, and Retail TouchPoints was there in force. In addition to conducting video interviews, our team of editors met with retailers, analysts and solution providers to get a line on the biggest trends that will be shaping retail in 2018.
Visit the #NRF2018 hub for our complete coverage.
Personalization Is The New Omnichannel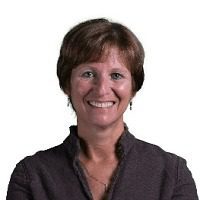 I am sure I made this statement more than a few times during the past week, but I stand by it: Personalization Is The New Omnichannel was the overarching theme for the 2018 NRF Big Show. What that means is retailers and solution providers are at the same turning point in personalization strategies that they were in omnichannel strategies a few years ago: they know a focus on personalization will deliver results, and now they need to figure out how to strategically realize that goal.
One livestream video conversation I had with BRP's Gene Bornac discussed the advantages of using personalization to extend the shopping journey. Other conversations with solution providers also emphasized the importance of personalization in 2018 strategies. Here are just a few highlights:
Kibo is working on e-Commerce site improvements that will focus on more personalized "Buy It Again" and "Ensembles" recommendations;
SAS is focusing on Artificial Intelligence (AI) as the technology that will help retailers anticipate individual shoppers' needs and decrease the number of clicks it takes to reach the desired product; and
Bizerba referenced the "personal supply chain" and mentioned Zumiez as an example of a retailer taking personalization to the next level, by including hand-written messages within packages delivered to home.
—Debbie Hauss, Editor-in-Chief
Emerging Technology Showcase Displays Retail-Ready Innovations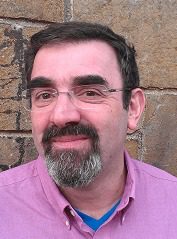 Even the relatively brief time I was able to spend at the NRF Emerging Technology showcase was enough to get a sense of how many exciting things are going on in retail technology. Some innovations, like a visual search solution and inventory-counting robots, already are being deployed in big-name retailers' locations. Some may never be more than interesting gadgets without a large-scale practical application. Here's a quick rundown:
• Gesture-based AR technology from Integem that allowed me (or an image of me) to interact with a flying blue whale that was displayed on a screen. (I had to learn to pat him on the nose after he had successfully performed a trick. Good boy!) Potential applications could include more realistic training scenarios without the encumbrance of VR headsets.
• Video-equipped robots used for inventory management, traveling through a store's aisles to identify misplaced items, labels turned away from the consumer and incorrect pricing. The technology from Fellow Robots already is in place in 11 Bay Area Lowe's stores.
• Visual search/image recognition from Slyce that allows users to take a picture of an item (a piece of apparel, an appliance part) and locate the most visually similar item within a retailer's catalog. Could be a huge boon for DIY and home repair. Clients include Best Buy and Macy's.
—Adam Blair, Executive Editor
Artificial Intelligence Is Producing Real-World Results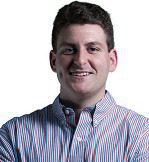 I've already touted the AI bandwagon at NRF 2018, specifically highlighting a session involving eBay, Cosabella and 1-800-FLOWERS.com, but these case studies are important examples that prove what the technology could accomplish in 2018. Before 2017, there really weren't that many retail AI examples, so these measurable results indicate that other retailers also can benefit from leveraging AI — whether they are looking to integrate a chatbot, implement image recognition, deploy robotics within a store, or adopt automated warehousing platforms. The year 2018 will bring more fruitful case study examples of AI's benefits, and we'll start to see more movement throughout the entire industry.
When I attended the NRF Foundation Gala, most of the reporters from general news publications wanted to know how retail CEOs were reacting to the passage of the tax reform bill. Every CEO who spoke about the bill supported it, making me more intrigued about how these retailers plan on using money from the cuts in corporate tax rates. Beyond wage increases such as those that Walmart has provided, there are certainly customer experience-related issues that the money can assist with, such as in-store experiences, upgrades to supply chain/fulfillment and investments in new technologies.
One platform that stuck out on my trek around the NRF show floor was the ElastiCast price elasticity solution from First Insight. I spoke with CEO Greg Petro and Gretchen Jezerc, VP Marketing & Product Management, about the need for better predictive analytics to determine pricing strategies, especially at a time when retailers continue to rely on markdowns and engage in race-to-the-bottom pricing wars. Beyond the pricing solution, the company is working to help retailers use data to make more intelligent decisions around buying differentiated products. With department stores and many other traditional retailers suffering from a lack of merchandising differentiation, a more data-driven approach to buying and selling will be paramount in 2018 and beyond.
—Glenn Taylor, Senior Editor
Relevance Represents The Next Generation Of Personalization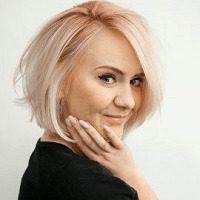 Last year, my big takeaway from NRF 2017 was the increasing demand for highly personalized experiences for the individual shopper. This year, that demand has only gotten louder. Personalization is a key ingredient to retail success, but now it goes well beyond just inserting a recipient's name into an email promotion. In more than a few conversations I had during NRF 2018, the talking points always led to relevance. One quote that stood out to me in a meeting with GroupBy was "personalization is prelude to relevance."
Imagine sending a customer a personalized email. Her name is in the subject line and body of the email, and you're offering her a discount on a product she purchased before. All sounds great and personalized, right? But what if that last purchase was a gift for someone else — say a male nephew? Then the discount is not relevant to this customer, and even though her name is in the subject line, she won't think twice about deleting the email, because your brand and the offer are not relevant to her. That's why relevance is as important as personalization.
As personalization is now the backbone for retail strategies, the impact goes well beyond marketing communications. Retail employees must be equipped with the right tools to deliver a one-on-one experience for the shopper. One tool that stood out to me at NRF 2018 was Salesfloor, a mobile application designed for store associates that takes clienteling to the next level by bringing the in-store experience online, and vice versa. With Salesfloor, store associates can create their own online storefront, with recommendations on their top product picks and an easy way for customers to interact with them after shopping with the associate in the store. This means that even though a customer may not have bought anything in the store, the associate can continue to help them online with their own personal page on the retailer's web site. When the customer is ready, they can make the purchase virtually under the associate's name.
But empowering store associates goes beyond the fancy tools and applications. Deploying a sense of family and community within the workplace is also important, and that comes down to hiring employees that believe in your value proposition and have the same beliefs. During two separate sessions at NRF 2018, Michael Lastoria of &pizza and Catherine Laporte of DAVIDsTEA each revealed that some of their customers and employees are so in synch with their brands that they've gotten tattoos of their logos on their bodies! Talk about having an impact!
—Klaudia Tirico, Features Editor
Visit the #NRF2018 hub for additional coverage of the Big Show.