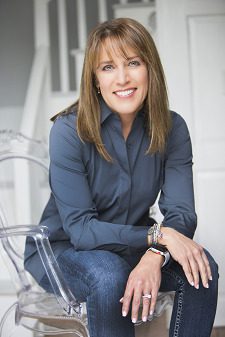 COVID-19 undoubtedly convinced a large number of ecommerce "virgins" to make their very first online purchase, but it's likely much of the dramatic growth seen over the past year came from infrequent ecommerce users — those that had used online channels for less than 25% of their purchases prior to the pandemic. This group increased their online purchases by nearly 3.5X (343%), according to a new global survey of more than 9,650 consumers in 19 countries conducted by Accenture.
The study also revealed that many of these behavioral changes are here to stay: 95% of consumers said they expect at least one COVID-related lifestyle change to be permanent.
Many of these shifts already have had significant impacts on retail, and one offers a potential opportunity for repurposing brick-and-mortar space and creating a new revenue stream: 79% of surveyed consumers would like to work from a "third space," e.g. not their home and not their workplace/office, and more than half indicated they would be willing to pay up to $100 per month to work from a café, bar, hotel — or retailer — with a dedicated space.
Jill Standish, Senior Managing Director and Global Head of Retail at Accenture, discussed the survey results as well as several of the consumer and industry trends that are rapidly reshaping retail.
Retail TouchPoints (RTP): Let me play devil's advocate a moment. Given that we're all still dealing with COVID to a greater or lesser extent, and that the situation in many areas is still fairly fluid, how confident are you about the permanence of these changes?
Jill Standish: Let's take the increase in online shopping as an example. Prior to COVID, it had been really hard to get people to try things such as ordering groceries online and having them delivered. Now, if you have tried it, you're saying 'Why haven't I tried this sooner?'
One reason for this is that people used to have to care more about specific delivery windows, but now that most people are working from home, there's less concern that the ice cream will melt before you can get the groceries off the porch.
Another, more subtle reason is that since we're working from home and essentially in front of screens all day, people are able to do more browsing and research online. Folks are using ecommerce to do more investigation into products and companies.
RTP: What does the "stickiness" of ecommerce mean for the fate of brick-and-mortar stores?
Standish: Stores will not go away, but they will be reimagined. Retailers [with stores] will need to ask themselves what the purpose of their brand is, and what kind of experience they want to offer. There's absolutely still a place for in-person shopping, although a lot of retail companies are looking at their real estate; if they're doing more ecommerce, they will want to leverage these assets differently. They could be dark stores serving as micro-fulfillment centers, cutting down on shipping and delivery costs. We're even seeing some malls turn into fulfillment centers.
It really depends on the local community and what it needs. Stores and malls will have to morph to what the community requires. Look at what happened with restaurants during COVID — people made it a point to order from little local restaurants, even if they got the food in a plastic container to take out. People don't want their downtowns to go away, and local communities need local establishments. There's been an increasing sense of taking care of your neighbor [with COVID], and taking care of your neighboring retailer is also a part of that.
RTP: How do you see consumers' desire for a "third space" playing out with regard to retail?
Standish: We found that 79% of workers wanted to, at least occasionally, work from a third space, and that more than half were willing to pay up to $100 a month to have some place to go and do this. During the pandemic, everyone got very insular in their homes, but those are places where there may be kids, dogs and noise. A third space option in a city might be even more needed since everyone is living in a small footprint. Even in the suburbs, people might have a home office, but simply need a break from it. I believe people want a third place that's on their own terms.
For retailers, think about the convenience of leveraging some of their space within stores for this. It could be as simple as setting up a café and offering free WiFi. Rethinking space is everyone's opportunity.
RTP: You've talked about how ESG (environmental/social/governance) issues are increasingly becoming part of the new management approach in retail due to COVID. What specific impacts is this likely to have?
Standish: ESG is something that was on Accenture's radar even before COVID-19, because investors were getting companies to move this way, but it sped up and got a boost during the pandemic. We were all sitting in front of media all day, so consumers could do their research on these topics — and if something went wrong, or right, it had the potential to go viral. There's heightened sensitivity when your brand is being judged by news, tweets and social media. Additionally, employees are demanding more and more from their employers, and consumers will boycott companies that don't share their values. All of that makes investors care more and more about these issues.
Retailers need to have a good sense of their brand, and also what their response to specific issues is, or would be. For the first time in a long time, silence is not a strategy — people are looking for retailers and brands to take a stand.
RTP: How might a retail organization operating under ESG principles act? And how can retailers start moving in this direction?
Standish: We're all going through a huge reset; at Accenture we're calling it the Responsible Reset, and we've identified five areas where resets are occurring:
1. Digital: This isn't just ecommerce, it's about how a consumer sees and interacts with your brand over the entire customer journey.
2. Supply chain: This is about where your nodes are, and how you're ensuring that you're the most efficient you can be. Retailers have found it's more costly to deliver directly to people's homes, so they have to make sure they're doing this part more profitably, but also more responsibly. That involves leveraging data to "chase" waste across the entire supply chain.
3. Raw materials and sourcing strategies: Companies are trying to get to something that's more agile and responsive, because they've realized their sourcing wasn't efficient. We're doing a home renovation and there are six- to eight-week lead times for virtually anything we need. We've become too dependent on specific countries or locations, so that has to be fixed.
4. Talent: Everyone is thinking about the workforce of the future, which includes talent, partners and recruiting. It also includes the idea of morale and what it means for a company's culture.
5. Data: This is the most impactful area across all of this resetting. It includes forecasting and distribution center/inventory placement, and it also involves returns, because if retailers get better at understanding demand and communications in general, perhaps they can lower returns. Additionally, with things like sustainability, diversity, etc., retailers are going to be collecting their goodness and reporting it, so that's a data play.
Overall, retail is relying on the twin engines of technology and sustainability, and if you're flying through a fog, as we seem to be doing now, you better have instrumentation to guide you — and that instrumentation is data.