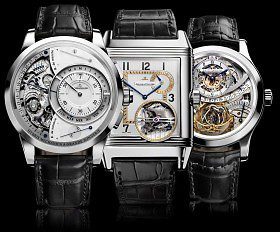 World of Watches wanted to influence its customers without getting lost in the traditional direct mail and digital channel noise. The company teamed up with PebblePost and used its Programmatic Direct Mail capability, which reminds World of Watches visitors to return to the site with an incentive to purchase the house brands before they searched competitors.
Programmatic Direct Mail transforms real online activity into personalized direct mail that is delivered to a customer's home within 12 to 24 hours, every day. The results clocked in some impressive numbers. World of Watches generated:
A 59% response rate;
22% of all mail sent resulting in a purchase for their in-house brands; and
A 37X return on ad spend.
"PebblePost gave us both a competitive advantage at an attractive cost and another means to communicate with an audience who's inclined to buy from direct mail as opposed to purely online," said Russell Ackner, CMO of Swiss Watch International, parent company of World of Watches, in an interview with Retail TouchPoints. "We saw an immediate way to communicate with a tangible media that has a longer shelf life than email or ads and can change the perception of our brand and shopping experience. Best of all, it is tied to that consumer's expressed interest in our brands."
Short Time For Deployment
The low cost and simplicity of implementation of the PebblePost platform were key to World of Watches' success. It took approximately two weeks to fully implement and test the product, and another week for art and approvals.
"PebblePost was a very low level of effort integration and a faster-to-market solution for a channel where the cost of doing business was prohibitive in the past," said Ackner. "This is highly advantageous to us given an over-utilized IT department with competing priorities."
PebblePost's programmatic technology that captures real-time interest and intent were what led the timepiece retailer to dive into direct mail. Without this capability, "we wouldn't have entered the traditional direct mail space in any way — especially to remarket to existing visitors," Ackner admitted.
World of Watches was careful to prepare for potential challenges and issues. "We've mitigated risk with coupons and incentives utilizing the PebblePost targeting and acquisition strategies," said Ackner. "Because we can assign one-time, unique incentive codes to a particular customer, we know just how many marketing dollars to allocate to what would otherwise be a widespread margin-killing gamble."
For World of Watches, time and the pursuit of customer influence and satisfaction marches on. "We're in the process of planning our 2017 strategy, which encompasses more Programmatic Direct Mail and targets specific segments of our file," Ackner revealed. "From new acquisition to previous buyers, we are using PebblePost to drive visitors back to our store with information they may have missed on their initial visit — including but not limited to warranty information, new product announcements, reactivation of previous buyers and business accounts."