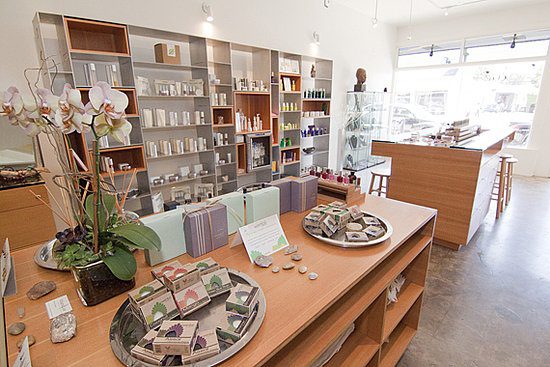 Consumers in more than 220 countries and territories will now be able to shop online for Évolué's skin care products and receive localized marketing, currency and order totals — including international shipping fees, customs, tariffs and taxes — providing a shopping experience that feels as familiar as their local retailer.
Évolué has adopted the Pitney Bowes Borderfree Retail Solution, which guarantees order totals at the time of checkout, eliminating any unforeseen changes to shipping and importation costs so there are no surprises for buyers when items are delivered.
"When we opened our doors six years ago, our goal was to become both a nationally and internationally recognized brand," said Jean Seo, CEO and Founder of Évolué. "The amazing team at Pitney Bowes provides a straightforward and functional solution to the challenging world of international e-Commerce. We're thrilled to partner with them so that we can create experiences for our customers that make them feel beautiful no matter where they are."
Making Every Sale Feel Like Home For International Customers
One of the most important aspects of going global for Évolué, a California-based, celebrity-frequented retailer that offers skin care products made with luxurious ingredients from around the world, was to give the international customer a sense that they were shopping locally. Being able to accept payments in local currency using local payment processors and providing information regarding applicable duties, taxes and shipping before an item is purchased was key.
Évolué is now able to greatly increase not only its international reach but also the consumer's confidence level in its ability to deliver on time, without unexpected charges or fear of exposing themselves to e-fraud. In addition, Évolué gained the power to change things on its site with minimal disruption.
"Pitney Bowes was able to entirely simplify the process by providing an option to essentially mirror our site," said Bryan Shieh, Production Manager at Évolué in an interview with Retail TouchPoints. "This meant any changes we made to our domestic site would show up on the international site, greatly reducing the amount of resources we'd have to reserve just to make a minor change in our web site. It was by far the most practical solution to reaching and delivering to our international clientele, and believe me, we evaluated every solution out there at the time."
Global Growing Pains
Shoes, gifts, home décor and accessories retailers Kathy Kuo Home, The Land of Nod, The New York Times Store and Soludos are also implementing Pitney Bowes Borderfree Retail Solution. For Évolué, the choice was not taken lightly, in light of its initial global expansion efforts.
"The vast majority of existing e-Commerce systems simply do not cater to a retailer's international clientele," said Shieh. "When we first expanded into Mexico in 2014, what we found was that even for a local retailer web site, consumers did not trust shopping online. I mean the entire process — from having to submit their credit card info, to giving out their name, email, or address. Now imagine approaching that environment as a company largely situated in a different country entirely. When we realized that nobody trusted us, or our web site, we began searching for solutions that not only fit our needs and our clients' needs, but our budget as well."
Simplified Solution, Easy Implementation
Another benefit of the Pitney Bowes solution was the ease of implementation. In fact, Évolué was surprised that the entire process took only approximately three months from initial contact to launch date.
"Because we chose the less resource-intensive Express solution, which mirrors our domestic site but adds in the Pitney Bowes features, we required next to no customization, had pretty much no change to our normal operations, and were able to implement the completed solution overnight," Shieh explained. "International orders come in directly to our domestic site/platform as an order. From our end, we simply ship the product as we normally would to one of the Pitney Bowes fulfillment centers, log in to our Pitney Bowes consulate web site, and accept the charge."
Saving The Sale When Shipping Costs Climb
For any retailer large or small that is looking to expand globally, Shieh has some important advice that could make the difference between being simply an online global retailer and being a profitable online global retailer.
"Sometimes, duties and taxes for some countries can be cost-prohibitive for a consumer," said Shieh. "However, the Pitney Bowes solution not only keeps the transaction transparent by advising on the final landed cost before an order is placed, but also by giving the retailer powerful tools to offer a multitude of different promotions which can offset this cost."
Shieh also recommended that retailers have an international marketing and advertising plan ready to go at launch time. "We definitely missed out on a few months of growing our business because we didn't expect the Pitney Bowes implementation to go through so quickly," he said.