Making the word "impossible" part of your business name might sound like a company is pridefully flinging a challenge at the world. But while in classical tragedies such hubris eventually brings the hero down, sneaker reseller Impossible Kicks has been able to meet, and even exceed, its own high expectations for success.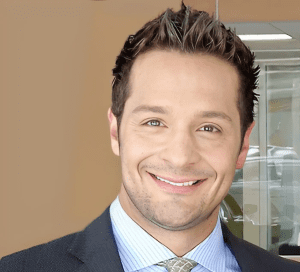 From a single-store debut in December 2020, the retailer now operates 17 brick-and-mortar locations along with an ecommerce site and mobile app. According to CEO John Mocadlo, the company's revenues more than tripled from 2021 to 2022, rising from $14 million to $48 million, and they're on track to more than double in 2023 to $100 million. He projects that Impossible Kicks will operate a total of 25 stores this year and 35 by 2024.
In this exclusive Q&A, Mocadlo shared some of the keys to Impossible Kicks' skyrocketing success, including:
Providing a personalized, luxury-style customer experience;
Carefully monitoring fashion and celebrity trends to chart when sneakers in its "shoe bank" are likely to move to the top of customers' wish lists;
Using AI-powered authentication technology to weed out counterfeit product and ensuring shoppers' trust — particularly important when some pairs sell for $100,000 or more; and
Using its stores as a flexible fulfillment network.
Retail TouchPoints (RTP): How does Impossible Kicks differentiate its customer experience from other retailers'?
John Mocadlo: We make it an attainable luxury experience. If you go into a Champs or Foot Locker, you'll try on a shoe and then they'll move you along like any other customer. We make it like Neiman Marcus — you sit down, relax and tell us more about yourself. The associate will offer one, two or three pairs [of sneakers] and then help you put together an outfit, because we sell apparel as well. Our associates are people who are knowledgeable about sneakers and can also put together a really cool outfit. It's more high-touch than the usual.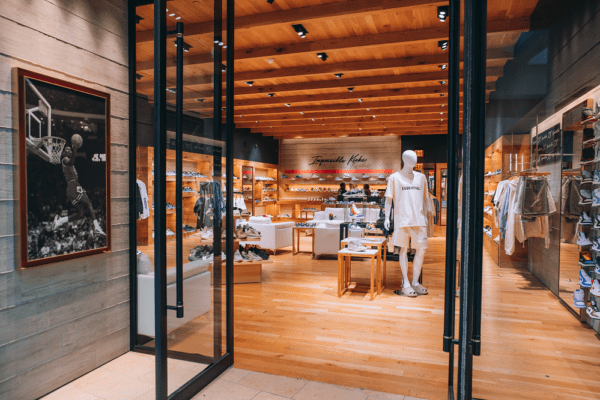 RTP: Impossible Kicks' entire inventory of sneakers is resale. How do you maintain your stock, and what factors go into how you price items?
Mocadlo: We're able to procure and inventory all the sold-out releases from big brands like Nike, Adidas/Yeezy and Jordan for styles that dropped any time from last month to 10 years ago. Then we come up with a price based on demand and how hard [the sneakers] are to get. A pair we price at $100,000 might be one-offs created for Drake or Travis Scott or another celebrity to wear at the Grammys or on a red carpet — we have a lot of celebrity customers. Our biggest single-ticket sale was for $112,000, and our average transaction is $318.
We'll also hold items in a "shoe bank" until they come back into style, as well as some discontinued models that people might want. Say a manufacturer created a blue-and-white shoe two years ago. If a celebrity wears that color scheme, it suddenly comes into vogue.
We procure inventory in two different ways. One is via bulk resellers that don't want to get involved in brick-and-mortar retail; they'll offer multiple pairs to us for whatever we agree it's worth at wholesale.
Another way is in-store purchasing. Maybe someone won a pair of sneakers in a raffle or it's a gift they don't want, so they sell it to us. For these sales, the sneakers get authenticated by two different people, on the spot, using AI-powered software.
RTP: "Sneakerheads" can be very demanding consumers. How do you stay connected to them and improve your understanding of what they're looking for?
Mocadlo: Our customer ages can run from 13 to 55. The Jordan One Silhouette, for example, came out in 1985, meaning that today's 53-year-old was 15 when the shoe debuted. They'll remember being excited about the shoe and watching Michael Jordan play, and today that 53-year-old wants to share that excitement with their child. Some of these silhouettes have stayed in style for the past 35-plus years, so we're tapping into nostalgia but still [doing that] with something extremely fashionable.
We also follow the release calendars for the major brands as part of tracking things like what colors are popular and relating that to what's in our shoe bank. It's the equivalent of looking at a stock portfolio [to see what's rising or falling in value.] Also, because we have stores in trendy places like Beverly Hills and Miami, we get a pulse of the beginning of trends in the market.
Impossible Kicks also uses software from Accumula, so if you order a pair from our website, it will "ping" the store closest to you that has that pair in-stock. We've effectively set up an online deployment system without any costs, and essentially you can get anything available on our website within two days. On the app, you can set an alert when your style and size is in, and we do push notifications with new releases and discounts. We also have a lot of flash sales, perhaps for things we've bought too much of.
RTP: Impossible Kicks has been on a steep growth path, particularly for a company that's just over two years old. Where do you see growth coming from in the future?
Mocadlo: We want to be in every primary and also secondary market. We feel this is something that should be brought to everybody, that a person shouldn't have to drive two to three hours to get to a high-end resale store. Now our customers can go to stores in Charlotte, N.C., Nashville, Tenn. and Austin, Texas — all emerging secondary markets with a lot of professional families. We're also expanding out to Hawaii and expanding internationally — we're close to a deal in Australia. We want to become the McDonald's of sneaker reselling.