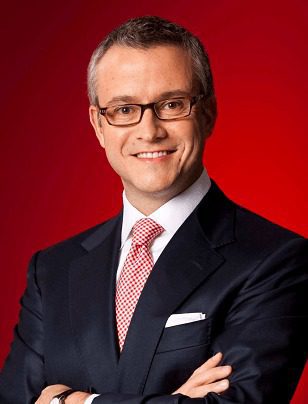 It appears the C-level marketing carousel has had yet another participant jump off the ride. Nordstrom, The Home Depot, Macy's, Kohl's and Neiman Marcus have all had their head marketers resign from their positions in 2016, and now Target has joined their ranks.
Jeff Jones, the EVP and Chief Marketing Officer at Target, will depart the retailer effective Sept. 9 to join Uber as the company's President of Ridesharing. In this position, Jones will be responsible for Uber's global operations, marketing and customer support. Jones will start at Uber in October and will serve as a deputy to CEO and Co-Founder Travis Kalanick.
The new role for Jones comes as Uber aims to integrate its marketing and operations functions. In a blog post, Kalanick noted that the transportation service was seeking out "a world-class leader that could bring deep experience in marketing and brand building" as the company fuses its strategies in these areas.
Target is conducting an external and internal search for Jones' replacement. In the interim, Chief Operating Officer John Mulligan will assume his duties.
"Jeff worked tirelessly to sharpen our focus on the guest and evolved our marketing capabilities to center on the important role digital plays in their lives," said Brian Cornell, Chairman and CEO of Target in a statement. "Under his leadership, the team has also produced a number of unforgettable brand moments, from the introduction of #MoreMusic during the industry's biggest awards night to notable moments like our 2015 holiday campaign, which exceeded all previous brand measures. These campaigns not only drove the business, but created a deep, emotional connection with our guests."
Jones is leaving Target at a time when it may need a little extra marketing help to counter recent news. Not only did the brand see its first comparable store sales loss in two years, it also has experienced declining e-Commerce sales growth since Q4 2015. The retailer recently severed ties with one of its textile suppliers, India-based Welspun, after the company labeled cheaper bedsheet materials as premium Egyptian cotton.
Before joining Target in 2012, Jones was Partner and President of McKinney, a Durham, N.C.-based advertising agency. Prior to McKinney, Jones served as EVP and Chief Marketing Officer at Gap.