All the buzz surrounding the virtual experiences within the metaverse has, ironically, brought Meta into the real world. The company formerly known as Facebook will launch a brick-and-mortar Meta Store retail space on May 9, 2022 in Burlingame, Calif. Intended to provide a location where consumers can test Meta-oriented products such as Portal, Ray-Ban Stories and Quest 2, the store will be complemented by a Shop tab on Meta.com.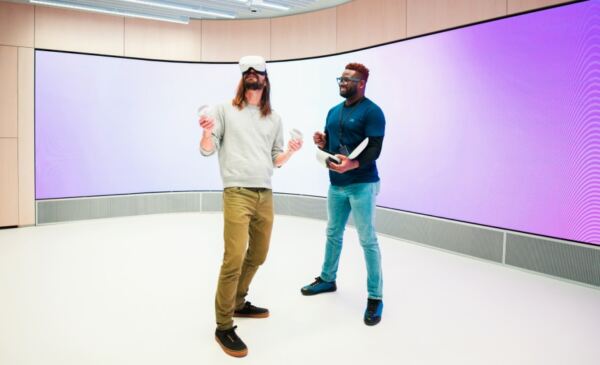 The Meta Store's 1,550-square-foot minimalist space speaks to a customer who is interested in exploring tools that provide keys to entry for a virtual world, with paneled walls in a creamy hue surrounding shelves and displays that hold Meta product. The most stunning feature of the brightly lit space will be a large, wall-to-wall curved LED screen.
Store visitors will be able to experience how Ray-Ban Stories allows users to save and share memories without interruption. Customers interested in Ray-Ban Stories will be guided by a Meta Store retail associate through the purchase from Ray-Ban.com. In the Meta Store demo area, customers can test Portal by placing a call to a retail associate and exploring the system's features.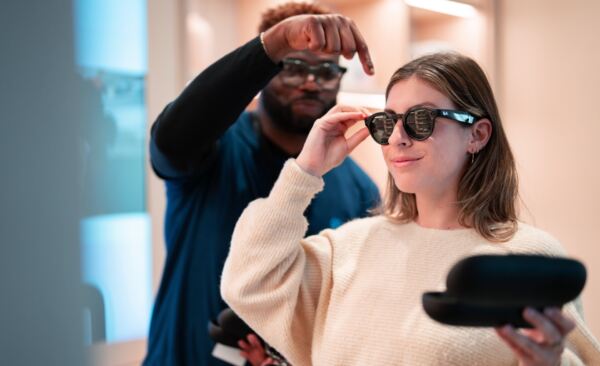 The Quest 2 display wall affords opportunities to examine the VR system's hardware, accessories and content. This immersive demonstration area allows shoppers to test Beat Saber, Golf+, Real VR Fishing or Supernatural on the LED screen, which will display the view from the user's headset. Visitors will be given 30 seconds of mixed-reality footage from their demonstration experience to share with others.
The Meta Store's location in Burlingame is close to Reality Labs HQ, where elements of the metaverse are being built. The store's proximity will allow Meta to learn from shoppers as it develops the metaverse and the technologies that enhance it.
"The Meta Store is going to help people make that connection to how our products can be the gateway to the metaverse in the future," said Martin Gilliard, Head of Meta Store in a statement. "We're not selling the metaverse in our store, but hopefully people will come in and walk out knowing a little bit more about how our products will help connect them to it."