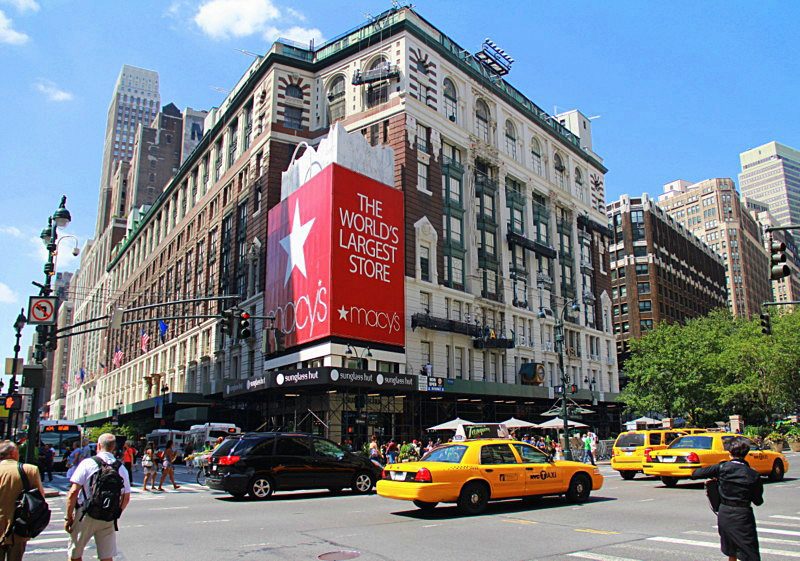 In another move to enhance the in-store experience, Macy's has launched a new partnership with Brookstone to bring the specialty retailer's wares to 347 stores and macys.com this holiday season.
"Brookstone is a brand known for exceptionally innovative products that aim to improve your quality of life and Macy's is the premier destination for holiday gifts," said Tim Baxter, CMO of Macy's in a statement. "By offering Brookstone at Macy's — from headphones and speakers to kitchen gadgets or the perfect massage — their items will add to our electronic offerings just in time for the holiday shopping season."
Macy's will carry more than 30 Brookstone items priced from $14.99 to $299.99, including cat ear-shaped headphones, weatherproof indoor-outdoor wireless speakers and a Bluetooth-enhanced grilling thermometer.
Macy's is no stranger to housing other brands in its stores, including beauty brand Bluemercury and its lease agreements with Men's Wearhouse, Finish Line and Sunglass Hut. But its recent focus on technology reveals the company's newfound embrace of digital.
In fact, despite a disappointing year and news that it would close more than 100 stores, Macy's has maintained an experiential and decidedly digital focus to attract shoppers, including an AI-based mobile app and a planned foray into Chinese e-Commerce. The retailer recently turned to Apple to enhance the in-store experience in its Herald Square flagship location in New York, and Macy's will start selling the Apple Watch in 180 stores for the holiday season.
In the past, department stores such as JCPenney and Nordstrom have taken advantage of store-within-a-store concepts in an effort to draw in different consumer segments and engage shoppers at the point of purchase. So while there is nothing new under the retail sun, it is more vital than ever for retailers to generate as much interest as possible — even if it includes $40 motion-sensing snack dispensers.