Being stuck on hold is a drag at any time of the year, but it's particularly irksome during the holidays, when demands on consumers' time multiply. So it's not good news that complaints about long hold times tripled over Cyber Monday and have remained high since then, according to data from the onholdwith.com web site, the brainchild of cloud-based call-back solution Fonolo.
The site, which scans Twitter for on-hold complaints, has published its list of the Top 25 Worst Hold Time Offenders of 2016, and several well-known retail and hospitality brands are on this dis-honor roll. The site found that out of 600,000 tweets containing the phrase "on hold with," 25 companies were the most frequently reported — and Apple took the number one spot.
Others in the sector included:
• PayPal (in the #12 spot); IKEA (#13); Best Buy (#18); Domino's (#21); and Amazon (#25).
The rest of the list is populated with many of the usual suspects, including telecom companies, airlines, cable TV providers, and everyone's favorite government whipping boys, the Internal Revenue Service and the Department of Motor Vehicles.
"These organizations are letting loyal customers slip through their fingers because of long hold times," said Daniela Puzzo, Marketing Director of Fonolo, in a statement. "Hopefully these new findings will motivate companies to rethink how they deliver customer service."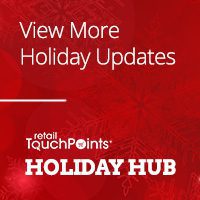 The complete list follows:
1. Apple
2. Verizon
3. Bank of America
4. Comcast
5. Sprint
6. Southwest
7. United
8. Delta
9. IRS
10. AT&T
11. Expedia
12. PayPal
13. IKEA
14. T Mobile
15. DirecTV
16. American Airlines
17. DMV
18. Best Buy
19. Telus
20. UPS
21. Domino's
22. Ticketmaster
23. Citi
24. Time Warner Cable
25. Amazon