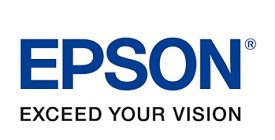 At the NRF 2017 Big Show, Epson America will announce the addition of Teamwork Retail and Transaction Tree to its partner networks and introduce two new printer products.
Teamwork Retail, an enterprise POS and retail management solutions provider, will be joining Epson's group of POS partners. The company will be showing its cloud-based omnichannel POS solution with Epson's TM-m30 thermal receipt printer and the Epson OmniLink TM-T88VI POS printer, which is debuting at the show.
Transaction Tree provides digital receipt solutions that are designed to turn each sales receipt into opportunities to increase customer satisfaction, support loyalty programs and enhance relationships, while reducing retailers' carbon footprint. Transaction Tree will be showing how it leverages Epson's OmniLink Merchant Services (OMS) platform to deliver turnkey digital receipt solutions.
In addition to the OmniLink POS printer, Epson will be debuting the TM-T2011 Ethernet Plus POS printer at NRF 2017.