AUG. 1 UPDATE: Primark will open its newest U.S. store and its first in the state of Maryland on Sept. 7, 2023. The 36,000-square-foot store at Arundel Mills in Hanover, Md. will be the retailer's 21st U.S. location. Primark operates 430 stores globally.
Is working in retail just a job, or is it the beginning of a career? For Primark U.S. President Kevin Tulip, who began working in a Primark store in the UK when he was just 16 years old, it's definitely the latter. "I'm 20 years with Primark, and that's not unusual with the company," he said in an interview with Retail TouchPoints. "We're still fairly new in the U.S. — we've been here since 2015 — but I'm seeing people who are celebrating their sixth-, seventh– and eighth-year anniversary."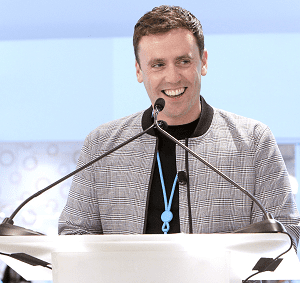 Primark's ability to hold on to employees over the long term makes it something of an outlier in retail. The industry's unemployment rate for June 2023 was 4.9%, compared to the national rate of 3.6%. Many retailers are still feeling the impact of understaffed stores: 43% of retailers responding to the 2023 Retail TouchPoints Customer Loyalty and Personalization Benchmark Survey cited insufficient staffing's negative impact on the in-store experience as a top loyalty challenge, which tied for the top response alongside the impact of out-of-stocks caused by supply chain challenges.
Tulip shared his own enthusiasm for working in retail and how it fits into Primark's company culture.
Retail TouchPoints (RTP): You've spent your career with Primark. What are some of the things that have made that work for you?
Kevin Tulip: One thing is that a handful of store managers I worked with [earlier in my career] encouraged me to look for other opportunities, even outside of their stores. There's a particular type of leader who is okay with saying 'There's an opportunity in another store or region.' I'm glad they didn't selfishly keep me on their teams.
I've always encouraged my teams — in the UK and Europe and in my role today — to spread information about vacancies throughout our stores. We encourage people to move, we incentivize it and share stories about it. There are a lot of people [at Primark] who are on their third, fourth or fifth store. That inspires the next generation with the message that there's a great career in retail here.
RTP: What kinds of growth opportunities does Primark offer to empower other employees to follow a similar path?
Tulip: Our business is set up for people to grow into — not just in retail stores but across all functions. It's a business built on people having a long career, potentially moving into finance or buying or [multiple other functions]. It's there and it's available within Primark, and it has been for more than 55 years. We encourage employees to help solve business challenges that might require different skill sets, because we find that a lot of those skills already exist in the population that already works for us.
RTP: What are some key attributes you're looking for in a prospective retail employee?
Tulip: We're all serving our customers every day, so we're looking for enthusiasm and elements of self-drive or self-development — we're looking for people who want to take advantage of opportunities, like signing on for a training course or buddying up with a coach. [Store workers] might be interested in human resources, visual merchandising or health and safety issues. We're looking to foster those connections for them to be truly successful and build a career with Primark.
RTP: Primark is on an expansion path in the U.S., with plans to increase from your current 19 stores to 60 by 2026. Have you been able to attract the workers you want and need in this country?
Tulip: It's true that COVID was a [labor] challenge for every sector, but for retail in particular, and we're seeing some level of a return to normality. At Primark we haven't struggled with applicants and interviews. In fact we've gotten a lot of new people as well as a lot of people who left retail previously and are now coming back to it, who have missed the energy of retail that's quite difficult to get anywhere else.
RTP: Does Primark have any plans to become more of an omnichannel retailer?
Tulip: We're really firm on our brick-and-mortar approach — we're all in. We have a BOPIS trial going on in the UK, but a full multichannel ecommerce business isn't our focus; our growth will come from physical stores. Of course we're very focused on things like social media — we have tens of millions of followers thanks to our brand and social media teams.
RTP: What are some parts of your own personality or skill set that have been most useful in a retail career?
Tulip: I'm not always the most extroverted person, but I'd say that you don't need to be an extrovert to be successful in retail. I have my own moments of internal anxiety, but I've learned to be open about that and share it with team members. For all those moments when I can be supported, I don't need to be superhuman every single day of the week to do this job.
RTP: What are some of your favorite things about retail as a career?
Tulip: Seeing people learn new skills and do something with them, and being successful, gives me a lot of energy. Even today, working on a store opening in Albany, N.Y. with a store manager who is brand-new to Primark — it's amazing to see how much he's learned, to hear him talk about systems in 'Primark-speak.'
Retail is a people-oriented business, and that refers to both customers and associates. There's something so vibrant and vivid about retail; it's easy to really feel that energy on a daily basis. I can't imagine not doing this job.