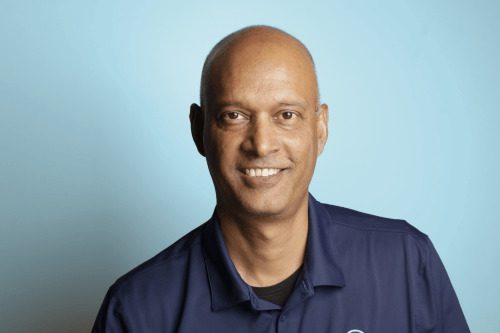 These are unprecedented and uncertain times. And because customers must now rely on online retail for most of their essential and non-essential needs, they are more often drawn to the online shopping experiences that mirror the benefits of in-store experiences. This preference isn't new, but it has accelerated the focus on many retailers' recent initiatives to leverage advanced e-Commerce video capabilities, such as shoppable video, 3D video and 360-degree video and augmented reality (AR).
These highly engaging and immersive technologies are quickly becoming fundamental pieces of a complete storytelling and merchandising approach. In order to create the online shopping experiences that customers crave, every retailer needs to consider these emerging video technologies.
To do so, think about how your customers interact with products in the real world, and consider how you can duplicate those experiences online — or even enrich them beyond the limits of the physical world. As the digital and physical worlds collide, blending the most convenient, informative, interactive and entertaining aspects of each realm through video is not only possible but also highly exciting.
Make Videos Shoppable
While online retail is becoming increasingly popular, it's far from the only reason most people go online. They interact with such a massive amount of other content that it would be an unconscionable mistake to ignore the revenue potential of finding ways to bridge the gap between online entertainment and commerce.
One of the most obvious ways to take advantage of the amount of video traffic online today is to leverage shoppable videos — content with which the viewer can engage by clicking and buying items within the video instantly while watching. This approach is particularly valuable for turning a brand's social media and other non-brand web sites into high-value shopping destinations. There's also a huge opportunity for influencers and affiliates to offer shoppable video features that greatly expand a brand's reach and authenticity among new customers.
Shoppable videos offer a smooth path to purchase and help make customer acquisition easier and broader, sparked by existing engaging content, and capitalizing with a seamless transition from entertainment to commerce that allows shoppers to buy 'in the moment'. Setting it up might seem as easy as dropping links under videos featuring items for sale, but to do it well, retailers should follow a set of best practices:
Make it obvious it's shoppable: Include a clear message at the beginning of the video saying, "this video is interactive," as well as using voice-over or narration to speak directly to your audience.
Have a shoppable link within the first few seconds: Now that the audience understands the video content is interactive, they'll be eager to interact. Give them the opportunity to do so as soon as possible.
Longer shots: In precise moments you want viewers to interact, let the shots run longer than you would normally. Between three to six seconds is a good range, as it gives them time to take in what they can do, and then do it.
Focus: Don't overcrowd a shot. Also, focus on just one or two items per interactive shot to increase the likelihood of click-through.
Clear images: The best interaction rates come from items that are full frame, not abstracted or too close up or too "artsy."
Get creative: Try out ways of displaying items and calls to action around the interactive frames of the video. Shoppable video is in its infancy, so experiment and see what works best. Then continue to test and iterate to find your brand's sweet spot.
We've seen brands follow these guidelines to deliver stunning improvement to their video-based marketing, improving add-to-cart and checkout rates up to 8X in one case, a 500% lift in direct sales conversions in another, and a 15% decrease in drop rates in a third.
Use 3D Video To Engage Shoppers
Three-dimensional product imaging is already becoming quite common due to the fact that it can replicate the 'touch, feel and look' experience of real-world shopping. In fact, 95% of shoppers say they prefer an interactive 3D representation to a recorded product demo. It not only improves engagement and interactivity; one luxury goods department store increased its conversion rate by almost 40% using 3D video to promote its shoes and bags.
The process of creating these interactive assets has become somewhat commoditized in recent years as it entered the mainstream. All you need is a special camera that takes pictures of the item from all angles and stitches the image data together to create a single three-dimensional representation. From there, the user can actively engage with the product in a way similar to how they would in the store.
The challenge has been that it often requires a 3D imaging specialist to set up, and the associated data and files can be burdensome to manage in a company's content management system. Fortunately, the rise of cloud storage and more purpose-built software platforms are reducing these barriers.
Consider The Possibilities Of 360-Degree Videos And AR
The ultimate frontier for video is the immersive content that blends the physical and digital worlds, or turns digital worlds into fully functional environments that can mimic store environments. In some cases, video can even create opportunities and layouts that no store could ever offer.
360-degree video allows the shopper to journey fully into and through an environment, turning to see what is around them and behind them as well as what lies ahead. Making this interactive and shoppable is also possible and changes the experience completely for many shoppers.
You can take this to the next level by adding AR to the mix. This allows you to add new information or content to either the 360-degree digital world, or just overlaid onto the real world (think Pokémon Go). Once you do this, the idea of shopping from anywhere doesn't require a web browser or branded app anymore. Suddenly, the world itself becomes an endless shoppable environment in which you can build a strong connection with shoppers at the moments they're most willing to engage.
Video-Based Commerce Is Coming Faster Than You Think
Already, video is morphing into something that can be directly shoppable, turning what someone shares on Twitter into a point of sale for you. Soon, all product videos will also have to feature some elements of 3D video, while increasingly we will see interesting footage from drones, robots and 360-degree cameras. User-generated content will become more dynamic, and all content will become more immersive and personalized.
While shoppable videos seem imminent and 3D video becomes cost-effective, it may yet seem fantastical to imagine some of the more advanced AR content coming to fruition any time soon. But other industries such as gaming are pushing the boundaries quickly, and as technology becomes more ubiquitous, the opportunities for video-based commerce become nearly endless.
---
Sanjay Sarathy is VP of marketing at Cloudinary, a provider of leading digital media management solutions. With more than 20 years of experience in leading global marketing programs, his work spans tech startups and established market leaders in SaaS, Big Data, analytics and e-commerce. Before Cloudinary, Sarathy held senior leadership roles at Imanis Data, Sumo Logic and Vindicia.