Customers can now easily sort and shop by Climate Neutral certified products thanks to a new feature on REI.com.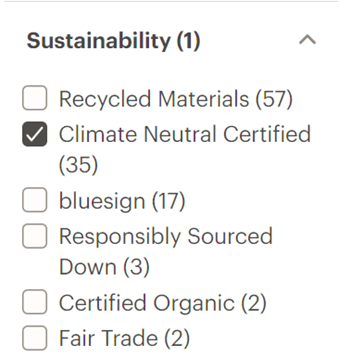 To be considered Climate Neutral Certified, brands have measured, reduced and compensated for all emissions generated from making and delivering their products. REI itself has been Climate Neutral certified for three years, and will use the new filtering functionality to "bring more transparency to the shopping process," making it easier for consumers to shop other brands that have taken similar measures, according to a company statement.
REI currently carries 35 brand partners that are Climate Neutral certified, including Cotopaxi and Allbirds, and is collaborating with brand partners that want to become certified.