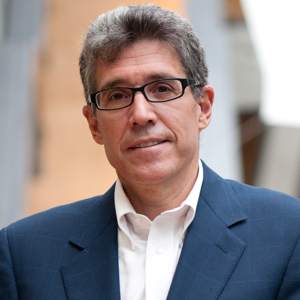 RFID may not have lived up to every extravagant prediction about how it would revolutionize retail, but the technology is actually doing very nicely, thank you. It has been adopted (often without fanfare) by a large number of retailers, and it serves as a foundational technology for many key omnichannel functions, including BOPIS, ship-from-store and product recommendations.
This year, RFID Journal LIVE! Retail will be incorporated into the new RetailX event (along with Retail TouchPoints LIVE!), June 25-27 at McCormick Place in Chicago. Mark Roberti, Director of RFID Journal, spoke with Retail TouchPoints Editorial Director Andrew Gaffney about the power of RFID to cost-effectively provide accurate, real-time inventory information, as well as technology improvements that should open up even more roles for RFID in the future.
Retail TouchPoints (RTP): Can you update me about why RFID is becoming such a critical part of retail transformation?
Mark Roberti: We believe that RFID is the foundational tool for digital transformation not only in retail but in other sectors as well, because RFID provides a low-cost way of collecting an enormous amount of information on what's happening in the real world — along with the ability to know exactly how many items you have in the store. So for those looking to buy online and pick up in-store, or for retailers looking to sell online and then deliver from stores, having that real-time visibility is essential — and the only way you can really get it cost-effectively is with RFID.
Then, as you start to transform digitally and begin to eliminate the barriers between the digital and physical worlds, you can use data analytics on all the information you're collecting. You can even start to apply artificial intelligence, among other things. And of course, you can really begin to improve the customer experience in the store.
A lot of those great ideas don't really work without RFID. Let's say you have a great matching engine that helps the customer find exactly what she's looking for — but if the item is not in-stock, then you just defeated the purpose of that investment. To me, RFID is the foundation on which you build all of these other great things that we've been talking about in retail.
RTP: In the retail space, RFID has had some, let's say, false starts. What I mean is that a few times over the past decade, there's been an expectation where RFID was really going to be a game-changer, something that all retail brands took greater advantage of. Can you tell me why it's taken longer than some earlier visions had mapped out, and why now is the time when it's really going to become much more widespread?
Roberti: Well, like all technologies RFID went through the hype cycle, if you want to use Gartner's term, or if you use Geoffrey Moore's technology adoption lifecycle, it went into the chasm. And it is a more challenging technology than some others — it involves a lot of different things, including physics. And the physics in every single store is different, so making it 'plug-and-play' is a little more challenging.
Additionally, RFID involves changing your data systems to be able to deal with serialized data, and it involves changing business processes. Usually, it makes business processes a lot easier, but it still involves cultural change. And so for those reasons it's taken a bit longer than expected. There also have been some legal issues, some patent issues that caused Walmart, for example, to pull the plug on its efforts. But what we're seeing is that it's slowly being used by more and more retailers and brand owners, like Nike, Under Armour, Adidas and so on, for a variety of different motivations. And it's starting to really deliver a tremendous amount of value with technologies that are much more mature than previously. Now you can read tags more consistently, and from further away. We've seen the introduction of overhead readers, which are slowly improving to the point where I would say in a couple more years, you'll be able to get pretty close to 100% inventory accuracy by popping a few readers in your ceiling.
RTP: In the near term, say the next six to 12 months, what would you expect in terms of new activity? Do you expect more major retailers to get behind RFID?
Roberti: Most of the major retailers are doing something with RFID, whether it's piloting or tracking a particular category. Whether we'll see any big announcements that folks are rolling it out to all their stores, it's hard to say. But I think a lot of companies have taken a view that RFID is a strategic advantage, so they've been reluctant to talk about what they're doing. So there is a lot going on that we're not we're not seeing. According to the tag volumes that we're seeing every year, about 10% of all apparel now is estimated to be RFID tagged. That may go up to 15% or 20% in a year or two, and I think we'll see it grow pretty steadily as retailers do more and more.
RTP: For people who are heading into Chicago for RetailX, what do you expect in terms of the integration of RFID Journal LIVE! Retail there? What are you excited about in terms of some of the programming and technology that will be on display?
Roberti: Most retailers haven't really seen RFID in action, and some will have heard about some of the missteps we just talked about, so this is really the first time that a large-scale retail audience is going to see RFID in action. We have an RFID supply blockchain demo, and each of the booths will have examples of RFID. Often it's a real eye-opener for folks when they see how powerful the technology is. I mean, there's no way other than RFID to take inventory with 5,000 items in a minute, at that level of accuracy.
I think this is an opportunity for the RFID industry to reach a broader audience and begin to educate folks about just how many ways RFID delivers value, whether it's reducing shrink, reducing counterfeiting, cutting out-of-stocks or enabling seamless commerce between all channels. There's a lot that this technology delivers.
RTP: Any particular speakers or sessions you are excited about?
Roberti: We have a great program. There are quite a number of retailers on the program, and probably one of the most interesting will be Under Armour, speaking about what they've been doing with RFID. This is the first time they'll be talking about it. Also, we have The Foschini Group from South Africa that has done a very impressive rollout, and they'll be talking about for the first time internationally.