It's long been a retail "business basic" to keep stores clean, both for purposes of hygiene and to create a positive customer experience. But as with so many other things, the definition of what constitutes a clean store has been intensified by the COVID-19 pandemic. Consumers and employees returning to reopened stores will be looking for positive proof that these locations are safe, and that shopper journeys have been redesigned to be as "touchless" as possible.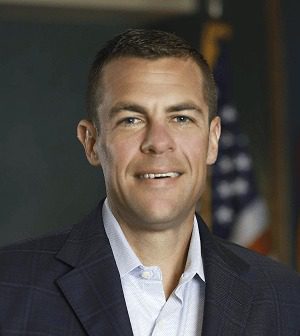 Rob Almond, CEO of facilities management firm NEST, spoke to Retail TouchPoints about the combined impact on brick-and-mortar stores from COVID-19 closures and the property destruction accompanying some of the initial Black Lives Matter protests, as well as new technologies designed to promote customer and employee safety and peace of mind.
Retail TouchPoints (RTP): What are the most important roles for facilities management as retail stores reopen?
Rob Almond: The two basic elements are creating consumer confidence that the stores are safe, and addressing employees' need to feel safe. One problem is that when budgets are tight, janitorial services are usually one of the first things to be cut. However, we're seeing some retailers that had never before considered a janitorial program now looking at them.
We have approximately 40 retail clients, with store counts that range from 60 to 10,000 stores, and they are all talking about these factors. Cleanliness will be looked at in an entirely different lens going forward.
RTP: What are some of the facilities management impacts of stores having been closed for up to three months?
Almond: With COVID-19, retailers didn't expect to shut down, and it happened so quickly — and then many retailers furloughed anyone that could check on the store [while it was closed]. When our customers began to reopen their stores, our call volume went through the roof — everything from floods and sewage backup to air quality and humidity, and the impact these had on inventory that was inside the stores. We work with a mall-based retailer who told us that a tornado had hit a mall in Pittsburgh and blown the HVAC (heating/ventilation/air conditioning) unit off the roof. Another customer had forgot to set the thermostat points, and wanted to send someone back into the store to adjust them, but all their managers were furloughed so they couldn't gain access. There are just so many unknowns that would have been reported and addressed with continuous occupancy of the stores.
RTP: What have you seen in terms of the looting and destruction that accompanied the early George Floyd protests?
Almond: We started to see board-up requests during the later part of the Memorial Day weekend, as well as calls for security guards, clean-ups, and in some cases store closings for the safety of the employees. Some stores were literally in flames, and there were loss prevention issues at others. Some stores were left with nothing but the walls. While these incidents were definitely a setback, we've seen it die down in terms of breaking glass and people taking merchandise.
RTP: What are you seeing in terms of the new shape of the store retail experience?
Almond: Some changes have been little things. One client told us that even though their store wasn't open, they were delivering, so they needed to keep their vehicles clean. We found ourselves cleaning box trucks on a Sunday afternoon, so that's the new store — it's just on wheels.
We've also been involved in more detailed discussions about things like clean checkouts, as well as using 'touchless' fixtures everywhere — from the store's entrance point to the restroom. I think down the road that touchless faucets will be a no-brainer.
In some cases reconfiguring the store also involves reconfiguring the parking lot. If a retailer anticipates having a line of cars because they've added curbside pickup, they may need to clear some parking spots to do that. In many cases that will involve the retailer's landlord, because these are areas that the retailer hasn't traditionally been responsible for.
All of this also will be shaped by the fact that there won't be an unlimited amount of capital funding to make all these things work. All our retail clients are talking about this and questioning us about them.
RTP: How is NEST dealing with the current and looming cost restrictions?
Almond: With the help of our analytics team, we've provided robust reporting to our clients: What they spent last year, what they're saving from being shut down, and what's projected out for the remainder of their fiscal year. We're seeing if we can reallocate funds or space things out. I told our sales team that they can't think about revenue right now, because retailers are going to need all the help that they can get.
RTP: What roles do you see technology playing in this new version of store operations?
Almond: The investments we've made in our software are just the start. I've seen tech advancements such as apps that tell you when someone last cleaned a specific fixture. The key is that retailers need to use technology to get in front of their challenges, in areas such as loss prevention and monitoring foot traffic. They'll need to see how many people are going through the store and figure out a way to not send the "extra" people away, while still keeping the store safe and secure.