Johnny Earle always enjoyed the process of creating — even more so than the outcome. It's the reason why he started 16 businesses by the time he was 16, whether he was doing magic tricks at birthday parties or selling candy in school hallways. And it's what inspired him to start his T-shirt line, Johnny Cupcakes, in 2001…before he even turned 20.

"It all started as a joke," Earle admitted in a recent interview with Retail TouchPoints. "My friends had all these goofy nicknames for me, Johnny Appleseed, Johnny Cupcakes, so on and so forth. I started making shirts for the metal band I was in as a joke, advertising a bakery that didn't exist called Johnny Cupcakes. When I wore the shirt to work, all these slightly miserable customers who never made eye contact with me started laughing, asking about the bakery and saying they had to get a shirt."
Over the past two decades, Earle has built Johnny Cupcakes into a beloved brand awash in silliness. His merch, which nods to pop culture figures, adorns his signature cupcake and his flagship 'fakery' (yep, that stands for "fake bakery") is the epicenter of the brand magic. He will share his lessons in entrepreneurship, brand strategy and community building during the Retail Innovation Conference & Expo taking place June 13-15, 2023 at McCormick Place in Chicago. But first, he spoke with Retail TouchPoints to offer a glimpse into his entrepreneurial mind, including his lessons on driving customer loyalty through innovative physical experiences.
Lesson 1: Embrace all the senses to bring your brand to life.
The Johnny Cupcakes store on Newbury Street in Boston is built on the idea of creating a sense of wonderment, Earle explained. While he acknowledged that he "tricks hungry people for a living," they are soon fully immersed in the store that is modeled after a retro bakery. In fact, customers need to walk through a 13-foot-tall oven door to access much of the store experience, reminiscent of a speakeasy or superhero's hideaway.

"We display culinary-themed T-shirt designs," he explained. "All the shirts are in industrial refrigerators and the store smells like frosting, and when you buy a shirt, we package them in a pastry box and pull them out of secret oven doors. You feel like you're in Willy Wonka and the Chocolate Factory. We even have a secret menu in the store."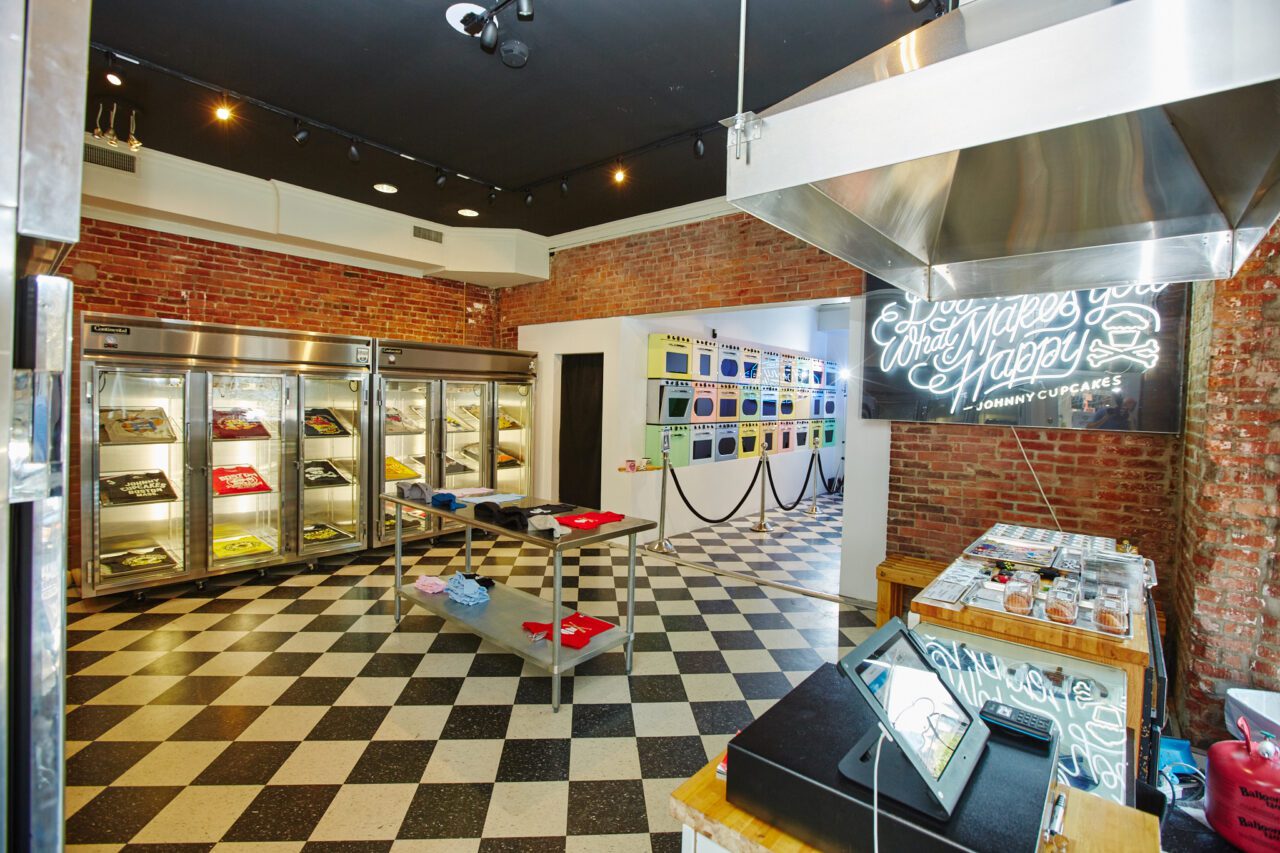 Lesson 2: Don't be afraid to get weird.
Earle is passionate about meeting with brand fans and customers in real life. That's why he's always looking for ways to connect with them outside of the four walls and many secret doors of his flagship "fakery." And often, it gets a little weird: He has hosted pop-ups in ice cream trucks and has done scavenger hunts and giveaways that start on social media and end in the most random of places.

"I was in a touring metal band, so I'm used to the do-it-yourself way of doing things," Earle admitted. "When I'm traveling, I'll bring a sack of T-shirts with me, promote on social media that I'll be in Chicago, for example, and that I'll be hanging by the dumpster at this McDonald's. The first 10 people who find me will get a free T-shirt. It's about creating that scavenger hunt moment, that remarkable moment that inspires them to explore and be curious. And yes, doing it in a way that's a bit weird and makes them want to talk about the brand."

But there's a clear method to the retail madness, as all tactical elements in a Johnny Cupcakes campaign connect fluidly into a centralized theme. One Halloween, the brand launched a collection of themed designs, promoted them via a series of faux horror movie trailers on YouTube and sold them in the store, which was decked out like a haunted house. Earle even purchased a hearse on Craigslist to bring the experience to the next level.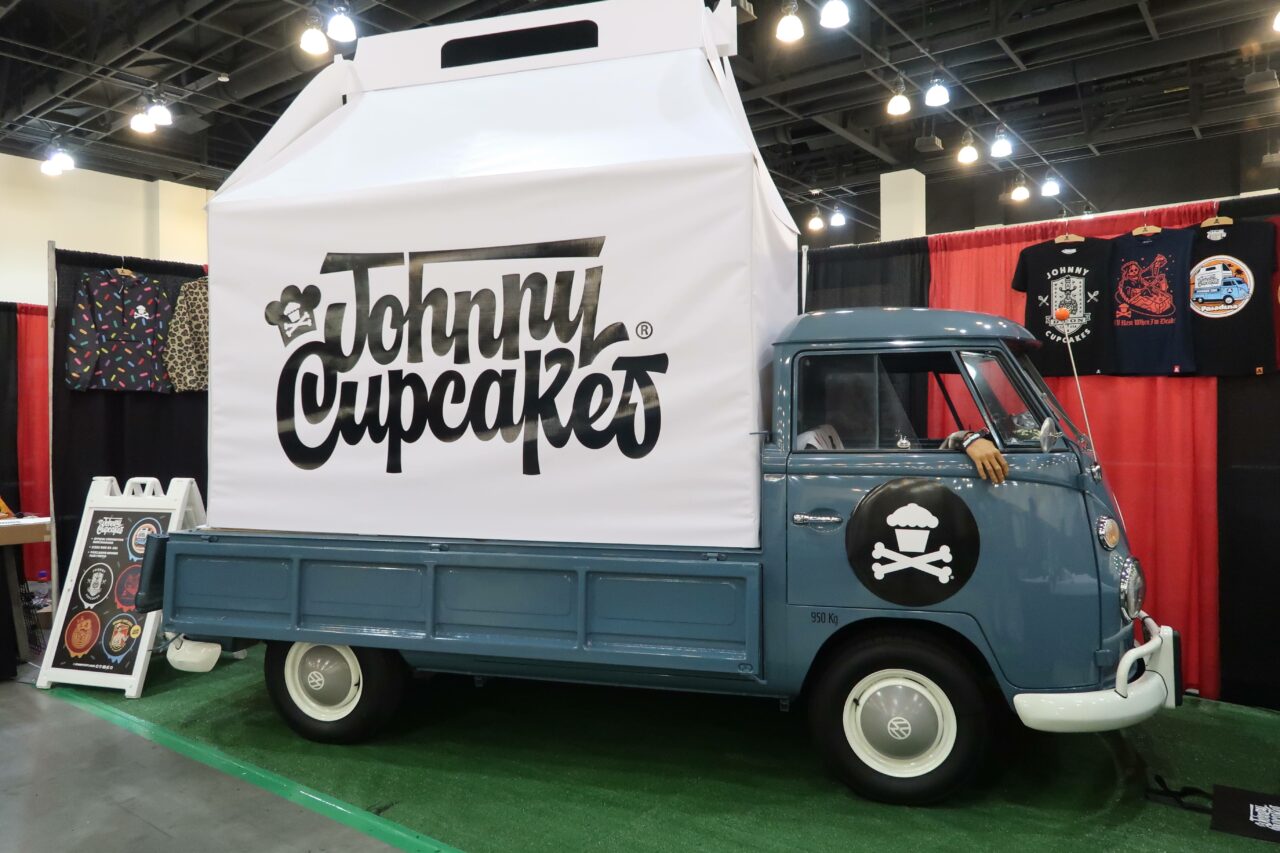 Lesson 3: Activate brand passion in unexpected ways.
In the fast-paced world of retail, it's easy to get lost in tasks. Rather than focusing on checking off boxes, Earle tries to step outside them and remix the traditional ways Johnny Cupcakes markets to customers across digital channels.

"Rather than just sending out an email blast, ask what else you can add to the message," Earle recommended. "Could it be a recipe, a Spotify playlist or a clue for a real-life scavenger hunt? There are so many things we can do to add the human element and that curiosity factor that adds color and texture to a retail business."

Packaging is an especially powerful canvas for Johnny Cupcakes to bring new campaign themes and stories to life. "When people buy our products online, it's really difficult to create this playground of excitement, especially in comparison to our physical retail space," Earle admitted. "We try to add things like handwritten notes or surprise stickers, and we change up our packaging all the time. For example, if you spend more than $130, we ship your order in a cardboard oven box and there are fake cockroaches hidden inside. It makes you stop and smile and feel like a kid again."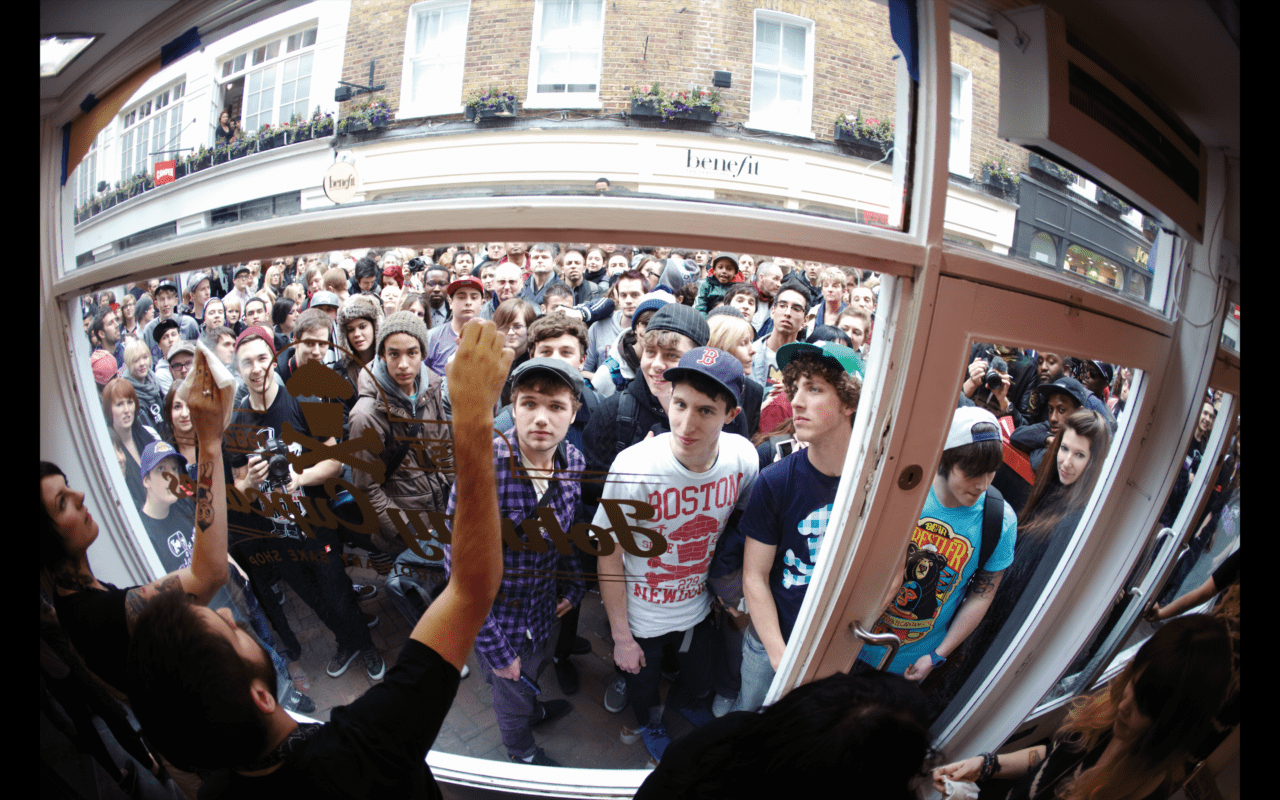 Lesson 4: Make yourself vulnerable to failure.
To truly embed innovation into the fabric of their organizations, brand leaders must embrace inevitable failures. "Being open, vulnerable and transparent is so therapeutic," Earle said. "People want to hear those stories, and the more you share those war stories, it heals you and helps you innovate quicker. Failures are experiments and experimenting is how we grow. That's why to get one step ahead, you need to try many things and know that some of them aren't going to work out."

Want to learn more lessons in loyalty from the Johnny Cupcakes brand? Founder and CEO Johnny Earle will give the opening keynote to the Retail Innovation Conference & Expo, taking place June 13-15, 2023, in Chicago. Tickets are now available at a special Intro Rate.