Fashion designer Jonathan Koon has teamed up with the retail-focused metaverse world Highstreet to launch a "phygital" experience at Saks Fifth Avenue, Neiman Marcus, Selfridges and a number of other retailers that is designed to "transport shoppers into the metaverse."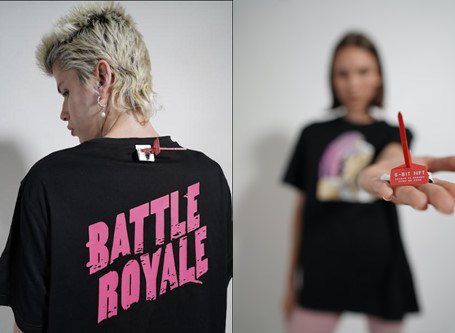 The latest line from Koon's label — Mostly Heard Rarely Seen 8-Bit — features physical garments embedded with a redeemable non-fungible token (NFT). Each item in the collection has a QR code sewn in. By scanning the code, users are taken through steps to create their digital avatars in Highstreet complete with virtual versions of the 8-Bit items they purchased. Once in Highstreet, users will be granted $HIGH tokens (the native currency of the Highstreet metaverse) so they can start to explore the digital world.
Shoppers can also establish a permanent record of their ownership of the 8-Bit fashion drop by minting their apparel into NFTs, which establishes provenance and gives them access to digital resale markets such as OpenSea to LooksRare. Check out this video to see how it all works.
"With this launch, we aim to welcome more traditional, non-blockchain consumers to the Web3 world [by allowing] consumers to experience the energy and new possibilities in Web3 culture without needing to already possess the complex knowledge of navigating Web3 tech," said Jenny Guo, Co-founder of Highstreet in a statement. "Today department stores around the world become the key that opens the doors to the Highstreet metaverse. Every step of the process is based on something we all already do: buying physical products we already love."
The line is being carried by Sak's Fifth Ave, Neiman Marcus, Selfridges, Harvey Nichols and Beymen, both online and in stores. Items in the collection range in price from $120 to $275, and future limited-edition collaborations are already in the works.