There are a lot of ecommerce tech solutions out there today, but even among that ever-growing crowd Rokt stands out. The startup brought in an eye-popping $325 million in its latest round of funding, propelling it to just shy of double-unicorn status with a valuation of $1.95 billion. And investors aren't the only ones flocking to Rokt — the company already boasts more than 3,000 clients, including Fanatics, Staples, Live Nation, Groupon and Wayfair. Not surprisingly given all that, Rokt executives are eyeing an IPO in the near future.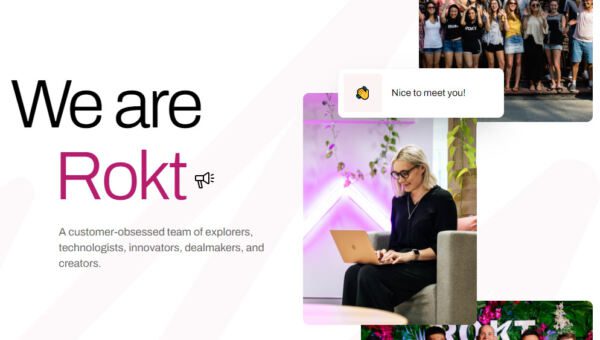 There's just one sticking point — people don't know how to pronounce its name (for the record, it's "rocked" not "rocket"). "Our very earliest formation of the business was a rock music business called Rocklive, and we wanted to carry some of that energy through into the future of Rokt even though we became a very different entity," said Elizabeth Buchanan, the company's Chief Commercial Officer in an interview with Retail TouchPoints. "We call our team 'rokt'stars' and in all our offices the meeting rooms are named after music artists. We like it, even if it is a bit of a challenge sometimes."
Founded in Australia in 2012, the company is part of a growing swath of innovative tech providers emerging from Down Under, counting among its Aussie peers Atlassian, Canva, Afterpay and Marketplacer, to name just a few. Now present in 19 global markets, Rokt employs AI and machine-learning to help retailers create more relevant (and profitable) transaction experiences.
"Looking to find the human response in things has always been my passion in technology — remembering that these are people, not data points," said Buchanan, who's had a long career in digital and marketing tech, including as one of the first employees at Yahoo in APAC. "As much as the AI and the machine learning is amazing, you have to deliver something that feels human to be successful."
Buchanan sat down with Retail TouchPoints to talk about how Rokt is helping companies drive relevancy and revenue at the critical transaction phase, and why the company has been dubbed the "Netflix of Ecommerce."
Retail TouchPoints (RTP): Walk us through the nuts and bolts of exactly what Rokt does.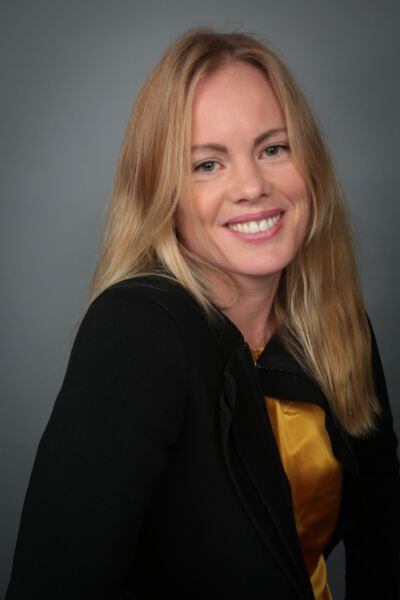 Elizabeth Buchanan: We have been very laser focused on what we've coined the 'transaction moment' — the cart review, the cart [itself] and the confirmation pages — and helping ecommerce businesses unlock any message in that experience that could be improved and made more relevant, things like the upsells, cross-sells and payment options.
There are some really tough decisions that need to be made in that moment for each customer that require balancing relevancy, experience and revenue. For example, should you show a customer [the payment option they've] used every other time, or try to promote something like buy now, pay later that is going to give you a revenue lift? If this person has seen the co-branded credit card three times and not responded, maybe we should remove it for a while and focus on promoting something else — the loyalty program or the app download or the insurance. And then within each of those choices: How do I show them to you so that you're most interested? Should I show you rational language or emotional language? Should I show you a picture? Should it be right down at the add-to-cart point or should it be more promotional? It's the "how" as much as the "what."
What we do is help companies make that decision with AI and machine learning, to match the highest revenue opportunity that we know that customer is most likely to engage in. Sometimes the most powerful thing is to show nothing, because you're just going to distract the customer and they won't complete the cart.
Most ecommerce purchase flows are very stagnant because businesses are nervous to muck around with them too much, understandably. But all of those choices in that millisecond can literally double the profitability of that transaction. A huge amount of revenue comes from what retailers are able to upsell and cross-sell in that moment. Not only that, but these things can also really increase stickiness and retention. Unlocking the first-party data in an effective, relevant way where the rubber meets the road and the credit card is out — that is the single most important moment in the ecommerce universe.
RTP: A recent Forbes article called Rokt the "Netflix of Ecommerce" — do you think that's an apt analogy?
Buchanan: When you log into Netflix it shows you the next thing that you will want to watch, and when that works and it's relevant it's a really joyful experience. That kind of experience is also what we're helping our partners deliver — customers go through these ecommerce experiences and they feel remembered, it feels joyful.
RTP: Your latest funding round was huge, not to mention you already have an impressive number of clients — why do you think there has been such a response from both investors and businesses to your solution?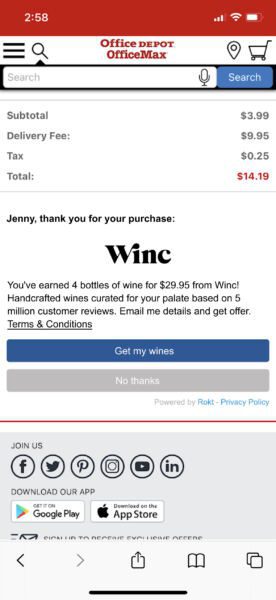 Buchanan: Ultimately it's because it works. We've always run the company profitably, which in technology is unusual. Secondly, the technology leads to a huge uplift in revenue outcomes. That combination has been what has made us attractive to ecommerce businesses as much as to investors. There have only been something like three companies in nine years that have turned our technology off and stayed off — we don't churn clients. That also says a lot about the effectiveness of the product and the strength of our customer relationships.
The one thing I keep forgetting to tell people is that it's free. Clients deploy our technology and they only pay when it performs. There's no monthly fee, no SaaS fee, we only share in uplift in profit, that's how committed we are to it working.
We also spend a huge amount in R&D. We haven't said, "Well, we've nailed it, now all we have to do is spend it on GTM (go-to-market) and sell it." This year alone we will spend $100 million in R&D, so we continue to invest in the product and listen to our customers to improve the feature sets and deployment options.
RTP: Are you seeing any added momentum with the impending death of the cookie?
Buchanan: We have a lot of clients that are working through how to connect with their customers better and give their customers better experiences so that they return, and that's what we're all about. Everyone, as a result of the cookie dying, is trying to work out how to do more of that, how to retain customers. If you come back to a store, they should remember that you're already using the app or that you've said no, actively, to shipping insurance every time. If [those offers] still pop up, it's frustrating and it creates friction.
Customers know that ecommerce businesses have that data. When they come through your shopping experience, they know that you should be able to remember them, but a lot of businesses are still annoying [customers] with the same messages. The difference of giving a customer the experience that they deserve, because you do know enough about them to make it more relevant, is [that experience becomes] joyful, it feels good, it's seamless and easy.
RTP: As someone who's been in this world for quite some time, what stands out to you as the most important developments over the last couple of years?
Buchanan: Brand has always mattered, but there was a wave of time there where the industry forgot how much it mattered. They thought they could just spend on performance and cookie-based marketing. But when any of our ecommerce partners turn on third-party messages on their confirmation page, if it's a well-known brand we see a big difference in performance. It's measurable because we can have a startup brand in exactly the same category running a similar campaign and we see the difference that brand value makes. Brand value is really important, and I think everyone's re-remembering that and believing again that how a customer perceives you and feels about you matters, regardless of channel.
The other thing that I think is interesting is, way back in my days at Yahoo we were promising that the internet would deliver personalized digital experiences, but it's only in the past few years that it really is becoming true. The death of the cookie is forcing people back into understanding consumers, who they are, on a first-party level. And relevant experiences are finally really happening, because AI and machine learning have been able to do it at scale, whereas in the early years no one could turn the data into the promise.
I think those two things in combination will be the ingredients of the most successful companies in the upcoming five and 10 years — brand trust and relevancy. That mix has been the cornerstone of successful businesses always, it just used to be about human contact and now it's digital contact.
RTP: What's next for Rokt?
Buchanan: Definitely an IPO, we're looking toward that in the next couple of years. But for us it's not a destination, it's just a step in the journey.
And we are constantly developing [our product]. Some of it is proactive from us looking into the future of what we think is going to be important for ecommerce businesses, and others are our partners asking us to deliver innovation for them. For example, we have ecommerce partners saying, "Can I use you in my accounts page, because that's a first-party data environment?" Absolutely we can, that's a reasonable and relevant thing for us to be doing with your customer. Then again, we've had partners ask us to do upper funnel work or be their retail media technology partner, but that's not our expertise nor our focus. We are laser-focused on the transaction.