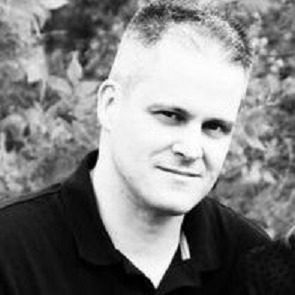 Freely admitting a tendency toward "dumb" content and marketing, Moosejaw is an entertaining outdoor retailer that doesn't ever take itself too seriously.
Case in point, the example below: part of an image from a product page on the Moosejaw.com site.

Recently, I had a chance to chat with Moosejaw's Vice President of Marketing, Dan Pingree, to find out what makes him and Moosejaw tick:
Retail TouchPoints (RTP): How do you define your role as the head of marketing at Moosejaw?
Dan Pingree: I have been here four years and my role overseeing the marketing team covers every part of the customer acquisition and retention journey. It's quite a broad role at Moosejaw compared to other places I've worked. We have data analytics, email marketing, SEO and SEM within our team, consistent with other companies. But we also manage creative — graphic designers, etc. One of the things that allows us to bring the brand to life is our incredible graphic design assets. These are very talented people. We also house our photo and video team, and content publishing team — which in many other companies would be in IT. We combined these assets with product descriptions and video on every product page. We also manage all brick-and-mortar marketing; We have 10 stores comprising about 15% of our business; 85% is from online sales. We manage in-store events, signage, promotions, Madness events that happen regularly — planned and executed by our team in concert with store management. Social media is on our team also; and business development.
RTP: How well does Marketing collaborate with IT at Moosejaw?
Pingree: We literally sit right next to the IT team — we don't even have cubicles; we sit at desks next to each other, so IT is literally right at our side. I think that questions get answered very quickly. It can be a bit chaotic at times, but I would say our marketing team is a bit more technical than your average marketing team. We are one of IT's customers.
RTP: How has your education and past work experience influenced your job at Moosejaw?
Pingree: My work experience has been a combination of e-Commerce and product management. I graduated from Harvard Business School 15 years ago and worked at places like Microsoft and Drugstore.com (now part of Walgreens). This is my first foray into the outdoor space, but digital marketing and e-Commerce have been part of my background over the last 15 years. Brick-and-mortar also is new to me, and I didn't have experience publishing a catalog or doing direct mail campaigns. But my approach to marketing is very analytical. While we have a healthy tension between pure creative and more analytical marketers, we all understand the importance of marrying the two and staying on brand with effective campaigns. The ethos is so wacky at times…we want the humor aspects to be so simple and so dumb that hopefully we don't have customers who "don't get it." We try to make it fun-loving and simple. Also, we don't set out to upset people, but sometimes being on brand means offending certain types who think we're the dumbest retailer they've ever seen. To me that's an indication that we're being true to our brand identity, and the vast majority of people really love it as something different and refreshing. Own it. Love it. Then it will resonate with people.
RTP: How are you using new technology solutions to improve business at Moosejaw?
Pingree: We try to use best-in-class solutions that will help us effectively target customers. We use AgilOne to help us understand the customer at the profile level, so we can serve them more relevant offers in outbound marketing and while they are on our site. We've also found a lot of value doing A/B testing with Monetate; Silverpop has been extremely effective, as well as the abandoned cart solution from SAP. And we're using Liveperson for online chat. We've also recently implemented Amazon Pay and it's been performing way beyond our expectations so far.
RTP: Is there one technology strategy that stands out right now?
Pingree: The coolest technology we've implemented recently is around persona marketing, where we look at a range of things, from purchase history to demographics to brand or category preferences, which feed into a more personalized email or site experience. While early in the process, the results so far have been extremely promising.
RTP: Are there any cutting-edge strategies you'd like to talk about?
Pingree: The Moosejaw Virtual Reality App is still in the early stages. It's free in the iTunes app store. It has commerce capabilities but it is not a commerce app. It's focused on six different outdoor activities, featuring videos shot using drones with very high-resolution equipment. Using a cardboard virtual reality reader you get a very unique and up-close view of each activity. You can see all the products she is wearing while she is climbing the wall and there is a sponsor for each activity. The featured products are shown and you can click on the product image and buy through the app. There's also a gamification component. There are clues and riddles; if you answer correctly the fastest, you win all the gear within the activity. It's starting to gain momentum, but we are finding that there's a whole lot of education involved as to how it works and why we're doing it. Next up? Ice climbing in Colorado and other winter sports. It's intended to be a 24/7/365 app that is constantly refreshed.
RTP: How do you build the business case for new technologies and business initiatives?
Pingree: This usually involves sitting down with the CIO and CEO, discussing priorities, and debating about costs vs. benefits for every potential project. Effort and cost to complete the project obviously factors heavily into the cost part of the equation. Sometimes the benefit isn't known, so we'll use A/B testing to better understand the potential. While we don't have unlimited funds, I believe our internal process helps us address the high-impact projects early and learn along the way.
RTP: What have been your proudest accomplishments since joining Moosejaw?
Pingree: When I joined my vision for marketing was to really transform online from transaction to experience. When 95% of your SKUs can be purchased from other retailers, you have to ask yourself: Why would someone shop at Moosejaw if they can buy it cheaper somewhere else? We are not going to win on price versus Amazon. In order to stay competitive and aggressive, we aim for experience. This cuts across key strategies we are working on:
Loyalty: While Moosejaw Rewards has been around for years, we have made changes that make it much easier to understand and use. Now it's a real differentiator in creating an experience. And it incents a faster return to purchase.
Mobile: About 25% of revenue is now from mobile phones and one third of traffic, which is up significantly over the last few years. It's now truly responsive; and the conversion rate is much closer to desktop than it used to be.
Content: This might seem like a 'duh,' but you need to figure out how to keep people on your site; give them fun engaging content so they can make an informed decision. We have worked to make sure our imagery is compelling: we've increased sizes and incorporated 360-degree spin on almost every product detail page. We have built out a significant trove of buying guides as well — all infused with the madness.
Personalization: The personas and the on-site experience are making inroads. While we haven't cracked the [personalization] code, we are making steady progress.
RTP: Is there anyone you consider your personal and/or professional mentor or role model?
Pingree: I like to follow companies that are trying innovative things, even if they are not in retail. I love to stay on top of what's going on at Amazon and Google. I think LinkedIn is a really innovative company. I like Bill Gates' thoughts on solving really complicated problems in the developing world. For example, he recently wrote a short article on the importance of chickens in developing countries, which shows that sometimes the simplest ideas can be the most impactful. They don't always have to use the most whiz bang technology.
RTP: What is your opinion on the future outlook for retail?
Pingree: The whole retail model really has taken its lumps in the past year — including layoffs, store closings, etc. Is the mall experience even going to be relevant as Millennials grow into adulthood and face paying down college debt and paying for healthcare? On top of that, mobile devices are smart and allow shoppers to get the lowest price immediately. We have to stay ahead of it and it has to be experiential. Only those with really unique experiences will survive. At Moosejaw, we're working every single day to make sure that the customer experience is notable and unforgettable.