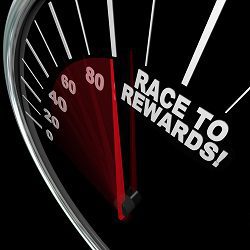 Customer loyalty and rewards programs are designed to enhance the overall brand experience, boost engagement and generate more sales. However, many retailers are designing programs that are inefficient and not keeping customers engaged.
As many as 32% of consumers do not know what tier they belong to in their favorite loyalty programs, according to a recent study from COLLOQUY. The study verified that a gold, silver and bronze tiering system — which many retailers implement into their loyalty programs — creates more confusion for customers instead of improving their experiences.
For the study, titled: Fears For Tiers: 2014 COLLOQUY Study On Attitudes Toward Membership Status In Loyalty Programs, COLLOQUY analyzed feedback from more than 3,000 U.S. and Canadian consumers. Respondents were asked to share their experiences with retail loyalty programs, including their thoughts on program formats and tiered rewards systems.
While the three-tier loyalty system has its flaws, there are still indications that these types of programs can have an impact on bottom-line results if executed successfully. Half of respondents said they increased their spending or changed other purchasing behavior in order to achieve a higher tier status in a rewards program.
Loyalty program rankings vary significantly based on consumers' economic status. Consumers with incomes below $50,000 a year are more than 50% less likely to make it to the top tier of a loyalty program, compared to shoppers with incomes of more than $100,000 a year. Nearly three quarters (42%) of low tier shoppers never make it to higher tiers.
Although 75% of respondents admitted it was acceptable for businesses to give special treatment to members based on the amount of money they spend, 33% of low tier program members said they believe they are not properly accredited for their participation and loyalty.
The survey also confirmed that certain loyalty program incentives are more effective with certain genders. For example, benefits like monetary or cash rewards are more likely to motivate women (84%) than men (81%), while reaching a higher tier status is more valuable for men (39%) than it is for women (33%).
Click here to view an on-demand version of the report.