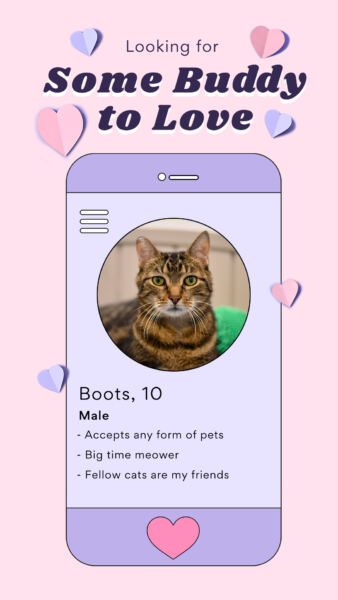 Online pet retailer Chewy is inviting pet lovers to go on a "date" with rescue animals from the Peggy Adams Animal Rescue League in a TikTok Live event this Valentine's Day.
The Some Buddy to Love event will take place Feb. 14 at 4 p.m. ET and feature animal show-and-tells, puppy and kitten livestreams, a kissing booth, activities and more. The partners have even created "dating profiles" for each of the animals that will make an appearance at the event. Additionally, for every view of the event on TikTok Live, Chewy will donate one pound of pet food and supplies to the Peggy Adams Animal Rescue League, up to 10,000 pounds.
Peggy Adams is one of more than 7,500 non-profit animal welfare organizations that participate in the Chewy Gives Back network, helping to find loving homes for pets in need. Chewy's Adoptable Pets service, created by Chewy Gives Back, connects thousands of dogs and cats looking for their forever home with future pet parents based on location, personality traits, breed and more.