As if further proof of the importance of a mobile-first strategy was needed, holiday 2017 demonstrated the influence of mobile as both a shopping and customer engagement channel. On Black Friday 2017, mobile generated 54.3% of visits and 36.9% of revenue, while mobile accounted for 37% of orders and 56% of visits on Cyber Monday, according to Adobe Digital Insights. These figures are fairly convincing arguments for the case that today's digitally savvy consumers now rely on the small screen as a critically important stop in their shopping journeys.
However, experts note that while mobile visits are high, marketers still struggle with lower conversion rates on smartphones compared to other devices, especially when looking at tablets versus smartphones. Tablets have suffered a 10% decrease in YoY growth, according to research from Capgemini.
"We think this is partly because many consumers use their smartphones for 'downtime browsing,' with little intention to purchase," said Deborah Weinswig, Founder and CEO of Coresight Research (formerly Fung Global Retail & Technology), in an interview with Retail TouchPoints. "This suggests that retailers have to work harder to convert visits to purchases among smartphone shoppers."
In order to deliver shopping experiences that lead to mobile sales, retailers must adopt a mobile-first mindset that makes the channel a personalized location for customers to engage — not only with the products but with related content and the brand itself.
This feature will spotlight how companies such as Adidas, Shutterfly, Glossier and Matches Fashion have evolved their mobile experiences to cater to digitally savvy consumers. It also will uncover the latest tools, trends and tactics in mobile marketing, including:
Using video, such as shoppable video content, as a key marketing channel for brands;
Weaving mobile marketing with social media marketing, including maintaining ongoing conversations with consumers via social channels; and
Personalizing the mobile experience for each customer.
"Mobile is consolidating its position as a principal customer-engagement channel," said Weinswig. "It will become increasingly central to shoppers' engagement with retailers at all points, from browsing to paying to getting customer service. Therefore, retailers must be ready with mobile-first loyalty programs, payment methods and personalized home pages. As more and more browsing and buying shifts to smaller-screen devices, it is a major reason, albeit not the only reason, to personalize communication on home pages and in emails."
Video Becomes Star Of Mobile Marketing Strategies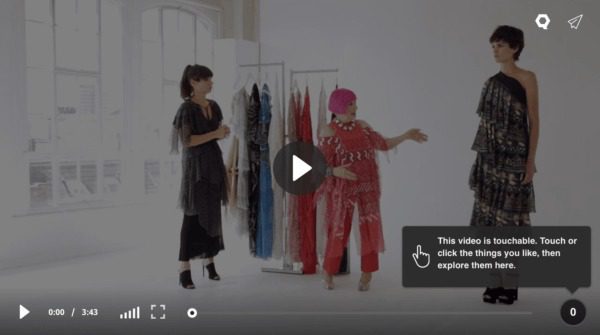 Video has quickly become a key component of both mobile marketing and social media marketing strategies, and more marketers will invest in video to engage shoppers. In fact, research from YouAppi has revealed enthusiasm for video adoption, including:
85% of digital marketers plan to increase their video investment for mobile marketing efforts in 2018;
71% plan to use video for acquisition, and 65% for awareness;
61% of marketers plan to use video in social in 2018; and
56% plan to promote in-app video, while 42% plan to run video on mobile web.
"Video gives brands a golden opportunity to personalize and connect directly with the consumer," said Jennifer Shambroom, CMO of YouAppi, during a Mobile World Congress 2018 event. "Eighty-five percent of respondents in our survey will increase their investments in video ads this year. 2018 will be the year that video content surges in popularity and the medium will become king."
Online video is becoming a preferred way for consumers to receive marketing messages from their favorite brands, according to Weinswig: "As a result, shoppable video content is becoming a marketing tool, as faster connections and larger smartphone screens have made watching videos a convenient way for consumers to explore content."
Luxury e-Tailer Matches Fashion has generated positive results with video content, which lives on the company's blog and Facebook page. The videos feature exclusive capsule collections and designer trunk shows — usually showcasing approximately 70 items within two- or three-minute videos — which the company said drive 30% of its total sales. To increase ROI, Matches makes each video shoppable using the Cinematique platform. As viewers watch the video, images of the items shown pop up on the screen. When the viewer clicks on the image, the item is added to a list of saved products (featuring all the details and pricing). Consumers can later shop for these items on the Matches web site.
In one video example from Matches, a video featuring the fashion house Off-White generated a 13% click-to-buy ratio, according to Digiday. That means 13% of those who clicked to the product pages from the video made a purchase.
Video also can be incorporated into a brand's marketing strategy through social media networks, which now offer various capabilities such as live video on Instagram, Twitter and Facebook, and "Stories" features on both Instagram and Snapchat.
"The growth of Snapchat has shown ephemeral messaging can be impactful for the consumer, and retailers must learn to deliver a powerful message in the brevity of attention of today's consumer," said Tyler Higgins, Director at global consultancy AArete in an interview with Retail TouchPoints. "The focus of these social media efforts should be to drive consumers to your mobile web site. With that in mind, you want to be sure that the mobile experience mirrors consumers' expectations from your marketing efforts."
Shutterfly, Adidas Tailor Products And Content To Individuals Via Mobile

Today's consumers are inundated with emails, content, offers and promotions via their mobile devices. To break through the clutter, marketers must deliver personalized experiences at the right time and place. When used effectively in mobile marketing strategies, personalization can help retailers stand out through contextual marketing, loyalty programs and geolocation.
"We will see a lot more personalization [in mobile marketing]," said Raquel Basso Alexander, Director of Mobile Marketing at Shutterfly in an interview with Retail TouchPoints. "Similar to what [Shutterfly] is doing with APC, where we send consumers a push note with products pre-created just for them, I am seeing more brands doing personal pushes. Yelp, for example, sends pushes with my name and restaurant recommendations based on my past browsing and review behavior. SeatGeek is doing personalization using your location and sports/concert affinity."
Other companies, such as Adidas, are going beyond personalizing product offerings, to personalizing content within their mobile apps. Adidas launched its mobile app — powered by Salesforce — in late 2017 to deliver experiences that are tailored to consumers' behavioral preferences. While providing an easy channel to shop all of Adidas' products and delivering personalized recommendations, the app also acts as a unique content hub that features personalized articles, blog posts, videos and real-time sports updates.
"The Adidas app is a great example of the premium, connected and personalized experiences we want to create across all our consumer touch points," said Joseph Godsey, Head of Digital Brand Commerce at Adidas in a statement. "The new app helps us connect and create direct relationships with our consumers, inspiring them in their own journey with sport and style, while also offering the products and services they really want and need, when and where they want them. The app is an integrated part of the Adidas digital ecosystem; it enables us to further evolve our business and ensure e-Commerce continues as our fastest growing sales channel."
Mobile Marketing Is Social Media Marketing
Since social media channels are largely accessed on mobile devices, they play a significant role in mobile marketing. In fact, research from comScore revealed that a majority of social media consumption (70%) occurs on mobile apps, driven by smartphones (which account for 60% of all social media time spent). Social channels allow consumers to engage with brands as if they were interacting with their own friends and family — a key point for marketers to consider as they craft their integrated mobile-social strategies.
For example, Millennial favorite cosmetics brand Glossier is leveraging both social media channels such as Instagram, as well as collaboration tool Slack, to connect with customers, create a community of like-minded individuals and even crowdsource product ideas.
"While this example leans more towards social media marketing, there's a mobile component to it," said Coresight's Weinswig. "Glossier set up a Slack channel to interact with and gather feedback from consumers. Consumers' sharing on Instagram and social media form a substantial part of their marketing. To maintain relevance with consumers, Glossier's product team maintains ongoing conversations with consumers, particularly on social media, taking a bespoke approach to each product."
Mobile marketers in retail have many unique opportunities to engage with consumers on a personal level. As mobile becomes a key channel for engagement and shopping, the ability to leverage shoppable videos, social channels and personalized product and content experiences will become increasingly important. Additionally, all these mobile strategies need to be "always on".
"Mobile is no longer the 'second screen' or 'the small' screen — it is the first screen you wake up to in the mornings, and the last screen you see at night," said Shutterfly's Alexander. "For some people, it is the only or the primary screen, with desktops and laptops becoming more and more a thing of the past or a place only for work.It's pretty clear that a mobile marketing strategy is no longer an option for brands, but a requirement. And it can no longer be treated as an afterthought. Marketing has to be mobile-first, just like our customers are mobile-first."