Buying and selling secondhand is gaining traction with consumers, facilitated by a growing number of online resale platforms that make the process easier and more accessible. Now, two of the leaders in this space, ThredUP and Mercari, have announced creative activations to connect new consumers to the idea of "shopping used."
ThredUP has partnered with the costume designers of Sex and the City for an online shopping experience inspired by the show's recent revival, and Mercari will open an experiential pop-up shop in San Francisco later this month to show consumers how easy it is to sell unwanted goods.
ThredUP Gets Sexy with SATC-Themed Online Shops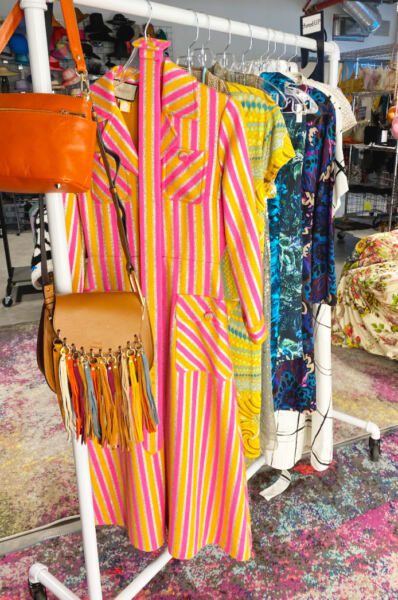 Costume designers Molly Rogers and Danny Santiago thrifted from ThredUP for the Sex and The City reboot titled And Just Like That. Now they are helping fans create their own SATC-inspired looks with three themed online storefronts full of hundreds of styles hand-picked by Rogers and Santiago, including some items straight from their costume closet. ThredUP will donate 100% of the proceeds from each shop to the Willie Garson Fund, which honors the actor who played beloved character Stanford Blatch on the show.
"Molly and Danny's styling has contributed to some of fashion's most iconic looks and we are thrilled to partner with them to bring their expert styling directly to our customers," said Erin Wallace, VP of Integrated Marketing at ThredUP in a statement. "At ThredUP, our mission is to inspire a new generation to think secondhand first. Television is increasingly driving shopping trends, and this collaboration makes it possible for consumers to thrift the look in a responsible, wallet-friendly way."
Each closet offers three distinct styles to shop:
The Statement Maker is full of sartorial surprises, with secondhand items from brands including Nanushka, Alice + Olivia and Manolo Blahnik;
The Polished Romantic features bright, feminine, preppy styles from Chanel, Rebecca Taylor and Burberry; and
The Laid-Back Power Dresser centered on styles with relaxed tailoring from brands such as Loewe, Vince and Marc Jacobs.
"Molly and I loved using ThredUP as a styling resource on set, and we're excited to offer this one-of-a-kind shopping experience to fans," said Santiago in a statement. "I believe fashion should be accessible and fun for everyone and reflect each person's individuality, and that's exactly what we hope to convey with this collaboration. I'm proud that these ThredUP collections showcase stylish assortments across every price point and size. And yes, there are thrifted Manolos!"
Mercari to Help Customers Sell Unwanted Holiday Gifts
Americans will receive an average of 3.8 unwanted gifts this holiday season, according to research conducted by Mercari. To help with this product glut, Mercari will open its first-ever experiential pop-up shop in the Stonestown Galleria Mall in San Francisco, from Dec. 29, 2021 through Feb. 12, 2022. The in-person selling site is designed to educate consumers on the ease of selling secondhand goods and its impact on the reuse ecosystem.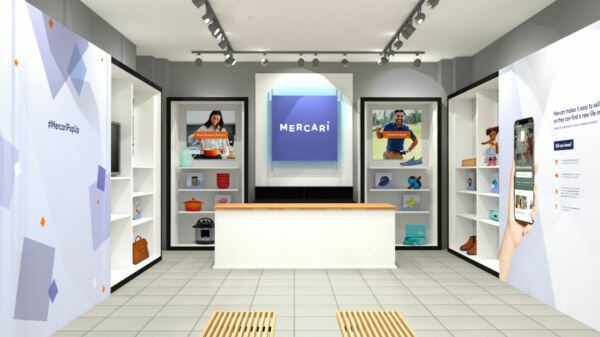 Drawing on Mercari's mission of helping consumers "reimagine reuse," the pop-up shop will feature four experiential zones to help customers give unused items a second life. Customers at the store will be able skip the online listing and shipping processes, engage directly with on-site experts who will assess the value of each item and be paid on the spot. Mercari users can sell almost anything at the store, including clothing, toys and games, kitchenware, sports gear and home décor items.
"We are bringing the Mercari seller experience to life in a brand-new way this year," said John Lagerling, Mercari U.S. CEO in a statement. "Our hope is that people who visit our pop-up will see just how easy it is to sell on Mercari and walk away inspired to earn money from their unused items."