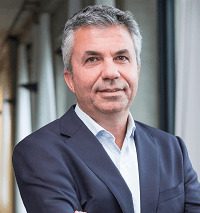 Facebook recently announced the launch of Facebook Shops.
This is a timely offering that could help small businesses stay afloat during the pandemic. Perhaps more important, it will help businesses and brands of all sizes showcase their products and close sales without shoppers ever having to leave Facebook or Instagram.
The potential is enormous. Facebook Shops is offering businesses the chance to tap into a community of 2.6 billion people, engage them with relevant content and lead them quickly down the marketing funnel to purchase at an unparalleled scale. With the launch of Shops, Facebook has added an all-important component that allows the user to complete the full customer journey, from discovery to purchase, without ever leaving the platform.
Facebook Shops also presents a remarkable opportunity for advertisers. Until now, Facebook has primarily been used as a product discovery channel. The platform had little or no visibility into which products (if any) each individual actually purchased. In other words, since marketers have been directing the user journey to their e-Commerce site to complete the purchase, it only saw a tiny portion of the customer journey and the very top of the marketing funnel.
The addition of Facebook Shops eliminates many of the blind spots the platform had when it came to customers' purchasing behaviors. By adding a real social commerce component to the platform, Facebook now has much better information about real purchase intent. Purchase intent data from Facebook Shops can help advertisers retarget customers who didn't complete their purchase.
Businesses that want to leverage Facebook Shops will likely increase their advertising investment in an effort to drive consumers to purchase their products within Facebook or Instagram. The possibility of more advertising revenue flowing to the platform pleased the markets, as can be seen by how the Facebook stock price grew when Facebook Shops was first announced.
E-Commerce has been around for decades, but the launch of Facebook Shops means social commerce is at an inflection point. While Instagram's Shoppable features have been evolving over the last couple of years, Facebook Shops takes social commerce to a new level. As people discover and engage with products more and more via social networks, there will be significant benefits to both brands and users to being able to purchase directly without leaving the social network. eMarketer recently reported that it expects that more than 75 million U.S. social-network users aged 14 and older will make at least one purchase from a social channel in 2020, up 17.3% from 2019. Our prediction: Eventually, social commerce and e-Commerce will be one and the same.
Facebook is the largest social media platform to launch a robust social commerce offering, but it is hardly the first. The Asian social media platforms are the true social commerce pioneers. WeChat is farther down the road than any of the Western platforms when it comes to social commerce. WeChat already offers mini programs so consumers can discover and buy products without downloading another app or being redirected to another web site. According to WeChat, as of October 2019 there were over 1 million WeChat mini programs across more than 200 industries.
It is important to note that the social commerce customer journey is bound to feel very different than the traditional e-Commerce customer journey. That's because social commerce demands content that is especially engaging, immersive and interactive. While e-commerce today can get away with using basic product pictures to convert to a sale, that is unlikely to work with social commerce.
Facebook is very well positioned to become the leader in social commerce, not just because of its unmatched scale but because it provides so many options when it comes to creating an interactive shopping experience, from live streaming videos of people interacting with product to using virtual reality (VR) or augmented reality (AR) to give consumers the opportunity to try on (or try out) products in a virtual setting. And because Facebook is letting brands and creators who use its live streaming tools tag products in their videos, we could even see QVC-style shopping channels on Facebook and Instagram, letting influencers plug their sponsors when they go live.
In short, shopping online in the Western world could potentially be changed forever thanks to the introduction of Facebook Shops. Consumers will be able to easily find a business' shop from their Facebook page, Instagram profile, or by swiping up from Instagram Stories. Once they land on a particular Facebook Shop, smart brands will use their creativity to entice them to make a purchase right there and then. And Facebook will profit by offering advertising solutions to address the entire customer journey. 
---
Yuval Ben-Itzhak is CEO of Socialbakers. He was previously CTO at Outbrain, at AVG Technologies, and at Finjan, and in 2000 founded web application security company Kavado.