Snap is known for its innovative use of augmented reality (AR), but that tech has been relegated to its social platform Snapchat — until now. With the launch of its new AR Enterprise Services (ARES) division, Snap is now making its AR tech available to businesses for use on their own apps and websites through a new suite of SaaS solutions.
Since January 2021, more than 250 million Snapchatters have engaged with Snap's AR shopping "Lenses" more than 5 billion times, according to the company. "Through Snapchat's AR technology we have seen the evolution of AR from just entertainment and self-expression to true utility for both consumers and businesses," said Snap in its announcement of ARES. Now the company wants to use that experience to help companies "transform their business and make the shopping journey more engaging for consumers around the world."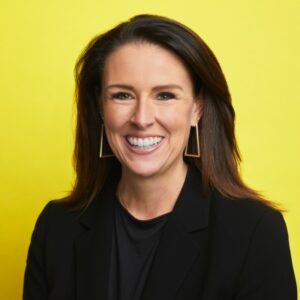 The new venture will be led by former SAP executive Jill Popelka, who joined Snap as the company's new Head of ARES in June 2022. Popelka is currently building a global team that will span strategy, customer experience, sales, product, product marketing, customer support and ecosystem development to offer ARES customers a full suite of professional services. A number of current team members have also joined Snap through the acquisitions of Vertebrae, Fit Analytics and Forma, among others.  
"Over the last decade, we've been hard at work bringing fun and personal AR experiences to Snapchatters," said Popelka in a statement. "In the next decade we're excited to take our world-class AR technology to businesses' websites and apps. We look forward to making the shopping experience more delightful for consumers and transforming businesses around the world with AR Enterprise Services."
AR tech has been gaining ground throughout the retail industry over the last decade, particularly as an online shopping aid with virtual try-on and fit tech tools. In fact, 92% of Gen Zers globally say they are interested in using AR for shopping, according to research commissioned by Snap and conducted by Crowd DNA. So it makes sense that the first offering from ARES will be a "Shopping Suite" that includes a 3D viewer (to allow customers to interact with products in 3D), AR try-on and Fit Finder (for fit and sizing recommendations) tools.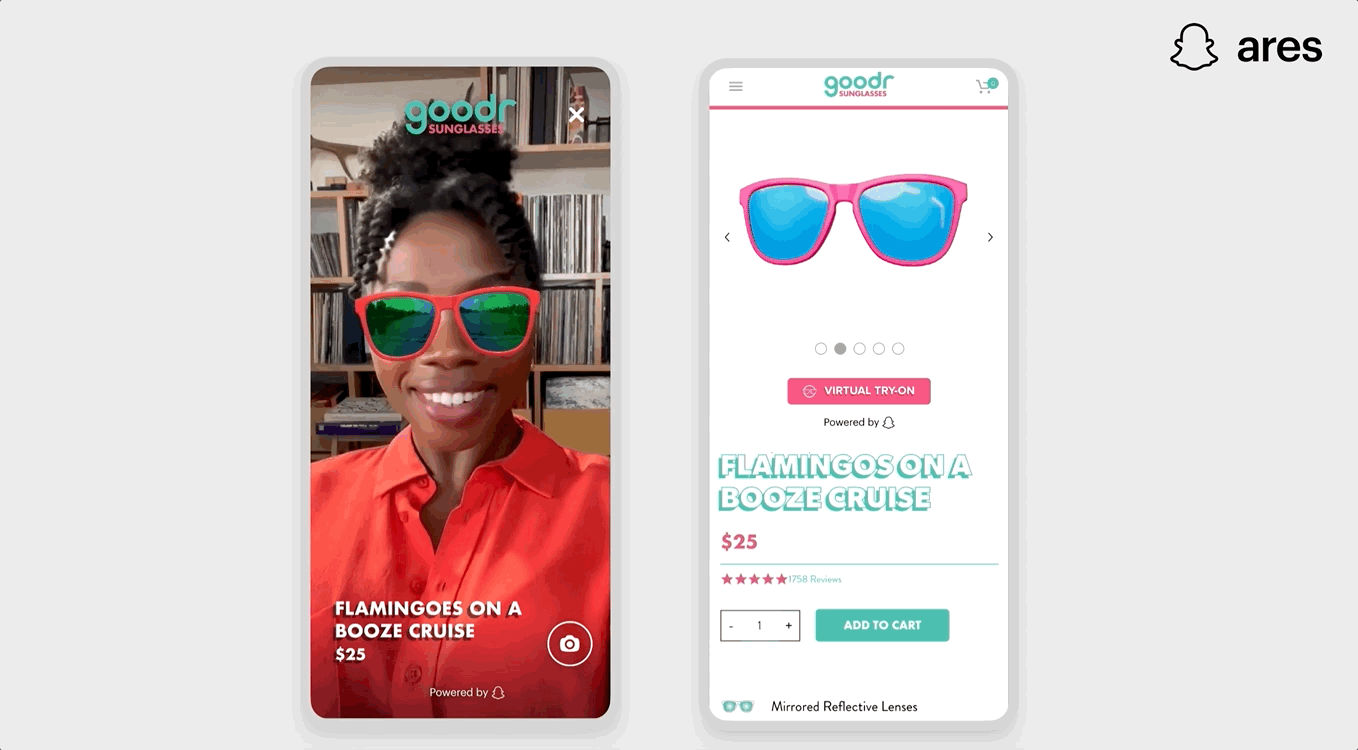 The ARES Shopping Suite is available now for enterprise customers and currently includes AR shopping tech for fashion, apparel and accessories. The suite includes:
Dedicated services and support: The Shopping Suite's AR asset creation services help businesses create digital versions of their apparel, footwear and eyewear products using proprietary photogrammetry hardware and machine learning creation pipelines to deliver high-fidelity assets optimized for end-user performance. Businesses also will have access to robust technical implementation support; and
Enterprise tools to manage assets and integrations: Businesses can manage and optimize their AR assets and integrations, measure performance analytics and receive dedicated Shopping Suite support.
Snap has already begun testing ARES Shopping Suite features with more than 300 customers, and many are seeing promising results with their integrations. Eyewear brand Goodr has leveraged AR Try-On and 3D Viewer to replicate the experience of in-store shopping on customers' mobile devices, and saw an 81% uplift in add-to-cart and a 67% uplift in conversions for mobile device users, leading to a 59% increase in revenue per visitor from March 15 to Aug. 15, 2022.
Fashion brand Princess Polly incorporated Fit Finder and AR Try-On to deliver recommendations to more than 7.5 million shoppers, who then had a 24% lower return rate than shoppers that didn't use the technology. And high-end apparel brand Gobi Cashmere's conversion rate was 4X higher for shoppers that used Fit Finder recommendations and AR Try-On for its clothing.
"We believe that AR represents a profound technological paradigm shift that is going to significantly impact businesses across nearly every industry, and that companies and brands that adopt a winning AR strategy will enjoy a meaningful competitive advantage in the coming years," said the company in its ARES announcement.