The 2021 Retail Strategy & Planning webinar series, now available on demand, brought together retailers, solution providers, practitioners and industry experts from firms including IDC, Alvarez & Marsal, WSL Strategic Retail and Cambridge Retail Advisors. The 15 sessions covered a wide range of topics, so to make it easier to browse we've organized the sessions into four categories:
Holiday 2021 forecasts and how best to prepare for 2022;
Building loyalty with connected consumer experiences;
Key ecommerce and digital marketing trends; and
Embedding innovation within your retail organization.
We've provided just a "taste" of the content for each presentation here, but there's plenty of data-rich nutrition in every session.
Holiday 2021 and Preparing for 2022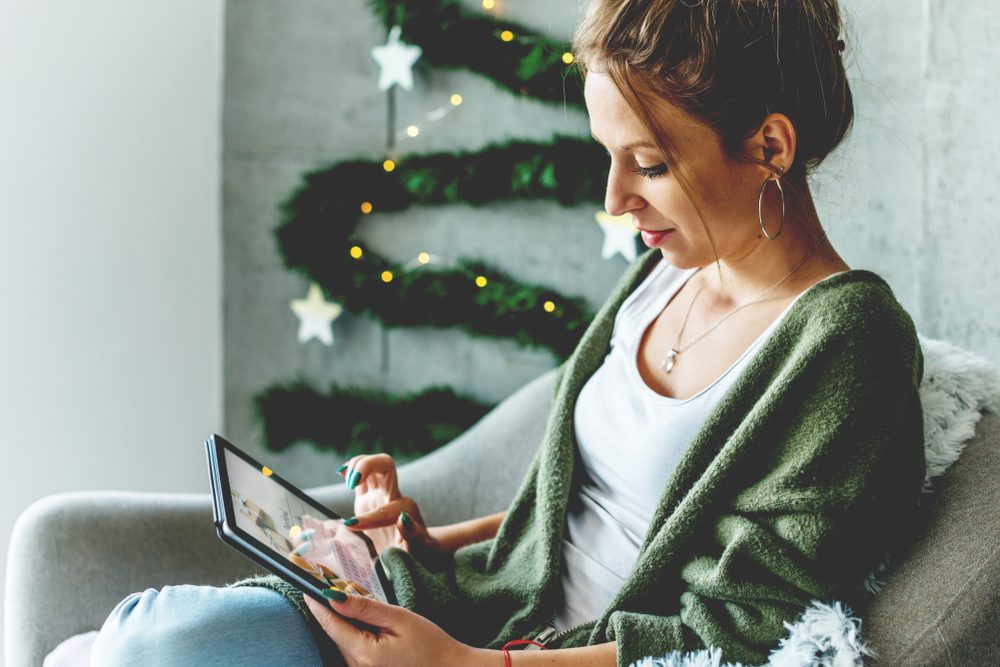 The End of Black Friday as we Know it: How to Plan for the Unplannable
Kelly Goetsch, Chief Product Officer at commercetools, reveals why he believes the decreasing importance of Black Friday-Cyber Monday (BFCM) is a good thing for the retail industry: "When ecommerce was first a 'thing,' a lot of retailers would post crazy bargains online to drive people online for the first time. The thought was, if you can get people shopping online on BFCM for some crazy deal, you can make them repeat customers. But now just about everyone who would shop online is shopping online already."
Stay alert, because a Black Friday-sized spike can happen almost any time: "After all these years, [people] still remember the Michelle Obama-J.Crew dress," said Goetsch. "She wore it and the retailer got blasted with traffic. We live in a very viral society, and the amount of time it takes for something to go viral can sometimes be minutes — and depending on the situation, it could be your product."
And how can retailers best prepare for these spikes? "You have to have [social media] surveillance of course, but a better strategy is to use actual cloud-based software-as-a-service that handles the spikes for you," Goetsch noted.
How to Get the Most Value From Your Loyalty Program This Season
Molly Mecham, Global Retail Strategy & Solutions Lead, Salesforce on why having a loyalty program doesn't automatically create customer loyalty: "Retailers will need to work to keep customers engaged after the holidays. Salesforce anticipates 50% of new loyalty program signups will go dark after December 2021."
Natasha Janic, Senior Product Marketing Manager, Salesforce offers a pro tip: Insert your loyalty program into the member's shopper journey: "Is it easy for your customer to understand they can earn bonus points for products x, y, z? Can you push a notification saying that they can earn bonus points for a product as they're browsing?"
Insight. Action. Outcome. Put Away the Crystal Ball, Retail's Future is Clear
Leslie Hand, GVP of IDC Retail Insights, discusses the new parameters of the customer experience: "Think about the enhanced customer experience through one-to-one mobile and one-to-many streaming content personalization capabilities — we're starting to see that pop up. Think about how important buy online, pick up in-store; pick, pack and ship in-store; omnichannel shelf price changes; and in-store traffic insights are. All of these things are impacting your people in-store and your customers."
A major part of this transformation is empowering associates as well as customers to make the process smoother and easier to follow:
Improve the customer journey with better product finder/search capabilities, investments in product ordering/order pickup options, improved product pickup/delivery capabilities and more assistance across the customer journey; and
Make it easier for associates to help customers with better training, more communication tools and clearer task assignment to better ensure they are exactly where they are needed at any time.
Building Loyalty with Connected Consumer Experiences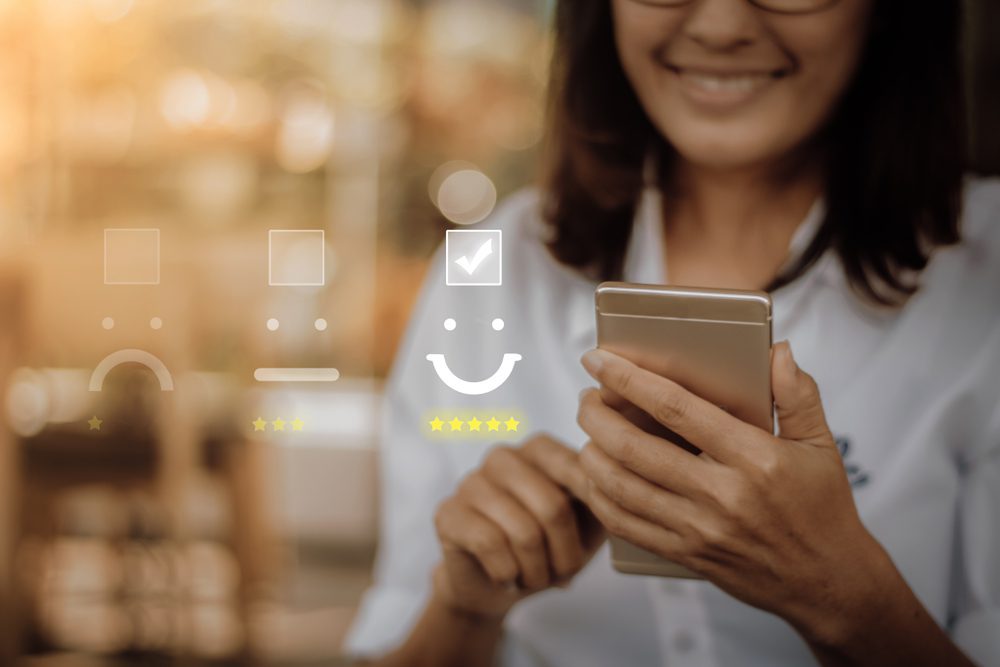 Closing the 'Phygital' Service Gap: How to Create Connected Customer Experiences
WSL is known for its consumer surveys, especially its How America Shops research. During a special fireside chat with Gio Bryden, Director of Customer Success of Acquire, WSL's President, Candace Corlett, shared how consumers adopted new technology during the pandemic. The tech that saw the most significant surges included:
Augmented reality (11% pre-pandemic vs. 59%);
Handheld scanners (12% vs. 67%); and
Voice-activated devices (17% vs. 56%).
As consumers rely more on digital tech and channels to address their needs, retailers need to think strategically about how they can connect these two worlds to drive shopper delight and loyalty. A big driver of this connectivity is the mobile device.
"We've certainly seen a huge shift to mobile, driven by millennials and Gen Z," Corlett explained. "They take all these tools with them for shopping and they definitely want more of these tools. You have to be prepared to make sure your content is delivered as seamlessly on mobile as it is on desktop…what creates lasting power is that it all works seamlessly."
Agile CRM: How to Adapt to Changing Consumer Preferences and Win Customer Loyalty
Pro tip #1: Create a centralized yet accessible customer database: Organizations as diverse as Instacart and apparel retailer Cotton On Group have made concerted efforts to gather all their customer information into one centralized database — one that can be accessed by service agents along with other parts of their organizations. This is a critical step toward creating streamlined customer experiences and ensuring shoppers feel understood, especially when they reach out with a problem.
Pro tip #2: Use chat capabilities to stretch your customer support budget without sacrificing CX: Retailers such as Thrive Market and Dollar Shave Club are seeing great success adding chat capabilities to the more standard phone and email customer service touch points. Customers increasingly prefer chat, and it acts as a cost-saving measure because agents are able to handle more tickets in the same amount of time. As Thrive Market'smembership base grew, the implementation of live chat allowed the retailer's 75-member customer service team to handle the increased workload. Without it, the retailer would have had to increase its team size by 3X.
Getting Ahead of Unpredictable Change: A New Framework for Product and Experience Innovation
Jennifer Ives, SVP of Global Partnerships for 3Pillar Global, discusses why strong customer retention is the basis for successful customer acquisition: "COVID created a retention need for retailers, and customer service is key. You want to customer service the heck out of your customers. Ask yourself, what are you doing to support the customers you have currently? Study your repeat business to understand why your current customers are not shopping with you more often, because your current customers will ultimately show you how to attract new customers. Remember that 8% of an average company's customer base makes up 41% of its revenue.
Ken Morris, Managing Partner at Cambridge Retail Advisors, refines the classic "80-20" rule: I subscribe to the idea that 20% of the customer base is making up 80% of your sales. But that 20% is not static. You really have to listen to the voice of the customer, because people go in and out of that 'golden 20%' because of good or bad customer moments. And because it's much easier and much cheaper to maintain your good customers than to acquire new ones, you need to take bad customer moments and turn them into something different. Some of the retailers I've worked with really understood that, for example Talbots when they only had six locations. Our CEO told me that he wanted to reach out to this top 20% every time we had a bad situation and turn it into a good customer moment. We used traditional snail mail back in the day, but now we have many more tools — email, text, all kinds of options to reach out to this small number of customers that make up a large percentage of sales.
The New Rules of Loyalty Planning: What's Changed, What Do Consumers Expect, and What Should You Do?
Carlos Dunlap-Beard, VP of Business Development and Loyalty Strategy for Clarus Commerce, believes loyalty programs succeed when they frequently touch the shopper journey: "Retailers have to stop thinking only in points when it comes to loyalty programs. It's important to give value every time someone engages with your brand. People don't want to wait a long time for rewards."
Key Ecommerce and Digital Marketing Trends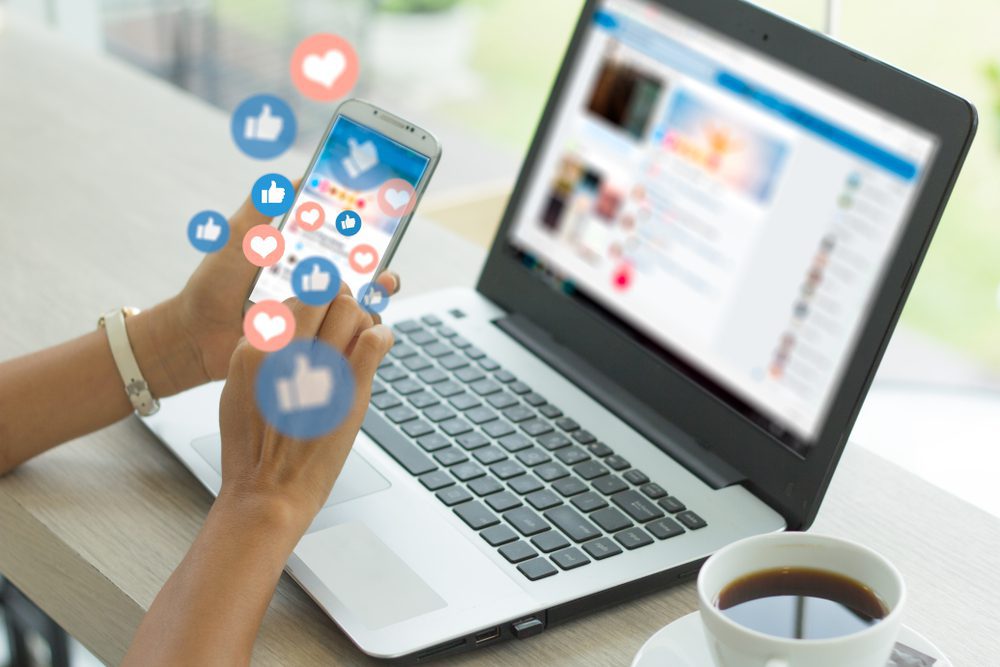 From Cash to Contactless: Delivering a Connected Retail Experience
The acceleration of digital behaviors has changed many things about the customer experience — even the payment process. During a lively panel discussion, experts from Oracle, Adyen and Alvarez & Marsal discussed what consumers now expect and how retailers can embrace tech to meet their needs. According to research from Alvarez & Marsal:
33% of consumers still say they're worried about their health and safety in a store environment; and
32% found the store experience to be 'unpleasant' and 'worrisome' given the concerns COVID has engendered.
"If consumers are changing their behaviors on that basis…then contactless, speeding up that interaction is going to become an even bigger driver of store choice," explained Jonathan Sharp, a Managing Director with Alvarez & Marsal Consumer and Retail Group.
How UGC and Content Personalization Can Boost Ecommerce Profitability
Social media shopping is out of its infancy and has become a powerful sales driver. Every month, 130 million people tap on an Instagram shopping post. Additionally, 18% of all consumers ages 18 to 64 are on TikTok. Harnessing user-generated content is the key to making the most of this massive opportunity:
79% of people say that user-generated content highly impacts their purchasing decisions, while only 13% say content from a brand is impactful;
70% of social media users trust other users over businesses;
Consumers are 40X more likely to share visual content, compared to other kinds of content, on these platforms; and
Ads with user-generated products videos have, on average, a 28% higher engagement rate.
While user-generated content is a powerful and authentic tool, retailers must still put in the work to optimize it for their needs. "It isn't as simple as taking content off your website or content off your mobile app and just throwing it out there on your social channels," noted Gary Ballabio, VP of Technology Partnerships at Cloudinary." You really need to build the images and build the videos, and make sure they are cropped and that they're sized in the right way to take advantage of the potential end users you can get from those platforms. It's something that can be automated, and a really important element with which to do so."
5 Tips for Doubling Your DTC Subscription Growth
Abhinav Chandra, Managing Director at Alvarez & Marsal, reveals why online retailers need to simplify every step of your processes, particularly at key transaction points: "You've gotten the customer to the point of taking the subscription, but because it takes six clicks to subscribe vs. four, you get a 20% drop-off."
Alycia Simpson, Head of Demand Gen and Marketing Operations at Recurly, reveals why it's so important to tailor payment choices to your customer base and the geographies you operate in: "Discussing payment options is a growth strategy, not a back office function. Having the right payment methods in place for your audience is critical for acquisition and retention."
Boosting Sales and Product Visibility with Retail Media Advertising
Link Walls, VP of Digital Marketing Strategy at ChannelAdvisor, says retailers need look no further than Amazon to see the potential of retail media: "Over the last several years Amazon has built a significant retail media business on the backs of their retail business and marketplace. That's been the most exciting area of digital marketing, and certainly the fastest-growing area of digital marketing over the last several years. That's where you see this whole new category being created. If you go back even four or five years, retail media was really a pretty small business and not very significant at all, and you look at the trajectory that we've been on and what's been forecasted ahead and it's pretty meaningful."
The proof is in Amazon's results. While Amazon doesn't break out advertising specifically, most analysts agree that what the company reports as "other revenue" is primarily advertising revenue. That line item has seen massive growth in the last three years, including 87% growth in Q2 2021.
"Imitation is the sincerest form of flattery, and so what we've seen over the last 18 months is retailers from CVS to Home Depot to Dollar Tree and dozens of others launching their own retail media networks," Walls noted. "All of these retailers recognize that the $28 billion that Amazon is making is probably at a pretty good margin, and certainly is one of the ways they can really drive growth within their business and monetize the audience they have built."
Embedding Innovation in Your Organization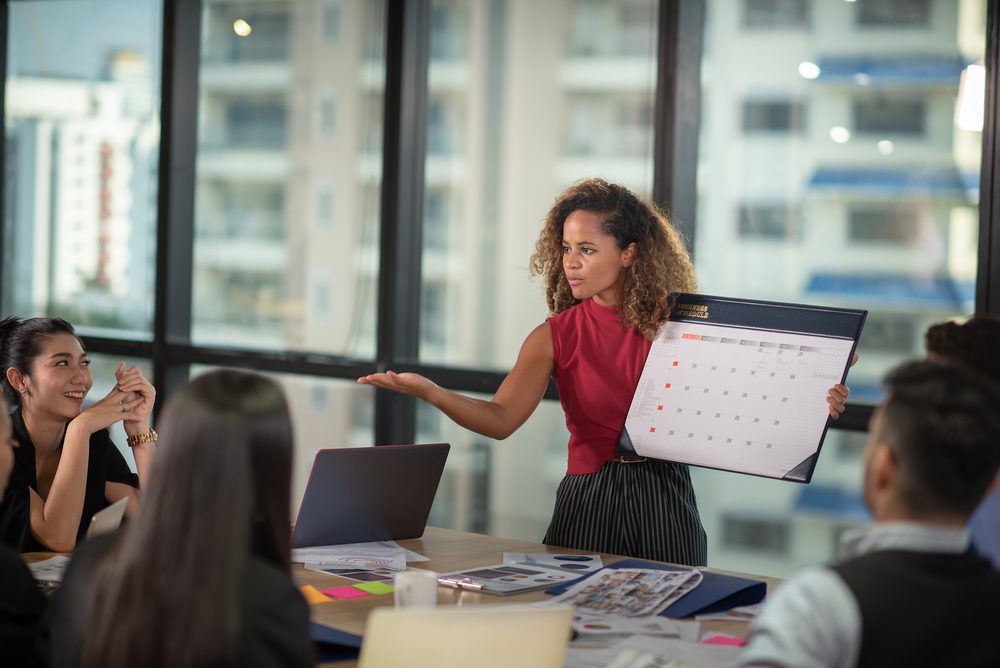 How 5G Powers Retail Innovation and Enhanced Customer Experiences
To provide the level of data and analytics modern retail organizations need to improve internal processes and customer experiences, they need advanced technology. Look no further than 5G, something that has been deemed buzzworthy, but with few use cases and actionable best practices so far.
"There are certain segments of retail that are going to see the need for 5G a little faster if they're targeting consumers 40 and below or even 21 and below," said Jeri Traflet, Principal Consultant of Retail Innovation at Verizon. "They're going to want to do some pretty cool holographic technology, immersive experiences that you can do at home, but also in the store itself. We're going to have to draw them in in a way that really engages them."
But it truly depends on customer expectations, demographics and the benefits that you can provide to be perceived as "bleeding edge," according to Traflet. She and Stewart Katz, Director of Customer Experience Innovation at Verizon Consumer Group, walked through use cases and applications including:
AR- and VR-powered immersive experiences;
Supply chain and fulfillment, including contactless; and
Employee training and empowerment.
Want to Optimize Your Omnichannel Customer Experience? Track These 5 Metrics
We all know that the customer experience is growing more complex as it encompasses both digital and physical channels. That means measuring the impact and overall value of these experiences is getting more complicated too. Here are the five key metrics brands and retailers should track:
Total Google reviews (and average star rating);
Customer acquisition cost;
Average lead response time;
Web chat conversion rates; and
Online versus in-person sales.
By tracking these five KPIs, brands and retailers can determine whether their messaging and tactical execution are resonating. But if all else fails, they need to focus on the fundamentals. "When we talk about digital marketing and how we plan and strategize for our campaigns, we have to ask: Who are we really talking to?" said Jennifer Danko, VP of Technology of Nationwide Marketing Group. "Are we sending the right message to this customer based on who our best customer is?"
How Brands Can Prepare for New Touch Points in the Emerging DTC Landscape
A few bits of (un)conventional wisdom from Thomas Obrey, Co-founder and CTO of PixelMEDIA: "Don't worry so much about your home page — the purpose of a home page is to get people off it as quickly as possible, with meaning and purpose, to something of value. If we could get everyone to a PDP of something they're interested in, the world would be a happier place."
"We're good at what we do because we've done it all wrong a half a dozen times, not because we do it all right all the time. Being able to talk to partners, play the field and talk to various integrators — you shouldn't look at that as a chore, look at it as an education."
Finding Needles in a Haystack: 5 Ways to Focus and Align on Optimizing Digital Experiences
Every brand needs to test in order to optimize the ecommerce user experience. But are you testing for experience or conversions? Experts from FullStory and Carvana believe that if you want to differentiate and thrive in the digital era, you need to focus on the former. That's why Carvana is hyper-focused on user experience and digital optimization.
"Since Carvana has been around, we've been 100% customer focused," said Ginny Mueller, Product Track Lead, Pre-Purchase at Carvana. "We're very concerned with customers having a good experience, providing trust and transparency and being a good partner to them through the process. Nearly all of our customer experiences are digital, so it's important for us to provide smooth, seamless and intuitive digital flows."