Meta unveiled a number of updates that will make easier for users to find, message and buy from businesses on its messaging platform WhatsApp at the first-ever WhatsApp Business Summit, which took place in Brazil on Nov. 17, 2022.
Why Brazil? Turns out the country is ripe for the entry of new "super apps" like WeChat and others that are currently widely used in Asia — a single platform that acts as social networking site, messaging tool, payment service, travel and shopping hub and pretty much everything else under the sun. "Wherever you go in the world people are crazy about WhatsApp, but that's especially true here in Brazil," said Meta CEO Mark Zuckerberg in a video address streamed at the event. "This is one of the only countries where I've heard of people opening bank accounts, buying cars and ordering dinner, all on WhatsApp."
In its own evolution toward super app status, WhatsApp is rolling out two major enhancements in Brazil and a few other countries.
1. Making it Easier to Find Businesses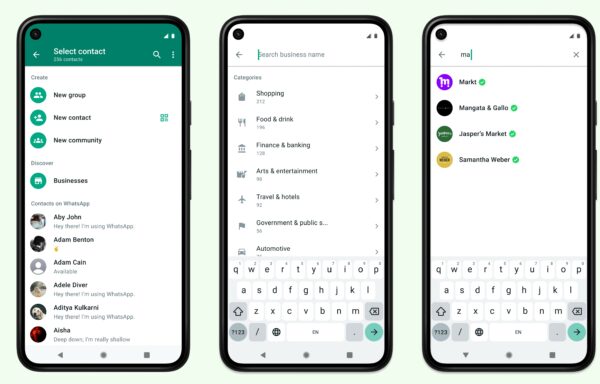 Currently, users have to connect with businesses on WhatsApp through a phone number, just like they do with individuals. And while many businesses make a point of promoting their WhatsApp number, the process is still complicated for customers, so Meta has now made it possible for users to search for businesses by name and browse businesses by category, such as travel or banking.
The feature will debut on WhatsApp in Brazil, Indonesia, Mexico, Colombia and the UK, and in Brazil, users also will have the ability to browse categories of small businesses in their neighborhood.
2. Letting Customers Buy in the App
Once people find the business they're looking for they can already chat with the company, browse their catalog of goods and services and add items to a cart so that the business knows what they want to buy. Now, Meta also wants to make it possible for users to actually complete their purchases in the app itself.
"This seamless checkout experience will be a game-changer for people and businesses looking to buy and sell on WhatsApp without having to go to a website, open another app or pay in person," according to a company blog.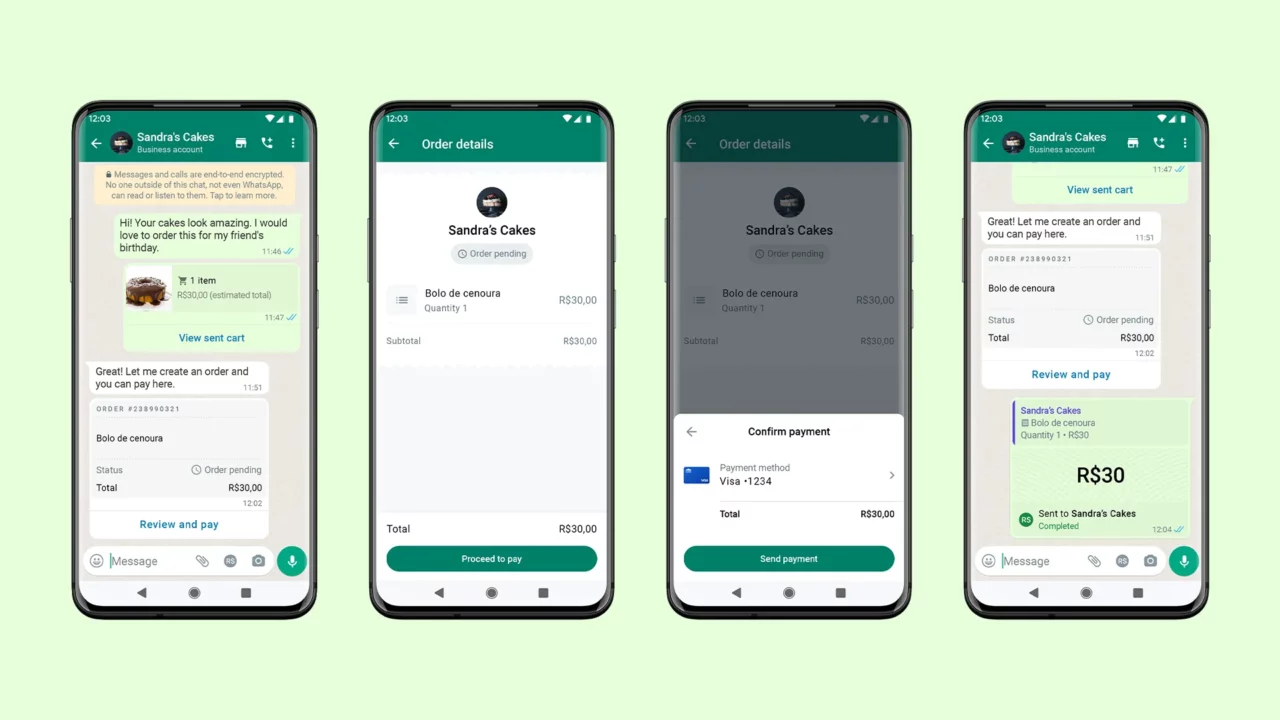 WhatsApp already has enabled secure in-app payments in India and is now going to test the functionality in Brazil with Visa and Mastercard debit and credit cards from participating banks. Financial services companies Cielo, Fiserv, Getnet, Mercado Pago and Rede have already "built the necessary technical integration" and are participating in tests to get the offering up and running in Brazil soon. The ultimate goal is to roll the payment functionality out to other countries in the near future.
"We want to make it easier for people to get more done on WhatsApp and part of that is building better ways to engage with businesses," said Zuckerberg. "And while millions of businesses in Brazil use it for chat, we haven't made it easy to discover businesses or buy from them, so people end up having workarounds. [These enhancements mean that] if you run a business in Brazil, people will be able to find you, contact you and purchase from you, all in one WhatsApp chat. This is the next step for business messaging."