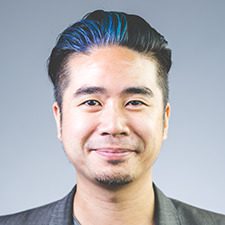 Consumers are getting harder and harder to impress. The bar for what makes a standout customer experience (CX) is rising every year.
The key is to never settle for the status quo. Shopper expectations are always evolving and your customer experience should evolve with it. Keeping up requires a certain level of agility, as agile teams can test, learn and deploy much faster to make sure they're always raising the bar.
There are many recent examples of companies in the e-Commerce world adapting their CX in innovative ways. This article highlights a few of my favorite moments in online shopping as a source of inspiration, and a challenge for all of us in the e-Commerce space to keep pushing the envelope on how we engage customers.
Lancôme Lipstick Augmented Reality
Since early 2019, Lancôme's augmented reality experience for trying on different lipstick shades has been my front-runner as an innovative, engaging customer experience. They brought a concept popularized by native apps like Sephora Virtual Artist or Warby Parker, and tech demos like the Google ARCore to a wider audience on the web.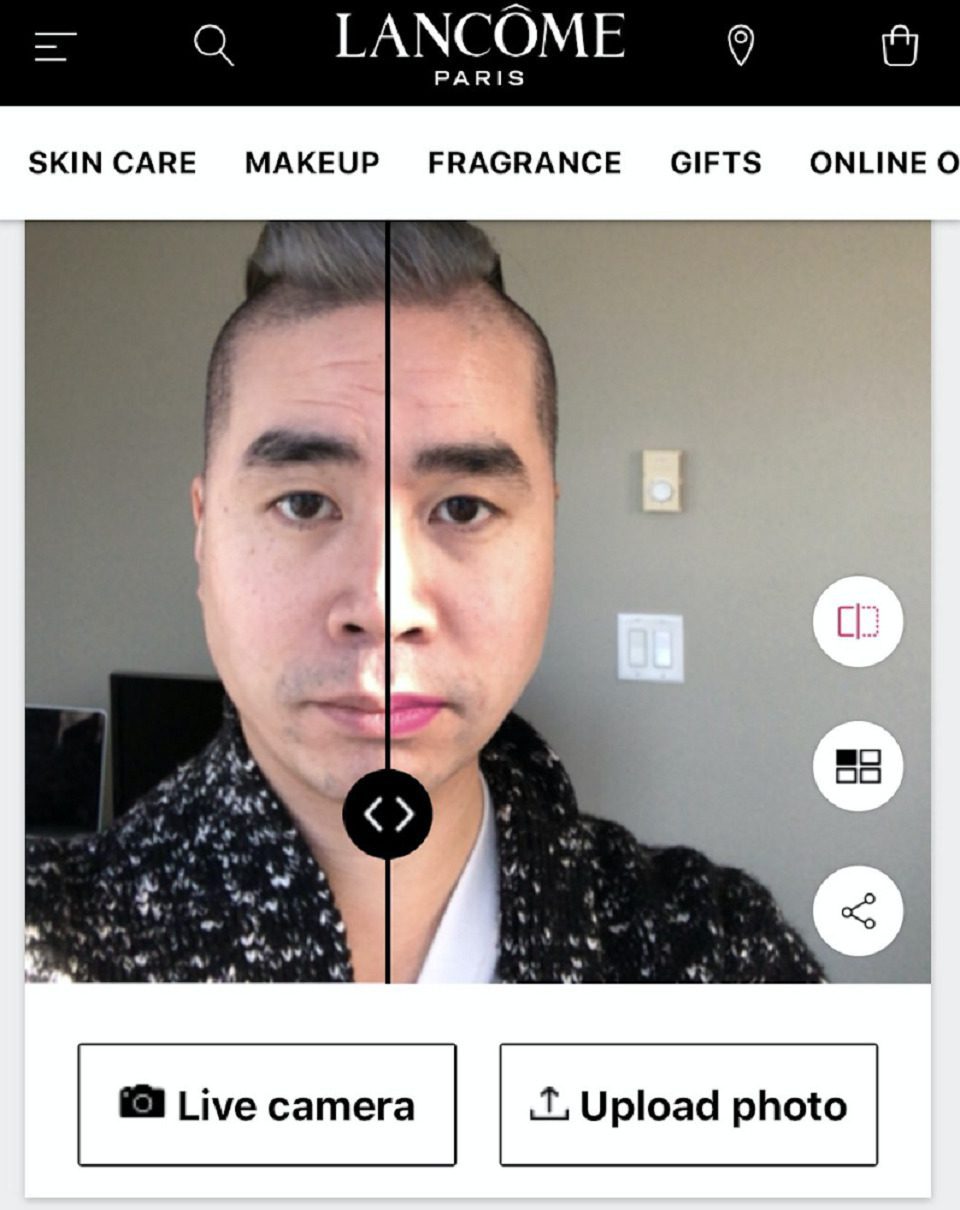 Building on top of their decoupled progressive web app (PWA) storefront and leveraging new browser capabilities around camera access, Lancôme's parent L'Oréal acquired tech company Modiface to make this a reality. Rather than investing that opportunity cost into building out the entire foundation of a decoupled PWA experience from scratch, the brand prioritized its customers by adopting a decoupled PWA storefront from Mobify. This gave them the ability to quickly launch and measure augmented reality-based experiments, resulting in doubling the average time on site and tripling the conversion rate.
L'Oréal Color & Co Hair Consultation
Continuing on the L'Oréal theme, the company launched a new personalized hair color brand, Color & Co, in 2019. Similar to competitors like eSalon, you can answer a set of questions to arrive at a recommended personalized hair color product ready to be delivered every few weeks.
However, unlike their competitors that send you to an in-person consultation limited by very few locations, Color & Co added a virtual consultation where you can video chat with an expert colorist directly on your mobile or desktop browser. This leverages new browser capabilities around web real-time communications (WebRTC).
Investing in this new browser-based functionality early on was important to validate that there wasn't a need to build out a comprehensive native app. The agility to experiment early and often helped avoid a complex native versus web decision process.
For highly personalized products, this personal approach is a key differentiator for building long-term customers.
ASOS Personalized Fit And Models
ASOS and other companies like TrueFit have pioneered intelligent Fit Assistants to provide better data-driven guidance on which articles of clothing would best fit a given shopper. This not only improves the size selection process but minimizes the need for the shopper to go through unnecessary returns.
As an extension of this personalized customer experience, ASOS has been experimenting with a See My Fit trial with 100 products. This gives shoppers a view on how specific articles of clothing fit on 16 digitally altered models.
Given how expensive it is to shoot real product shots across all sizes, the digital overlay is an interesting experiment to measure the impact on customer experience satisfaction.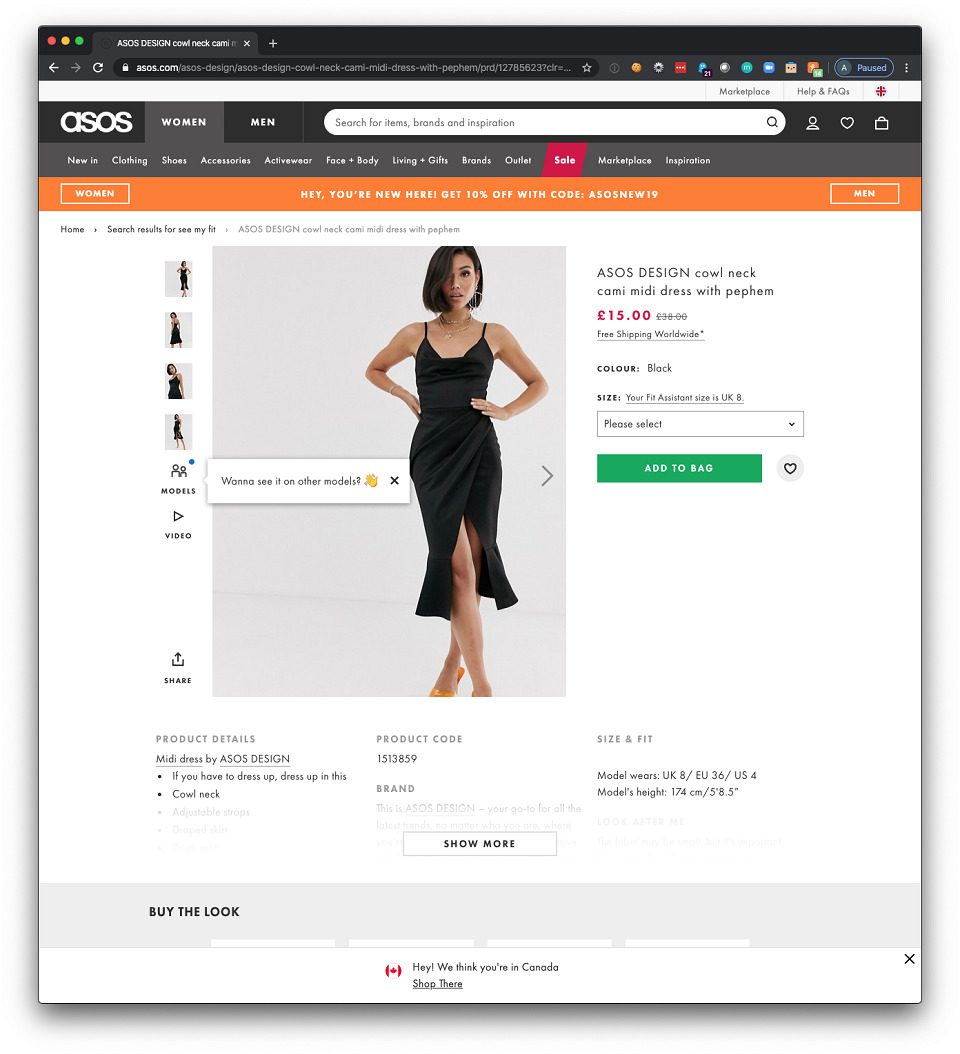 For ASOS, this was run as a short experiment that finished in just a few weeks, as a way to measure what impact it has on customer satisfaction and revenue. The brand has the agility to run this type of experiment because they've decoupled their web storefront and taken a headless commerce approach.
We'll be watching ASOS to see if they decide to roll out this experiment more broadly, or if they decide to delay the rollout until the benefits outweigh the operational overhead. More and more digital organizations are measuring their velocity not around story points or deployments, but via the number of experiments that positively impact the bottom line.
Post-Order Delight
For retail, a significant area of focus for CX innovation has been in the pre-purchase experience. But as Amazon proves, a great post-purchase experience — one that streamlines shipping and provides additional transparency — is a new area of focus. If there's one thing that we learned from the Domino's team and their Pizza Tracker innovation from 2008, it's that shoppers will become emotionally attached to their purchases. This creates a window of delight intrinsic to brand reputation.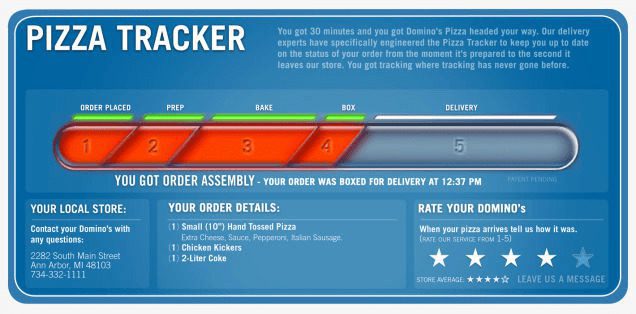 My favorite is the Shopify Arrive App, built in-house on the React Native framework for cross-platform compatibility. The native app leverages access to your email to parse common Shopify, Amazon and other order confirmation emails and tracking numbers, and consolidate them into one experience. The ease of accessing shipment updates and timely notifications far surpasses the dated experience around shipment emails and surprise deliveries.
Because they chose an agile React Native platform, the team could deliver native apps across iOS and Android in a very short cycle, to see if the investment into a "free" native app would help them collect and explore more of what a shopper now expects post-order.
Culture Of Experimentation
These retailers and brands have all fostered a culture of experimentation, which helps them continuously test new CX innovations and find new ways to delight their customers.
Unlocking agility across your tech stack, teams and processes leads to happier customers, more revenue and increased brand loyalty.
---
Drew Lau is VP of Product at Mobify. He is an e-Commerce veteran with over a decade in leadership roles at innovative e-Commerce technology companies. Lau has led and advised successful e-Commerce projects around the world with brands such as Symantec, Time Inc and Debenhams. Lau is passionate about the web as a platform, API architectures and data-driven insights. He leads the team in charge of product strategy and roadmap, with a key focus on leadership, team development and technology partnerships. Outside of work, he's always stumbling upon the next big surprise in music, fatherhood and travel.