Among DTC brands, Eterneva occupies a unique niche: the company creates made-to-order memorial diamonds from the ashes or hair of lost loved ones.
It is uncharted retail territory in many respects. Not only does the product itself stand apart from typical end-of-life offerings, but the sales process is transacted entirely remotely, at one of the most sensitive moments in many people's lives. To say that digital experience is crucial to the success of the brand would be an understatement.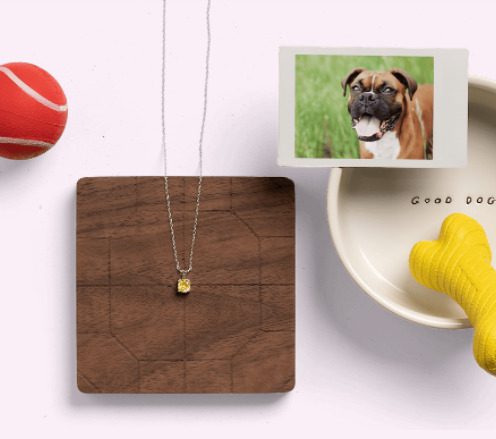 "One of the most important things is our tone," said CEO and Co-founder Adelle Archer in an interview with Retail TouchPoints. "We walk, talk and feel very different than any other company you're going to encounter in the end-of-life space. So while we are very mindful of what our customers are going through and acknowledging of it, we're also real and genuine. There is space for brightness. We give people permission to unapologetically talk about what made their loved one amazing, and we lean into that with them."
That tone permeates not just the brand's messaging but the entire sales and fulfillment process, which is also unique in that it stretches much longer than the typical online transaction — it takes approximately seven to nine months to create customer's diamonds.
Eterneva has arrived at its unique brand proposition through:
Personal experience: Archer's own encounter with the end-of-life industry has had a deep impact on the company and its approach;
Trial and error: Many of the traditional tools companies rely on to make sales (think promo codes and abandoned cart emails) don't fit with the tone of the brand, so the marketing team has to think outside of the box and play the long game; and
Innovative technology: To make sure its online experience is having the desired effect, Eterneva employs data insights tools from FullStory that allow the company to see how customers actually experience their site. The company can identify areas needing improvement by, for example, observing the places where repeated "rage clicks" occur when a customer is not getting the technical response they expect.
Creating a New Way to Remember Loved Ones
Just like the products it creates, the origin story of Eterneva is very personal. Archer and her partners were initially looking to enter the regular lab-grown diamond business when a fateful turn of events changed the company's trajectory. Archer's friend and business mentor Tracey Kaufman was diagnosed with pancreatic cancer and died shortly thereafter. With no next of kin, Kaufman left her ashes to a few of her close friends, including Archer.
"Tracey just said, 'Please find something that is meaningful and special,' so that was a very personal call to action," said Archer. "It was my first foray into the end-of-life space, and coming from a background in tech, it was eye-opening. The customer experience and the landscape is antiquated. Nothing felt meaningful enough, the tone felt off and all the products were kind of trinkety and cheap."
Over dinner one night a diamond scientist happened to mention the process of taking ashes or hair and turning them into diamonds. There were other operators in the space, but again, the experience they offered wasn't ideal — and so Archer and her partners had their epiphany and Eterneva was born. Kaufman's was the first diamond that they made.
Reimagining the End-of-Life Experience for Grievers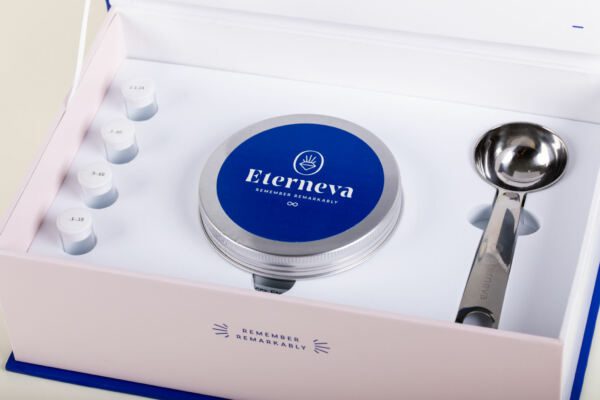 Here's how it works from a technical standpoint. Whether a loved one (human or pet) was buried or cremated, Eterneva requires just a small amount of ashes (approximately half a cup) or hair for the base material. Once the client starts the process, they receive a kit in the mail to package up the material, which is then purified into carbon at Eterneva's facilities. Then the diamond is grown in a machine that replicates the same pressure and temperature conditions that form diamonds under the Earth. The rough diamond is graded, certified and then cut to the client's specifications. Inscriptions can be lasered on and Eterneva will also help with the setting, if the client wants.
"It's very similar to when you commission art," said Archer. "It's a completely custom diamond that is grown to your specifications, so if you want a one-carat round blue diamond, we grow the perfect rough diamond to be able to cut exactly that."
But the technical aspects of the process are just the beginning. Given her disappointment with the commerce experience as she was moving through her own end-of-life search, nailing the right engagement and communication process with prospective and current clients was absolutely critical to the company's vision.
While customers generally connect first with Eterneva online, most sales happen through phone consultations with "guides" who remain with the customer through the nearly year-long production cycle. These associates get to know the customer and their loved one intimately, sharing memories, marking milestones like important anniversaries or birthdays and keeping the customer informed of the progress of their diamond. The process is also backed by ironclad chain-of-custody protocols built on the blockchain.
"When you have the love of your life going somewhere, you're going to be a bit anxious about what's going on and how the process works," said Archer. "As we worked with customers, we learned that not only is that process transparency really important, but so is the idea of being able to go on a journey in and of itself, where you have milestones and things to look forward to. Every month we're sending pictures and videos and updates, and it really becomes a legacy project for people. It helps them find meaning and healing, talking about their person and celebrating them over a protracted period of time. And so a big part of who we are is that journey around the creation of the diamond, as much as the diamond that you end up getting at home."
Meeting Customers Where They Are
That sense of understanding, empathy and patience also has to be part of the sales process, which can be a tough needle to thread when it comes to marketing. "Things that work at other DTC companies are not even options at Eterneva, because they don't ladder up to our approach and where our customer is in their emotional journey," said David Sweet, VP of Marketing at Eterneva in an interview with Retail TouchPoints. "We don't have cart abandoned emails, we don't have promo codes, we don't have countdown timers, we're not trying to get you on FOMO. Instead, [we focus on] awareness, letting you know we're an option and why we think we're the right option."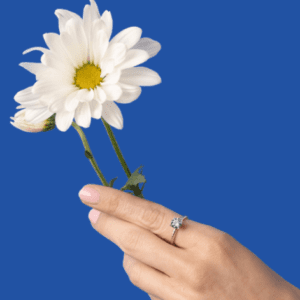 To do this, the brand leans on storytelling and technology, focusing on the science of what they do and sharing customer stories. "Once someone's gone, our culture kind of says, 'They're gone, are you okay?' and we don't talk about loved ones that are no longer here," said Sweet. "We've been super intentional in how we frame our social media, for example. It's not just a place you come when in acute grief. We focus on understanding that stage, sharing it, but also giving customers the chance to see beyond the current pain.
"We introduced a campaign [last year] called 'The Little Things,' where we talked about the things that made our customers' loved ones unique — funny stories, sad stories and silly stories. They say you move forward, you don't move on. We're not trying to get you to a certain place in your grief journey, we're just sharing resources and stories. We're not grief therapists, we're grief students."
Illuminating the Customer's Digital Experience
All businesses pay a price if they deliver a bad digital experience, but especially when dealing with a sensitive subject like death. After encountering a website error, 77% of consumers said they are likely to leave without completing a transaction, and 60% said they aren't likely to return, according to research from digital experience intelligence platform FullStory. Additionally, 65% report that they trust a business less when they experience a problem on a website or app.
Given how critical that digital experience and trust is to Eterneva's brand proposition, the company partnered with FullStory to get a deeper understanding of what visitors were actually seeing, doing and feeling when on their site.
"If you were opening a brick-and-mortar shop, you would be able to turn on the lights on day one and watch people walk in and understand their experience," said Elizabeth Simmer, Head of Onboarding and Professional Services at FullStory in an interview with Retail TouchPoints. "When you're on the web, you can't do that. You can't be with all those users understanding what it feels like to come 'in the door' the first time. So for [Eterneva] having 'lights on' to their digital experience was game-changing. Their category doesn't have a playbook. There's no blog out there on how to how to engage in this market and what a normal digital experience for this type of purchase looks like."
By capturing interaction data and surfacing performance insights through ML algorithms, Eterneva has been able to uncover and address common customer struggles, site anomalies, behavior patterns and ideal journey pathways. The solution also allows Sweet and his team to watch anonymized recordings of actual user sessions. "If you've ever watched one of those crime shows where they show a 'dramatic re-creation' of the crime, that's essentially what we're doing," said Simmer.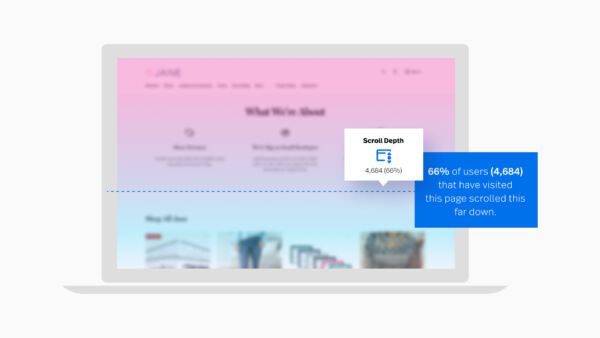 "More than 90% of our traffic is mobile, so it's very important to understand how to design for that small, immersive experience," added Sweet. "Going through and actually seeing where people are clicking and how they're navigating has been a phenomenal tool for us."
Using both the qualitative and quantitative data from FullStory, Eterneva has been able to:
Identify areas of the site that aren't working as expected by pinpointing "rage clicks" — those moments when users click repeatedly because they're not getting the response they expect;
Redesigned its "Diamond Visualizer" module, because after watching user sessions they realized customers were expecting functionality that wasn't there; and
Follow up on website visits with targeted educational content that is placed low on the web page but is important for customers as they move deeper into the purchase journey.
After implementing some of these changes, the company saw its consultation hold rate double: "People were twice as likely to get on the phone and show up for a conversation with us about the diamond process," said Sweet.
"Everything that a business does thoughtfully is iterative," he added. "We've gotten better, and we're going to get better still. We're going to take some big swings, but everything can be fine-tuned. Now that we have much deeper data and insights, there's so much left to go."