Bloomingdale's has launched a multi-brand virtual shopping experience for the holidays with dedicated spaces featuring Chanel, Ralph Lauren and Nespresso. Developed by Emperia, the virtual store is available via the Bloomingdale's website on desktop and mobile.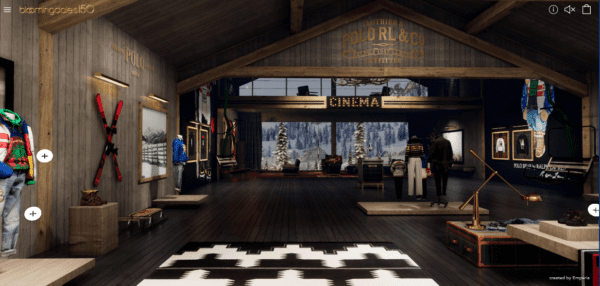 Chanel, Ralph Lauren and Nespresso each have their own dedicated "floor" in the virtual store that users can transition between by using the virtual elevator. The experience is designed to allow each brand to communicate its own story within a cohesive Bloomingdale's setting, much like a real-life department store.
Of course, these brand "floors" are like nothing you would ever find in the real world — Chanel's floor (marking the brand's first-ever virtual store) takes visitors to the moon; Ralph Lauren features a magical forest experience set in a cozy ski chalet; and the Nespresso store brings users to a Parisian café.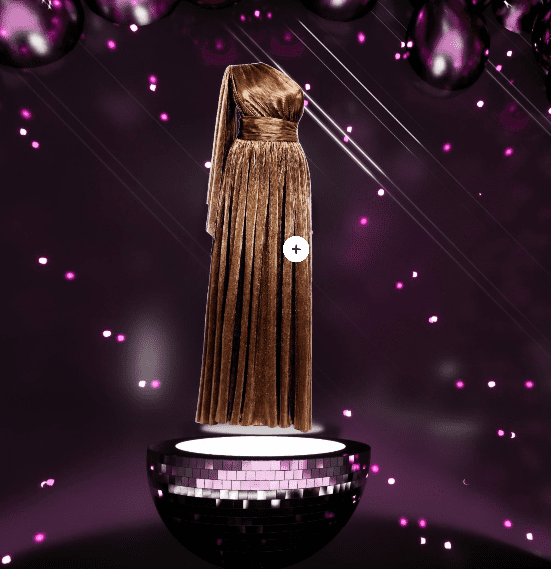 In addition to the brand areas, the virtual experience also will feature holiday exclusives, a luxury beauty/spa room, a party room and a gifting experience. A range of products are featured throughout, which users can click on to learn more and then purchase on Bloomingdales.com.
The new holiday virtual experience is part of Bloomingdale's 150th anniversary celebrations, which also included a separate virtual store launched during New York Fashion Week and a host of real-world events and activations.