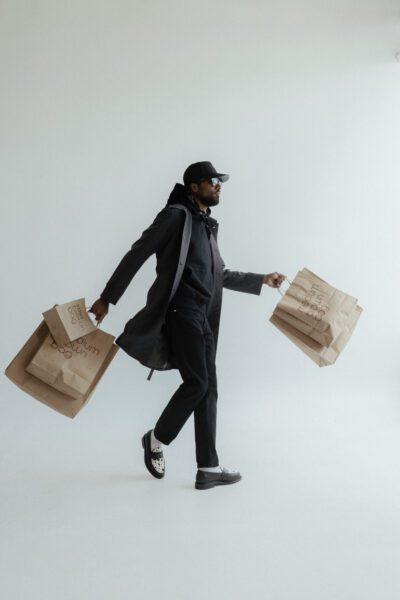 Bloomingdale's has debuted a lineup of designer collaborations, events and digital activations, including a virtual store, to celebrate its 150th anniversary.
A 150th Anniversary Collection of exclusive limited-edition merchandise launched on Sept. 8, the day before New York Fashion Week kicks off. The line features more than 300 products from brands including Gucci, Balenciaga, Prada, Valentino, David Yurman, Blackstock and Weber and more, with new items set to debut regularly throughout the holiday season. The collection can be shopped in stores, on the Bloomingdale's website and in a new metaverse-based virtual store.
"Bloomingdale's has pioneered the modern retail experience for 150 years," said Tony Spring, Chairman and CEO of Bloomingdale's in a statement. "We are a company with a rich heritage, and we have so much to celebrate as we look ahead to the future. As we commemorate this milestone, we want to make everyone part of the celebration. Bloomingdale's will share this occasion with the customers, colleagues, partners and communities who have made us who we are and who are coming with us on the journey into Bloomingdale's next era."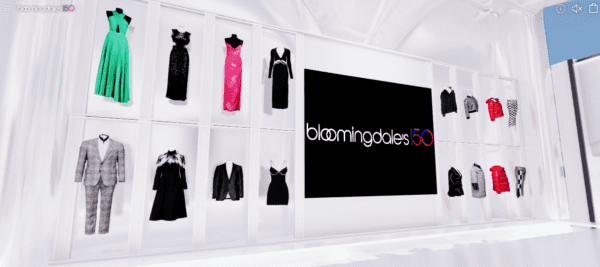 That next era will clearly include the metaverse. Developed in collaboration with Emperia, the retailer's new virtual experience features a digital store set in a futuristic cloudscape, along with two other locations accessible via a virtual subway ride. The store also includes a video of the evolution of the brand, games and a number of "special surprises."
Other anniversary activations include:
Limited edition reusable Big Brown bags from five designers;
The Harper's BAZAAR NYFW cocktail party on Sept. 9, which will be hosted at Bloomingdale's iconic 59th Street flagship;
Mini versions of the Harper's event at Bloomingdale's stores across the U.S., kicking off a lineup of live and online experiences that will continue through the holiday season;
An anniversary bash on Sept. 10 at all Bloomingdale's stores across the country;
A special 150th anniversary beauty experience in all stores, debuting with a New York-inspired beauty festival on Sept. 17 and featuring curated offerings as well as exclusives for top beauty customers; and
Throughout the fall, select Bloomingdale's stores will host a range of special experiences in collaboration with a roster of leading design partners and brands, including immersive pop-up shops, trunk shows and original, shoppable installations. Among the participating brands are La Prairie, Ralph Lauren and Louis Vuitton.
"Bloomingdale's has always been at the forefront of innovative marketing," said Frank Berman, EVP and Chief Marketing Officer at Bloomingdale's in a statement. "For this significant milestone, it was important for us to commemorate the innovation, creativity and company philosophies that have defined our last 150 years, while also continuing to look ahead at what's next."