Every day, 1,797 new sellers join the Amazon marketplace. With similar growth trends for the many other online marketplaces now available, one begins to wonder how any new brand could break through.
DTC supplement and energy drink brand Jocko Fuel is one of those hopeful brands, and it faces the same challenge as many sellers — it has a small team trying to make a big splash in an increasingly crowded pool. But as the company's CRO Joe Masciantonio pointed out, being small can be a good thing, especially in the fast-paced world of online commerce.  
"The one advantage we have over big brands is speed," said Masciantonio, a 23-year CPG veteran who spent time at Johnson & Johnson, General Mills and Nature's Bounty before joining Jocko Fuel. "When I worked for J&J, to get an ad approved would take three months. My decision-making at Jocko Fuel is three text messages. That's what allows us to be disruptive in the marketplace," he said in an interview with Retail TouchPoints.
By all accounts it's working. The company has doubled its sales every year for the past three years, and Masciantonio expects it will do the same this year. In fact, on Prime Day alone, Jocko Fuel racked up half a million dollars in revenue — accomplished with a team of just eight people and the help of AI.
Jocko Fuel offers interesting insight into how small brands can win in the crowded world of ecommerce by:
Leveraging their size as an advantage to move quickly in response to changes in consumer sentiment and demand;
Remembering not to bring a sword to a gunfight — marketplaces and search engines are built on sophisticated algorithms, so it makes sense that the best way to optimize performance is with technology of your own; and
Capitalizing on the speed and relative ease with which you can pivot sales and marketing strategies online to get maximum effect during peak sales periods such as Prime Day.
Marketplaces Have Leveled the Playing Field
Jocko Fuel started as a DTC brand in 2016, founded by former Navy Seal and jack-of-all-trades Jocko Willink, who is also a New York Times bestselling author, leadership consultant, podcast host and partner in the clothing line Origin USA. A year later, in mid-2017, the brand launched on Amazon, and a Walmart Marketplace presence is coming soon.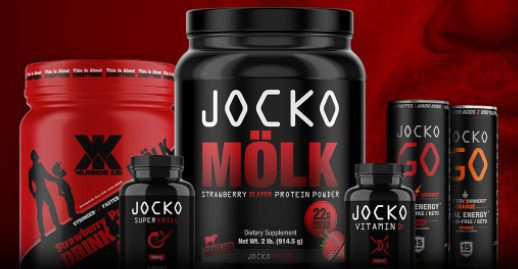 "20 years ago, brands needed guys like me to get them into retail," said Masciantonio. "If you didn't have a connection at Walmart or Target or CVS, you had no chance to bring your brand to market, even if you had the best product in the world. Fast forward to today, Amazon and the marketplaces of the world have really changed that. They've given small, startup brands the opportunity to put their product in front of consumers in a really unique way."
That's not to say that brick-and-mortar isn't part of the Jocko Fuel mix — the brand now has distribution at Wawa, Hannaford, military commissary chain DeCA and The Vitamin Shoppe, with "four to five additional commitments coming in the very near future," according to Masciantonio. But it all started with Amazon and the brand's DTC website, as it has for so many of the new brands catering to consumer demand and upending categories.
"I can tell you from working with the bigger brands, they're light years ahead on certain things just because they have the money, but they're light years behind in how quickly they're moving," he said. "That's why you see these disruptive brands. Think about razors: 10 years ago, P&G owned the razor market, then Dollar Shave Club and Harry's razors came in and just completely changed the game. These behemoth companies are getting market share eaten by companies that are literally run by a one-, four- or eight-person team."
'Fighting AI with AI'
Jocko Fuel is in fact currently an eight-person team, and as such technology is critical to the company's results. A key partner has been AI platform Tradeswell, a SaaS solution that unifies data from across marketplaces, surfaces insights for teams across the organization with demand forecasting and ASIN- or SKU-level P&L visibility, and then helps execute tasks like programmatic ad buys across platforms.
Advertising is now crucially important to success on Amazon, but managing the ins and outs of approving and running the right ads in the right places manually is a Herculean task. The Tradeswell platform removes the guesswork and many of the execution chores. For example, the platform ensures that Jocko Fuel doesn't continue advertising a product that has gone out of stock.
Automation is a vital necessity for success on Amazon-sized marketplaces, according to Masciantonio. "Walmart is run by people, Amazon is run by a machine," he explained. "You can't have a programmatic customer that you run with people. [Humans are] flawed — we sleep, we eat, we hang out with our loved ones. Amazon runs 365 days a year, 24 hours a day; it never stops. So that's why we need a system like Tradeswell that harmonizes with what Amazon is doing. Humans just can't move at the pace of Amazon."
"We like to think we're fighting AI with AI," added Julie Bernard, CMO at Tradeswell in an interview with Retail TouchPoints. "Our platform is helping reduce the complexity of the execution layer without sacrificing sophistication, so that the people can do the more value-added strategic work."
The Proof is in the Prime Day Results
"How I've looked at ecommerce businesses throughout the years was always based off ROAS, return on advertising spend," explained Masciantonio. "[But] if you think about that metric, it's flawed, because it doesn't account for net profit margin or profitability at the ASIN [Amazon Standard Identification Number] level. You can have a product with a 5:1 ROAS, but if that product has a negative net profit margin, who cares? You didn't make any money. Tradeswell allows you to make those [advertising] decisions down to that net profit margin level, on an ASIN basis. And it allows you to adjust that profit margin based on the goals that you're trying to achieve."
The brand does exactly that on Prime Day. For a new, smaller brand like Jocko Fuel, Prime Day is not only about making a lot of sales, it's also a prime (pun intended) opportunity to bring in new customers. "Profitable new customer acquisition is my goal every day, with the exception of Prime Day," said Masciantonio. "On Prime Day, my goal is just to drive new customer acquisition. I believe in the efficacy of my product, I believe in the taste of my product, so if I bring a new person in, then I believe they're going to stay with me, and I'll retain their lifetime value."
To achieve this aim, Jocko Fuel drops its net profit margin to $0 on Prime Day and ratchets up spend on programmatic search. As a result, the company gathered 10,000+ new customers and more than $500,000 in revenue. While the revenue figure would likely have been higher if Jocko Fuel maintained its traditional margins, maximizing revenue wasn't the goal.
This is of course a very different strategy than other days, when Masciantonio said his team typically sets a net profit margin to meet Jocko Fuel's financial targets and lets "the machine" bid to maximize demand. "At larger companies, cash flow is not in the conversation, but for us it's very, very important — that's what keeps the lights on," he explained. "[Tradeswell] allows us to manage our business at a profitability level and a cash flow level versus ROAS." Without these counterbalances, "ROAS doesn't take into account what is most important for a business like mine," he added.
Masciantonio is clearly a fan of tech solutions that help his small team do a very big job, but Tradeswell's Bernard knows that many executives are hesitant to implement advanced tools that take the control out of human hands — she used to be one of them.
"When I was on the buy side of all of these different technologies, I would often be worried about the black boxes; I didn't trust them," said Bernard, who has previously worked for retailers like Macy's and Saks Fifth Avenue. "But I have come full circle. If I were back on that buy side nowadays, I would say, 'Start to trust and embrace these amazing technology innovators who have put the thinking and the R&D behind the invention of new techniques to leverage advanced technology.' Instead of worrying about the advanced mathematics and statistics that go into these things, focus on the outcomes that you're trying to drive and assess technologies through that lens of, 'Am I achieving the desired effect in my business from a growth standpoint?' That's all you really need to know."