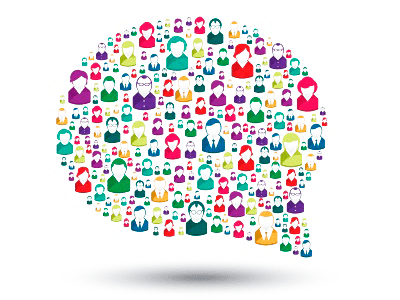 With a multitude of sales channels available, customers go into the purchasing process with high expectations. Retailers are taking note of this, with more of them switching their focus to the individual consumer to drive revenues and attract more buyers.
More than 80% of retailers report increasing their customer experience (CX) management spending for 2015, according to a report from SDL. In fact, one out of every three retailers is planning an increase of more than 10% from their current levels. Perhaps more notable was that none of the companies planned to decrease CX budgets in 2015.
SDL is a customer experience management solution provider with a heavy focus on language, enabling partner organizations to contact clients with the appropriate language translations.
"There's been studies around the average attention span of a person today, which is around eight seconds," said Howard Beader, VP of Product Marketing at SDL. "That's down from 12 seconds in 2000. If you think about breaking down that eight seconds, that first second of something that's going to capture your attention has to be in your language. Language becomes vital and it's not just about expanding into new markets, it's about understanding customers in your current markets as well."
Retailers Shifting To CX "As A Brand"
CX is becoming so important to retailers that 89% of them either strongly agree or agree that "customer experience is their brand."
"Up until the last year, this hasn't been the norm," Beader said in an interview with Retail TouchPoints. "Not everybody's there yet. The report recognizes that companies are starting to understand and put in place the technologies and solutions necessary to get them there. One of the stats I thought was interesting was that retail marketers are seeing customer experience and personalization as tools to help drive higher conversions and retention, but not yet seeing it as a tool for customer acquisition. That's an area we see as a bit of a disconnect today."
Instead of CX management, 54% of retailers emphasize their product offerings as the main tool to grow their audience, while 45% of retailers focus on content and social outreach. The report noted that it is still uncommon for retailers to have a budget dedicated primarily to CX, with most retailers setting investments across numerous budgets and line items in marketing and other departments.
Mobile continues to be a rising factor in effective commerce strategies and has continued as a priority for merchants, but it still has a long way to go before most retailers can leverage the technology effectively. While more than 50% of retail marketers say they have a stronger understanding of the mobile user experience, only 35% believe they can differentiate using mobile.
"There's a huge opportunity for organizations to move forward with mobile," Beader said. "Mobile, I believe, is very fertile from a customer experience standpoint. You can look at how companies like Uber and Airbnb have changed the game with their mobile solution. As retailers provide the phenomenal mobile contextual experience for their customers, this will continue to help drive further acquisition and conversion."
Almost all (97%) of the retail brands surveyed in the report cited CX technology integration as "important" or "essential" to their growth. Even though the overwhelming majority of retailers understand the pivotal nature of this integration, only 40% describe their relevant systems as integrated and cross-functional, revealing a gap between the industry as it stands today expectations for the future.
"All of the solutions that organizations acquire end up being smaller, 'best-of-breed' components that somebody needs to hardwire behind the scenes," Beader explained. "We've seen this in ERP, CRM, e-Commerce and now we're finally getting there from a marketing standpoint. Obviously, retailers have multiple components of a solution in place already, so very few are just going to swap out one for another. There has to be ways to help those customers start with a service or two that easily integrates with everything else and allows them to add on those pre-integrated capabilities as the customers require more integrated services."