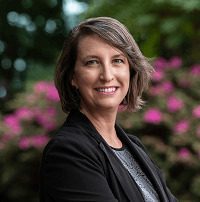 Non-essential retailers around the world have been devastated by COVID-19, with many experiencing everything from store closures to unprecedented drops in sales. To withstand the crisis, many retailers adopted new and innovative strategies to stay connected with shoppers and ring sales while their brick-and-mortar locations remained closed.
With retailers continuing to reopen their doors to the public, the question remains — what COVID-19-necessitated retailing strategies will make their way into go-forward plans, and which of those will be forgotten?
To fuel these predictions, and 'predictions' is the apt term considering it's still early days in retail's recovery, it is helpful to look to retail trends in China.
Since China is several months ahead of the rest of the world in both its pandemic outbreak and recovery, we have been paying close attention to how retailers in China responded during and after the crisis, how Chinese consumer behavior has changed since the pandemic, and how retailers are adapting to these new consumer habits.
Through these learnings, and through direct feedback from our retail customers in China, we can offer three predictions on trends we're seeing in China that we believe will also have an impact on our local retail landscape:
Contactless Commerce Appeals To Cautious Consumers
While everyone is looking forward to a time when they can move beyond the pandemic, they remain very cautious, especially in the early days of easing restrictions. They're feeling guarded and looking to minimise contact with strangers. This applies not just to consumers but to workers returning to retail stores as well. As a result, retailers are focused on removing unnecessary contact from the shopping journey. From payments to delivery, processes have been scrutinised to reduce the need to touch people, products and PIN pads. This demand for 'contactless' or reduced-contact experiences will continue long after the pandemic has passed.
We're hearing from our customers in China that several months after retail in the country has reopened, approximately 50% of their in-store transactions remain order-ahead via mobile.
So what can we learn from this? Retailers should expect that even consumers who have embraced store reopenings early on will also continue the online behaviors they learned during lockdown. There is no 'returning to normal'. Retailers need to make the necessary adjustments to store operations, fulfilment processes, payments and more, to respect shoppers' continued desire for contactless commerce.
Livestreaming Unlocks Massive Sales Potential
With the largest livestreaming market in the world, China has cracked the code on how to integrate entertainment and commerce. Livestreaming in China reached epic proportions of sales activity and success during the pandemic, buoyed by the fact that WeChat comes with a commerce-enabled platform that lets retailers unleash their store sales staff as affiliate or commission sellers.
Aptos customer Fast Fish had so much success with livestreaming during the lockdown period that it recently trained 80 internal employees to be professional online sales hosts. This fashion retailer, headquartered in Hangzhou, China, saw single-day revenue hit 6,900,000 Chinese Yuan (approximately $998,180 USD) during the lockdown while running a WeChat and livestreaming incentive. Since then, the retailer has seen an increase in online sales as it focuses more resources on livestreaming.
While social media platforms outside China aren't as sophisticated as WeChat yet, we can expect they will attempt to catch up, with Instagram showing the most promise.
With consumers likely to stay cautious about going to stores, putting store associates out on social media, selling locally and to their network of customers, is a powerful way to bring the store to customers.
Online Ordering – For Everything
Indications coming from consumer behavior in China show that consumers are continuing a hard shift towards buying online. While Chinese consumers in general are already far more inclined to use their mobile phones for all kinds of shopping, online ordering of groceries grew by triple digits during the lockdown, and it has stayed high as consumers hesitate to visit places where a lot of people could gather.
This behavior continues for non-essential retail in China as well. For some Aptos customers operating in China we have seen store traffic continue to be down, and much of the drop has been made up in online shopping. Even when consumers aren't buying online, they are visiting the web site to make sure what they want is in the store they're planning to go to, in order to avoid an unnecessary trip.
Online transparency into in-store inventory is going to be crucial to retailers' survival — in China and around the world.
A Catalyst for Change
COVID-19 will serve as a catalyst for change in retail. Retailers have the opportunity to cater to the new shopping behaviors that are emerging through the use of innovative strategies and technology.
Recovering from the COVID-19 crisis will look different for every retailer — especially because of the different regional impacts and technology available.
For some retailers, new strategies may include tapping into social selling features on networks like Instagram and Pinterest to better engage their customers. For other retailers, it could include accelerating the implementation of omnichannel capabilities so that customers can make and receive purchases on their own terms.
Regardless of the strategy chosen, there is no 'going back to normal'. There is only the new normal ahead. Retailers need to adapt their business models in line with anticipated changes in their customers' behavior. The retailers that do this will be the best positioned for recovery.
---
Nikki Baird is the VP of Retail Innovation at Aptos, a leading retail enterprise solution provider.