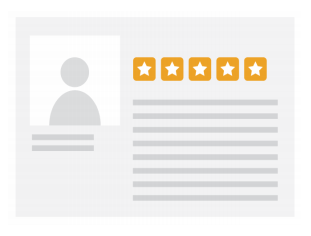 While every retailer and solution provider pushes for perfect ratings to illustrate the effectiveness of their products, these ideal ratings may not be optimal for sales after all. On a scale of one to five, the likelihood of purchase actually peaks for products with an overall average star rating between 4.2 and 4.5, according to research from Northwestern University.
Above 4.5, purchase likelihood actually drops as the rating approaches five stars. Five-star reviews actually are often considered "too good to be true" by the consumer. As counterintuitive as that logic may seem, negative reviews can have a positive impact because they help establish trust and authenticity with the consumer.
PowerReviews and Northwestern University's Spiegel Digital and Database Research Center recently partnered to better understand the influence of ratings and reviews and the role various review elements play on the probability of sales.
In compiling the report, titled: From Reviews to Revenue: How Star Ratings and Review Content Influence Purchase, the two organizations examine:
The relationship of average star rating and purchase probability;

The effect of average star rating on products at different price points within the same category; and

The interaction of length and number of reviews on sales.
Product reviews have more of an effect on higher-priced, high consideration items that carry more of a purchasing risk due to expense, safety implications or unfamiliarity with the product or brand.
Northwestern's research also indicated that the lengths of each review can have an impact on what is considered the "ideal" number of reviews. When individual reviews are shorter, it benefits the company to have more reviews as a whole. On the other hand, when reviews are longer and more detailed, the number of reviews has a less significant impact on the retailer.
In closing, the report recommended brands and retailers take four actions when it comes to the review process:
Embrace negative customer reviews;

Prioritize higher-priced items;

Consider sampling for new brands or products; and

Generate more reviews.
Click here to gain access to the report.