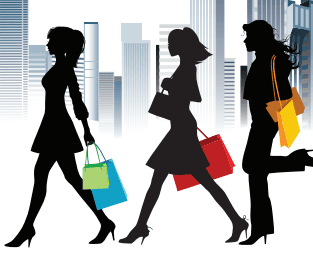 More than 90% of shoppers say price is the top reason they buy an item from a different retailer after visiting a store without making a purchase, according to research from Cognizant. As many as 55% of shoppers leave and go to another retailer's store if they feel the price of an item is too high.
When it comes to retailers that offer the lowest prices, there are still plenty of reasons consumers can be turned off from making a purchase. Almost half (48%) of shoppers say convenience is the top reason they will not shop at the lowest price retailer. Additionally, 32% of these shoppers prefer loyalty programs at other retailers, while 31% will shop at retailers with a better return policy.
Cognizant surveyed more than 5,000 U.S. shoppers for the 6th annual Shopper Experience Study. The study is intended to help retailers translate consumer opinions and trends into tangible insights that they can apply to create more valuable and rewarding shopping experiences.
As part of the survey, Cognizant analyzed five areas that it considered the keys to developing and maintaining a personal relationship with customers:
The digital experience;

The store experience;

Buy online, pickup in-store;

Loyalty; and

Privacy and security.
The store associate is gaining a greater role throughout the consumer experience, especially when it comes to price matching. While 21% of shoppers said the ability to match prices in a controlled way was a top priority in 2012, this number jumped to 44% in 2014. The fact is, consumers always want their options open.
In conclusion, the survey indicated that there were three ingredients for a personalized experience that would lead to more satisfied and loyal customers. The first recommendation is for retailers to include store associates in digital technology rollouts from the beginning, to ensure that new applications will work in stores.
On the subject of associates, the report indicated that retailers need to train associates on how to use today's tools so they can be empowered to make the proper decisions necessary to close sales. The final recommendation is for retailers to create a loyalty strategy that emphasizes personalization, requiring them to take the time to build relationships and invest in store associates.
Click here to access the Cognizant 2015 Shopper Experience Study.