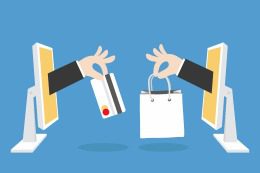 Despite a myriad of research studies pointing to the importance of personalization, the majority (74%) of online retailers still promote irrelevant items to shoppers via email, according to OrderDynamics research. Some retailers (33%) don't even sufficiently follow up with consumers after they sign up for the brand mailing list.
The report, titled: Customer Relationships: The Dating Game, compares retailing to dating, in that businesses have to convince consumers to "go out" with them to start and continue a business relationship. The study specifically measures the effectiveness of a "first date," or purchase, as well as the long-term relationships that can lead to additional purchases and increased order values. Opinion Matters conducted the study on behalf of OrderDynamics by surveying more than 60 retailers and 2,000 consumers.
"Our message to retailers is simple: Customer relationships are theirs to win or lose, and retailers must focus on these disconnects in their customers' experiences to succeed," said Kevin Sterneckert, CMO of OrderDynamics. "They must use data more intelligently and effectively in order to engage and win shoppers. Retailers must walk a fine line between romancing customers and over-approaching them to ensure that shopping is a seamless experience. If retailers disappoint shoppers, they risk losing not only the initial sale but the customer relationship as well."
Building customer satisfaction and loyalty hinges on a retailer's ability to create a seamless customer experience and keep customers in the know regarding their purchases. However, only 15% of retailers offer consumers end-to-end order tracking through their web site. This is a significantly lost opportunity, considering 56% of shoppers said they want to be able to track their order through the retailer they're buying from. To that end, the report recommends that retailers streamline their communication systems, arguing that complications with back-end systems should never impact the customer journey.
The report concluded that retailers looking to drive repeat purchases should focus on understanding their customers' purchasing behaviors. Additionally, the study suggested that retailers design a testing plan that will help them determine:
When to send follow-up emails;

When to recommend another product in different category; and

The most profitable time to offer incentives.
Click here to access the OrderDynamics study, titled: Customer Relationships: The Dating Game.