As the 2022 FIFA World Cup nears its conclusion, another battle is playing out in consumers' shopping baskets: Adidas and Nike are going head-to-head to capture merchandise sales for the quadrennial tournament.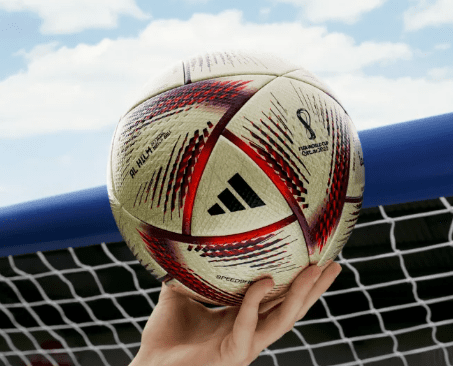 As the main sponsor of the event, Adidas would seem to have the advantage, but Nike is holding its own on the product pitch, according to data from Refinitiv. The Adidas logo appears on the game balls and much of the equipment used in the competition, and that exposure looks like it's benefiting the brand, with Adidas earnings expected to see a 61.4% jump this quarter. However, Nike has hada much higher sell-out rate than Adidas since the start of the World Cup — the brand sold out of 23% of its World Cup merchandise in the U.S. within two weeks, versus 11% at Adidas.
The assortments from both companies are fairly similar in size. Nike has 397 products listed in the National Teams section of its U.S. website from 15 soccer teams, although not all of them are playing in World Cup. Adidas has 380 products from 14 participating countries listed in the FIFA World Cup section of its U.S. site.
The top teams with products that are selling out in the U.S. are England, France, the Netherlands and Portugal, only one of which (France) is still left in the tournament, which is now down to four semi-finalists: Argentina, Croatia, France and Morocco.
Nike has a higher average price point than Adidas for its shirts and jerseys, which are the primary product category for the games, at $71 versus $46. Neither company has had to discount its World Cup merchandise much because of the tournament's popularity, but Adidas has been offering a bigger average discount of 9% in order to avoid inventory obsolescence. At the time of Refinitiv's analysis, 27% of the items in Adidas' FIFA assortment were marked down, while none of Nike's national team apparel was discounted.

And the Winner is…
Likely, Nike.
"Nike is selling out of World Cup merchandise faster and at a higher price point in the U.S. than Adidas," said Jharonne Martis, Director of Consumer Research at Refinitiv in a post about the study. "Nike's stock has also performed better, suggesting that perhaps it is going to score the winning retail goal."