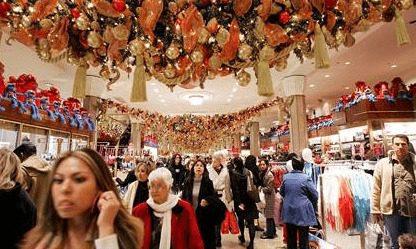 Total holiday sales in 2014 are expected to reach up to $986 billion, a 4.5% increase over the 2013 season, according to Deloitte.
With the holiday season rapidly approaching, retailers need to ensure they have a solid marketing plan in place for the most competitive time of year. Luckily, there's still plenty of time for organizations to tweak their digital marketing programs and maximize end-of-year revenue.
During a recent webinar, Stephen Dumas, Product Marketing Manager at Silverpop, an IBM Company, shared ideas and best practices to help retailers get the most out of their email marketing programs during the highly competitive holiday season.
Key takeaways and best practices from the session, titled: Last-Minute Holiday Marketing Tips, include:
Design emails to be mobile-friendly: During the 2013 holiday season, 21.9% of all site traffic derived from smartphones, while 13.2% came from tablets, according to the IBM Digital Analytics Benchmark. To ensure emails are aesthetically pleasing, even on the smallest of screens, retailers should convert their email templates to responsive design or other mobile-friendly formats, and then test messages accordingly.
Use content to drive engagement: Content is paramount to success in the new omnichannel era and allows retailers to share more detailed and memorable stories about their brands, according to Dumas. He recommended that retailers share what makes them unique and make holiday shopping easier with gift guides that share relevant information, such as free shipping thresholds and gift shipping deadlines.
Craft messages that drive store traffic and sales: Dedicate individual emails to local stores. For example, consider using messages to promote in-store events, flash sales and unique promotions. Most importantly, retailers should include information that can impact customer visits, such as extended holiday hours.
Although there are a variety of new channels and tactics to engage customers, email remains the hub of consumers' everyday lives. To stand out in a crowded inbox and boost bottom-line results, retailers must think strategically and creatively when it comes to email marketing.
Want to receive more email marketing tips and best practices to drive Q4 success? Access the on-demand webinar and download the complementary brief!