Not too long ago, the sale of secondhand goods was driven primarily by value: shoppers looking to avoid breaking the bank on big-ticket items or clothes the kids will just grow out of. Recently, however, something new has begun to drive massive growth in the used goods sector — consumers who are shopping based on their values, in addition to searching for value.
Both socially conscious shopping and the resale sector already were on the rise before COVID, but the pandemic gave a boost to both. In a recent survey from Coresight, 29% of respondents said environmental sustainability was more of a factor in their shopping choices now than before the pandemic.
This sharpened sense of social awareness converged with last year's economic downturn and product shortages to move the sale of pre-owned goods (or pre-loved, as those in resale like to call them) into the mainstream. Nearly half (48%) of Americans bought an item through resale in 2020, according to research from C2C resale marketplace OfferUp.
The growth of resale is being driven by a number of larger consumer trends and has far-reaching implications for the future of retail, including:
Consumers are increasingly acting with their wallet to reject the waste created by the modern economy and promote a more circular product lifecycle;
New technology has enabled this by making used goods more available to consumers than ever before;
At the same time, a values shift among younger consumers has lifted the stigma of buying used;
Brands entering the space are seeing positive bottom line impact through the acquisition of new customers and increased brand equity; and
The rise of resale is forcing brands to reconsider product design as the lifecycle of items is extended.
'The Fastest-Growing Channel in Retail'
"Put value together with something that actually addresses your values and you have an incredible overlap," said Andy Ruben, Founder and CEO of Trove, which manages resale programs for brands such as Patagonia, Levi's and Eileen Fisher. "[Resale] is the fastest-growing channel in retail for that reason."
Much of the growth in resale, also referred to as "recommerce," is driven by fashion at the moment, although other categories such as electronics, homewares and furniture also are making huge gains. Research from fashion resale marketplace ThredUP and GlobalData found that the fashion market for secondhand goods (which includes resale as well as traditional thrift and donations) accounted for $28 billion in sales in 2019; it's projected to grow to $64 billion by 2024. Coresight expects fashion resale to grow at twice the rate of the total U.S. fashion market this year alone.
These projections are backed up by the hundreds of millions in venture capital that poured into resale last year: OfferUp (which also acquired the resale platform Letgo), Goat and StockX all received huge influxes of funding, punctuated by the high-profile IPOs of Poshmark and ThredUP earlier this year. The two marketplaces are now valued at $3 billion and $1.7 billion respectively, and fellow marketplace StockX is widely expected to follow suit by going public soon.
Many brands and retailers also are launching their own in-house resale and rental services, and according to Ruben this will soon become a business imperative.
"The third parties like ThredUP and The RealReal have really credentialized the space, but every brand that's a serious brand will have their own recommerce program in the next five-plus years," he said. "Anything else would be like saying brands don't have to think about ecommerce either. A brand that is not thinking about these things will just be rendered less competitive."
A Post-Industrial Revolution: Moving from Linear to Circular
So why is this happening, and why now? The answer starts with the Industrial Revolution.
"Since World War II, the thrust from modern retail has been access to quality products," said Ruben, who also oversaw global ecommerce strategy at Walmart and was the company's first Chief Sustainability Officer before founding Trove. "Modern retail has done so much to create value in the world — we have our closets filled. The next 'S' curve that we're seeing the beginning of now, though, is around the idea that good retail isn't just about producing and distributing items."
While all these modern products have vastly improved quality of life, they also create massive amounts of waste. The Ellen MacArthur Foundation estimates that the equivalent of one garbage truck full of textiles is landfilled or burned every second. It is this facet of the modern economy that consumers have begun to reject.
Enter the concept of a circular economy, where instead of being disposed of, products are reused or reinvented. Other industries have already made huge leaps in this direction. Think about ride- and home-sharing, or streaming music — there's no doubt that fewer plastic CDs are being sent to landfills these days. While this kind of transformation is tougher for products that can't be digitized, the concept of a "sharing economy" for items like apparel and furniture is taking hold alongside that of recommerce, all of which feeds into the push toward circularity.
"The same as we can make better utilization of a car that sits idle 92% of its life, we can get more utilization out of a used Levi's shirt," said Ruben. "Many of these things are produced with a lot of quality, and we have the models to get them into the closet the first time, but we just don't have the models to move them around."
That model is emerging thanks to new technology and platforms that enable the movement of goods in non-linear patterns, which wasn't previously possible at scale.
"Technology has made it easier to put buyer and seller together and drive demographic-specific segmentations, which allows sites like Depop, Tradesy and Rebag to identify niche groups of both purchasers and sellers," said Chris Ventry, VP in the Consumer and Retail practice at SSA & Company in an interview with Retail TouchPoints.
The Cool Factor
Along with the increased availability of used goods has been a marked shift in consumer sentiment. "There's a generation that only bought used because they had to, and there's a Next Gen customer that's buying used because it's cool," said Ruben.
For Gen Z and Millennials, the stigma that used to surround used goods (at least those that didn't qualify as "vintage" or "rare") has been replaced by qualities that carry new social clout: "environmentally responsible," "sustainable," "unique" and "bargain," to name a few. ("Vintage" and "rare" still hold weight, too.)
As Manish Chandra, CEO and Co-founder of Poshmark put it in an interview with Retail TouchPoints: "Secondhand is the new new."
"[For younger consumers] there's more social credential in having a reused product than in having a new product," said Niall Murphy, CEO & Co-founder of Evrythng, which creates tools that allow brands to track the lifecycle of products. "That's an important value system shift. It's also a very important challenge to brands as to how they repackage their relationship with the consumer."
Playing into this is the fact that younger consumers are more connected and aware of one another than perhaps any other previous generation via the power of social media. "Younger consumers are certainly more idealistic, that's a typical generational thing, but today everyone is far more socially connected, so the ability to spread that awareness is more powerful today than it's ever been before," said Marcus Shen, COO of B2B resale marketplace B-Stock in an interview with Retail TouchPoints.
Chandra also pointed out that variety plays a key role in consumers' growing interest in secondhand apparel, describing it as the craving for a "revolving closet."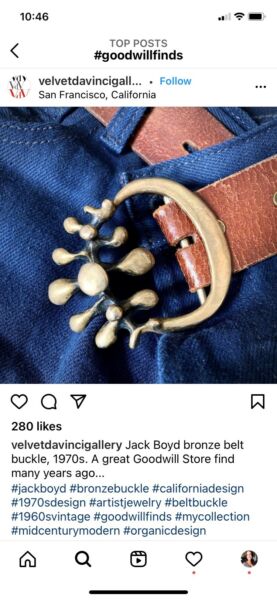 "It's the thrill of the hunt," said Ruben. "Retail has become fairly sterile. You pull an item off the shelf and there are 100,000 right behind it. Finding something that feels like a 'find' is part of the draw."
Legacy secondhand retailer Goodwill can attest to that. The 120-year-old chain has seen its popularity rise along with that of the resale sector, and it now finds itself playing a new role as a hunting ground for social influencers (#goodwillfinds) and online sellers, according to Brian Itzkowitz, Chief Membership Advancement Officer at Goodwill Industries International in an interview with Retail TouchPoints.
"We've seen shopping at Goodwill stores steadily growing more popular, and many people now share their Goodwill finds on social media channels," he said. "There are also entrepreneurs or people with side hustles who support themselves by selling their Goodwill finds. It's a win-win for shoppers, donors, job seekers and career advances in our communities."
The Business Case for Recommerce
While shifts in consumer sentiment and tech advances might be drivers, the success of the resale model ultimately goes back to more familiar capitalistic tendencies — simply put, recommerce is good for the bottom lines of both consumers and brands.
This might seem counterintuitive — if consumers are buying more used products, then correspondingly, they're buying fewer new ones, which presumably is not good for business. But it turns out it's not that straightforward.
For one thing, in many cases recommerce buyers are often net new customers, according to Ruben: "We see very very little cannibalization, if any at all. For the brands we work with, 65% of the customers who buy used have never bought from the brand."
"For brands or retailers, if done well, this can expand their customer base," added Shen. "If these are good products, then they will be good products if they're brand-new or if they're slightly used. It's a great customer acquisition opportunity."
It can also be a purchase motivator for current customers, according to Ventry: "It actually supports the initial purchase usage when a customer realizes they can sell it back at a future date."
Both of these factors — the ability to reach new customers and drive new purchases from current ones — mean that resale can actually serve as an overall growth driver. Some retailers are doubling down on this by leveraging the dynamics between their resale and core businesses to increase conversion. REI, for example. will try to bring back shoppers who have abandoned carts by actively sending them listings for used versions of the item they were researching.
The recommerce sector also has opened up new solutions to perennial problems like returns and slow-moving goods. The sellers on B-Stock, for example, are retailers and brands looking to offload unsold or returned merchandise, and the buyers are typically entrepreneurs who turn around and resell that inventory on consumer-facing marketplaces, according to Shen.
Rethinking Product Design and Seasonality
While the opportunity is clear for higher-end brands and retailers, the rise of resale may force those on the lower end of the cost-quality spectrum to rethink their model completely. Fast fashion brands and retailers (and those at similar tiers in other categories) are staring down the eventual demise of the very consumer preferences that led to their rise.
Indeed, a shift is underway toward higher-quality, more durable products, especially as rental and resale programs remove, or at least lower, the cost barrier. This shift has the potential to dramatically impact not just how products are sold, but how they're made.
"If you are designing clothes that are meant to be passed on and worn by a couple of different consumers, that's a different design than something that's meant to have a shelf life," said Alex Fitzgerald, principal in the consumer practice of Kearney. "It touches every single element along the value chain."
Retailers also will have to reevaluate their inventory models to make room for recommerce, according to Ventry. This means considering the size and assortment of initial orders in order to leave space for product that comes back for resale, and making plans for handling merchandise that is returned out of season.
The Recommerce Flywheel
While resale is still in its infancy, it's becoming clear that it's not something brands can ignore or leave solely to third-party operators.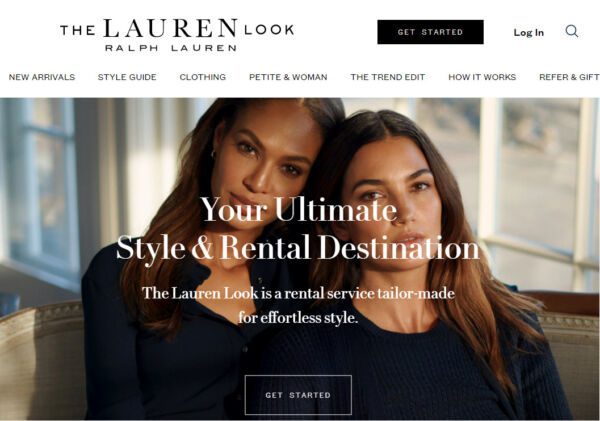 "Brands need to move to own this for themselves," said Ruben.
Many already have taken this step by launching their own resale programs — either in-house or with white label partners like Trove — or by partnering with resale marketplaces as Stella McCartney and Gucci have done with the RealReal. And that's not to mention brands like Ralph Lauren, Ann Taylor and URBN Group (Urban Outfitters, Anthropologie) that have launched rental services in recent years.
In this regard, Goodwill has been ahead of the curve. The non-profit launched its ecommerce auction platform ShopGoodwill.com 22 years ago in 1999 and the site hit $1 billion in sales in February 2021, half of which was earned in the last three years.
Which leads to the ultimate question: Yes, resale has seen huge growth in recent years, but will it continue? Most experts tend to agree there's still plenty of runway for this sector and a healthy consumer appetite to fuel its momentum.
"When customers get more for their money, those things tend to work," said Ruben. "The more brands that do this, the more customers expect it — there's a flywheel there because the incentives exist at a customer level and a retail brand level for the right retailers and brands."