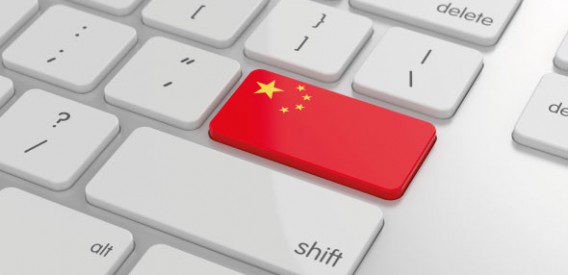 The trends in the Chinese e-Commerce market represent a huge opportunity for U.S. retailers. U.S. shoppers' desire for goods from abroad is growing significantly, and one-quarter of China's 1.3 billion people are expected to be shopping on foreign-based web sites, either directly or through third parties, in less than four years. In fact, the motivation for U.S. retailers to join China's e-Commerce market is more than promising: Forrester predicts total revenue will climb to $1.1 trillion in 2020.
If you need a clear indicator of just how quickly and powerfully the Chinese e-Commerce market has matured, look no further than the unofficial shopping day known as Singles Day. In just 24 hours in 2016, sales for the November 11 event reached $17.8 billion, a 24% increase over the $14.3 billion total for 2015. To put that in perspective, the Singles Day total sales volume was nearly three times more than the $6 million estimate for Black Friday and Cyber Monday combined in 2016.
Need more perspective? Singles Day brought in more than Brazil's total projected e-Commerce sales for all of 2016. Naturally, it behooves any U.S. retailer to try and tap into Singles Day 2017, but there are lessons that can be applied right now and throughout the year.
In fact, with Walmart's recent partnership with JD.com to take on Alibaba directly and Macy's decision to step up its China e-Commerce offerings through a deal with Alibaba, the question for U.S. retailers isn't if they should jump into the China market, but when and with whom. But before jumping in, retailers should consider the following:
Marketplaces are dominating online retail;
Many consumers have one e-Commerce account and the same checkout UI;
Authenticity is key;
The customer journey within each culture is different;
Mobile is the preferred shopping channel;
Social media is gaining ground; and
Additional holidays provide new revenue opportunities.
1. Marketplaces Dominate Chinese E-Commerce
As much as 90% of Chinese e-Commerce sales are completed through marketplaces, according to Nielsen. To be more specific, more than 75% of China's e-Commerce is transacted through Alibaba, which includes Tmall and sister site Taobao. (By way of comparison, Amazon held an estimated 26% share of the U.S. e-Commerce market in 2015). Very few retailers hold a dominant position in the region, or even come close to competing with the web-only giants. Other Chinese e-Commerce players include:
Jingdong: Alibaba's biggest competitor, referred to as JD.com.
Tencent: Growing in power thanks to its WeChat messaging app, which is immensely popular among Chinese youth. Recently, Tencent and JD.com formed a strategic partnership to enable Jingdong customers to purchase through the WeChat payment platform.
Suning: A brick-and-mortar consumer electronics retailer that is now online and expanding into other categories.
Yihaodian: An online grocery store that sells everything from baby products to consumer electronics.
Amazon China: 62% of e-Retailers in China sell goods on marketplaces operated by Amazon.com Inc.
2. The Chinese UX Is Different
E-Commerce in China is far more centralized than in other parts of the world. In the U.S., retailers large and small operate their e-Commerce sites independently, meaning consumers have multiple accounts, logins, passwords and checkout procedures. In China, most retailers operate storefronts on Alibaba's tmall.com, so consumers have one account and the same checkout UI for buying from thousands of different retailers.
If a retailer does decide to go it alone in China, the digital user experience is a complex issue. Retailers should build e-Commerce sites that make the buying experience easy and the brand connection obvious. In fact, many Chinese B2C sites have embraced the Amazon-style model of selling goods to buyers, a contrast to Alibaba's role as a middleman between buyers and sellers. Whichever path a retailer decides to take, UX simplicity is essential.
"A successful e-Commerce site delivers a user experience that feels effortless, from a brand that understands its shoppers," said Sam Cinquegrani, CEO and Founder of ObjectWave in an interview with Retail TouchPoints.
3. Retailers Must Be Seen As Authentic And Know The Language
For brands looking to establish an online presence in China, search mechanisms are not simply a matter of aligning with Google, which is virtually unknown there. Retailers must learn how to influence search using regional engines such as Baidu and Qihoo360. To start, businesses should effectively identify the ways consumers currently find them online, and how that translates into not only Chinese languages but also search terms.
"Many consumers in China do not search the same way we do in the West," said Stuart Fuller, Director of Commercial Operations at NetNames in an interview with Retail TouchPoints. "For instance, we may search for 'cheap Nike shoes,' but within Chinese online markets that search term won't exist, and thus the use of keyword-rich domain names will be very different. In China, numbers figure prominently in domain name registrations. Brand owners will need to learn how to best use numbers to best represent themselves."
The use of internationalized domain names (IDNs) also is very important, but should be fully expressed in the user's language. Brands must understand, first, how their keywords translate into Chinese, and second, how they are then represented in Chinese text.
"Retailers need to be consistent, ensuring that external search terms are aligned with how the products appear in Chinese marketplace listings," Fuller added. "When retailers list items for sale online, they must make it very clear that they are genuine branded products — perhaps even offer an authentication mechanism."
Counterfeiting still is a major problem for e-Commerce, but measures to stop it (or at least slow it down) are in place. In February 2016 Alibaba punished 220,000 sellers for creating fake orders, including closing 6,000 stores and deleting sales records for 390,000 products for which there were suspect orders.
4. Understand The Customer Journey Within Each Culture
Retailers should tailor their digital strategy to China's shifting consumer preferences while taking practical business needs into account. China continues to have distinct regional differences, which makes e-Commerce a challenge.
"Consumers in Tier 1 cities are doing far more luxury shopping," said Hana Ben-Shabat, Partner, Americas for A.T. Kearney in an interview with Retail TouchPoints. "They're buying more big-ticket items such as cars — and are developing brand loyalty much more than shoppers in the Tier 4 cities, where shoppers have less disposable income."
Also of note, and incredibly important to Chinese consumers, is a fact of life that U.S. retailers tend not to think about: "There is much more online censorship in China than we experience in the West," said Fuller. "Retailers and brand owners need to ensure, ahead of time, that keywords they use are not considered offensive, and/or are not blocked by the Chinese government."
5. Mobile Is The Preferred Channel
China is still the world's largest smartphone market. The region accounts for approximately 30% of the global smartphone market, and the number of Chinese smartphone users is expected to increase from 526.8 million to 640 million in 2018, according to eMarketer.
Chinese shoppers are using their gadgets to snap up a wide array of goods and services. Nearly half of all China's 2015 e-Commerce sales, totaling $505.7 billion, are completed using mobile devices, versus roughly one-quarter in the U.S., according to eMarketer. By 2019, China's mobile sales will account for 71% of e-Commerce sales.
In fact, mobile devices accounted for 82% of Singles Day transactions ($14.6 billion), up from 68% in 2015. It's no secret that mobile is becoming the preferred purchase channel: More than 65% of Chinese consumers shop online via their mobile at least once a month, versus 22% of U.S. shoppers, according to the PwC February 2016 report, titled: Total Retail: They Say They Want A Revolution.
6. Social Media Is Gaining Ground
Social media may hold the key to the future of e-Commerce in China. WeChat, a messaging tool similar to Facebook — which is banned in China — is the preferred outlet of Chinese youth and now has its own payment system. WeChat allows users to get product recommendations from peers, then purchase those products directly from the site.
"Online reviews heavily influence customers' purchasing decisions," said Ben-Shabat. "For example, 40% of online shoppers in China want instant 'buy or don't buy' advice and reviews; a much higher rate than in other countries. Online retailers, notably Taobao, have review systems for users; dianping.com has become a popular online review site for Chinese consumers."
7. U.S. Retailers Can Profit From New (To You) Holidays
Yes, Singles Day is huge, but it's not the only day that moves the Chinese e-Commerce needle. Here are other major Chinese shopping events:
Double 12: Held on December 12, this Alibaba-invented event focuses on small- and mid-size retailers. This event is considered China's Cyber Monday.
Children's Day: Celebrated on June 1, this is a great opportunity to sell toys and apparel.
Autumn Moon Festival: This annual event held in mid-September dates back 1,000 years and spurs small gift sales.
Chinese New Year: Observed in late January or early February; widely considered the biggest holiday in China and often referred to as the Spring Festival. In terms of sales and commerce, this is as big as Christmas.
Christmas: While not as big as it is in the U.S., it is still considered a good day for deals.
First China, Then The World…
If you're not ready for China, or feel you've conquered it, it is certainly worthwhile to explore and plan for other international e-Commerce markets. Here is a peek at projected e-Commerce revenue for 2020 around the world:
Time To Dive In
The lure of Chinese e-Commerce is great, and though there are major hurdles to clear, the promise of tapping into a trillion-dollar economy is reason enough for any U.S. retailer that has the desire and resources to join in. It is essential to bring together all you can from the collective knowledge of competitors, customers, friends, industry players, vendors and anyone else with significant experience selling in China. Understanding the consumers you are trying to reach is the first step in getting into this promising market. Whether you tough it out on a self-created path or participate in an existing marketplace, it is most certainly an opportune time to dive in.