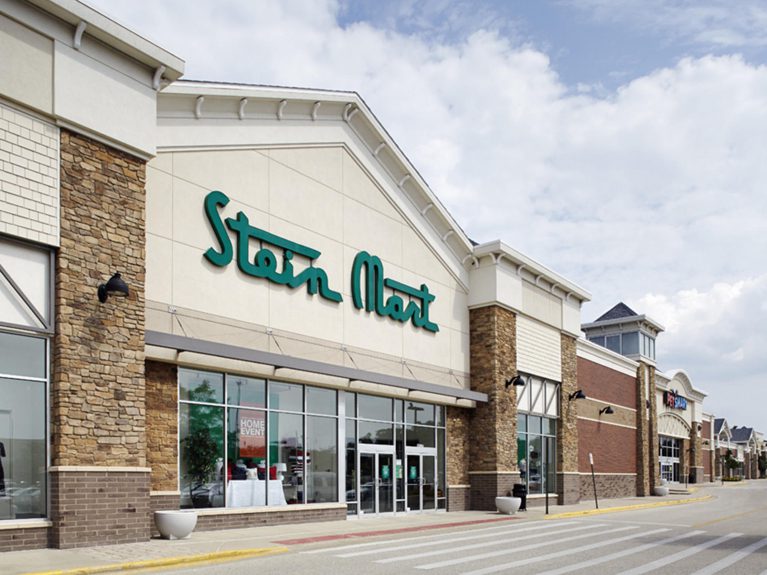 National fashion retailer Stein Mart wanted to improve its overall omnichannel retailing strategy across its web site. With growing tablet and mobile phone traffic, Stein Mart sought a responsive site with simplified checkout processes. The retailer also wanted to highlight additional visual merchandising capabilities, to better represent its evolving assortments in apparel, accessories and home goods.
After reviewing a number of solutions, the company selected the Kibo e-Commerce platform. Stein Mart launched the site in June 2016 and now has a feature-rich and responsive destination that allows shoppers to have the same experience across all of its touch points, giving customers a more personalized shopping experience overall.
New features on Stein Mart's redeveloped web site include:
Expanded visual merchandising capabilities for all categories;
Responsive design to accommodate differentscreen sizes and orientation on various devices;
Optimized SEO for improved organic search;
Easier navigation for searching and shopping;
Simplified, one-page checkout; and
Customer ratings and reviews.
"E-Commerce is a significant sales-growth opportunity for us, driving brand awareness and traffic to our stores," said Dawn Robertson, CEO of Stein Mart. "In looking for a new business partner, we wanted an agile platform that would be the foundation for our current and future omnichannel business needs. Our online sales increased by 70% in 2015 and we expect to continue that trend with the launch of our smart, responsive web site. Kibo's cloud-based e-Commerce solution allows us to scale and evolve our omnichannel business, while also giving our customers an easier path-to-purchase."
The Path To A New Provider
The path to Stein Mart's move to a new platform was sparked by its previous provider's decision to move to the back end.
"We were looking for a new 'front end' platform partner when Radial (formerly eBay Enterprise/GSI Commerce) decided to move away from this part of the business to focus on the back end," said Sara Meza, Director of e-Commerce, Stein Mart, in an interview with Retail TouchPoints. "Radial has been a good partner with us on the 'back end technology' and continues to lead our order management, fulfillment, customer service and drop ship services."
With that, the search was on, beginning with an extensive checklist of requirements for the new e-Commerce site. Stein Mart used an RFP process, viewing demonstrations of platforms that best matched its needs. Kibo offered a flexible, cloud-based platform that met both Stein Mart's current and future needs. The best part? The project took only six months to implement from establishing Stein Mart's requirements to its June launch.
"Not only is Kibo a good fit culturally, but our omnichannel road map is in line with the capabilities that Kibo offers now and will be enhancing in the future," Meza said. "We have already started seeing improved sales, conversions and customer service since launching on the e-Commerce platform."
Stein Mart currently operates 283 stores across 31 states and has plans to expand over the next year. As for any retailers looking to focus on their e-Commerce efforts, Stein Mart offers the following advice:
"Finding a partner that best suits your growing business and stays current in this fast-paced industry is key," Menza explained. "Having a solid set of requirements up front to discuss with your platform partner and developing the detailed requirements together is important."
For Stein Mart and its customers, the future is here.