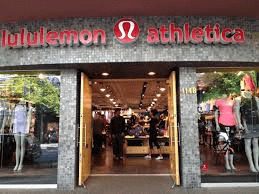 In an effort to "amplify the authentic relationship" between the lululemon brand and its customers, the fitness apparel retailer is working to unlock data silos in order to stitch together a 360-degree view of shoppers, said Gregory Themelis, Director of CRM and Guest Insights for lululemon athletica, in an exclusive interview with Retail TouchPoints.
But an important distinction for lululemon is to be "informed" by the data, not "driven," noted Themelis. "Our objectives are built around engagement and understanding our guests." To that end, lululemon created a new "Digital" division in June 2015, led by Miguel Almeida, Executive Vice President, Digital.
Following the implementation of AgilOne Customer Data and Engagement Hub, lululemon has improved its customer engagement strategies in two key ways, according to Themelis:
Level Of Personalization: "We now have the insights that allow us to create appropriate and authentic messaging,"; and
Seamless Cross-Channel Marketing: "We are now telling the same story across all channels."
Lululemon is now able to "personalize on a bigger scale," explained Omer Artun, CEO and Founder, AgilOne. Prior to implementing AgilOne, the retailer was personalizing based on less than 30 elements of data. Today the brand is accessing up to 500 elements, allowing lululemon to develop more authentic relationships with its customers.
Lululemon is dedicated to reaching customers on three levels: Transactional, Sweat and Engagement, explained Themelis. "We don't define loyalty by transaction [alone]," he explained.
Heading into the 2016 holiday season, with help from AgilOne, lululemon is anticipating significant improvements over previous years. "What will be different for this holiday season?," asked Themelis, "Where do I begin? I could talk about that all day."
For the upcoming holiday season and beyond, lululemon is able to personalize both at an individual customer level and based on persona segments, explained Themelis. With the ability to pull up a customer record with one click and track individual browsing, the retailer can send out personalized emails and social communications, and invite individuals to more relevant local events.
Based in Vancouver, B.C., Canada, lululemon athletica was founded in 1998 and currently operates more than 350 stores and an e-Commerce site.
To help improve its ongoing customer engagement strategy, lululemon will tap into new features of the recently updated AgilOne Customer Data and Engagement Hub, launched in late September 2016. This new release "provides enterprise consumer marketers the power to integrate customer data across digital, physical, and mobile channels, deliver customer analytics with predictive insights and 360-degree profiles, and engage customers at every touch point in order to maximize lifetime value," reported AgilOne in a statement.
"Our new release brings together the power of customer data in a highly configurable, highly performant manner with real-time data ingestion support," added Artun.