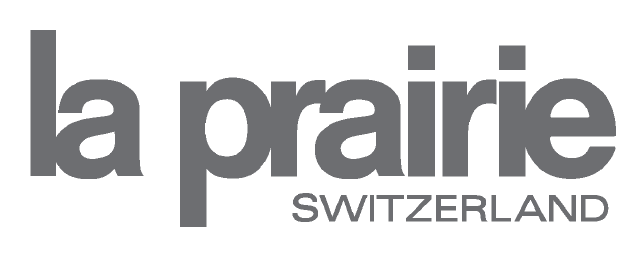 Quality products and a luxurious, memorable customer experience have been part of a winning formula for Swiss beauty brand la prairie.
For more than 35 years, la prairie has developed skincare, fragrance and color products that combine purity, scientific technologies and ingredients that hone in on Swiss wholesomeness, effectiveness and efficiency. With a retail presence that spans across 90 countries, la prairie products are available in more than 4,655 locations, including department stores, perfumeries, travel retail stores and the brand's own beauty spas.
To scale this growth in the digital world, la prairie has implemented the Demandware Commerce platform, which will become the brand's backbone for global e-Commerce operations. Recently, the brand launched three sites to reach audiences in the U.S., UK and Australia. By the end of 2016, la prairie plans to launch eight additional e-Commerce sites.
Since unveiling the new sites, la prairie has seen strong engagement, as well as a boost in web site visits and average time spent per visit. E-Commerce revenue also has seen steady growth.
"The e-Commerce channel of business is a key branding mechanism and a powerful tool for us," said Renee Tavoularis, VP of Global e-Commerce and Digital Marketing for la prairie. "It is not just about selling products, but it's a place where we create luxurious, immersive, compelling brand experiences for our customers, turning them into la prairie loyalists."
The Demandware cloud-based platform arms la prairie with the operational efficiency to "provide excellence and consistency in digital wherever she [our customers] encounters us on her travels around the globe," Tavoularis noted. Because la prairie's target consumer is always connected, searching, shopping and sharing, "the notion of the customer journey is no longer a linear path, and the lines of offline and online are more and more blurred."
As a result, Tavoularis explained that la prairie looks to "engage our customers at any and all touch points — online and offline — via unified brand experiences through an integration of commerce, content and community."
For the new international e-Commerce sites, la prairie wanted to create "an esthetically beautiful and elegant site that is well-designed, informative and easy to shop from, offering visitors unparalleled customer service," Tavoularis shared.
Introduced in February 2014, the new site design was completely reengineered and presented on 21 different country sites and in 18 different languages. More than 48,000 pages of content were included to capture the brand's "luxurious high-touch service and in-store experience in a convenient, digital platform," Tavoularis said. "This re-launch marks a significant step our plans for omnichannel expansion, ensuring a connection with the consumer no matter where they are or what device they are using to explore the brand."
In addition to publishing multimedia photographs, illustrations and videos to create a more sensory experience, the new e-Commerce design empowers visitors to find solutions for their specific skincare concerns, access their favorite collections and browse products based on ingredients or key benefits. A Skincare Advisor tool also enhances the shopping experience by encouraging customers to spend more time researching collections and specific skincare products.
Expanding On A Digital Vision
With the implementation of Demandware, la prairie is on a path to execute its Vision 2016 Global e-Commerce and Digital Strategic Directives, which includes a new site that creates a seamless experience across desktops, tablets and smartphones, Tavoularis explained. In addition, la pairie is focusing on further expanding its e-Commerce presence and boosting overall revenue.
Most importantly, la prairie is striving to "set and maintain global standards, while allowing for local adaptations to ensure branding purity, which is so crucial for our esteemed brand," Tavoularis said. "Our partnership with Demandware enables us to meet our customers' expectations and ensure our signature la prairie high-touch service is upheld each step of the way."
Demandware touts multiple features and capabilities that align with la prairie's global vision. With the platform, la prairie can: Manage global operations and create highly local experiences; execute merchandising and marketing quickly and efficiently; and develop differentiated experiences in a fast, scalable and agile way.
As part of its omnichannel goals, la prairie is collecting more detailed data on customers, which will help create a "more complete, consolidated view of the customer, and integrate online and offline behaviors into one single view of the customer," Tavoularis explained. "With this single view, we will be able to target and engage customers across all channels, geographic locations and devices to deliver a highly personalized and contextually relevant luxury experience; the ultimate la prairie experience."
The Demandware platform will help facilitate the data collection process, allowing la prairie to capture purchase history and related pricing and promotions, behavioral preferences, demographics, social interactions, user-generated content and more.