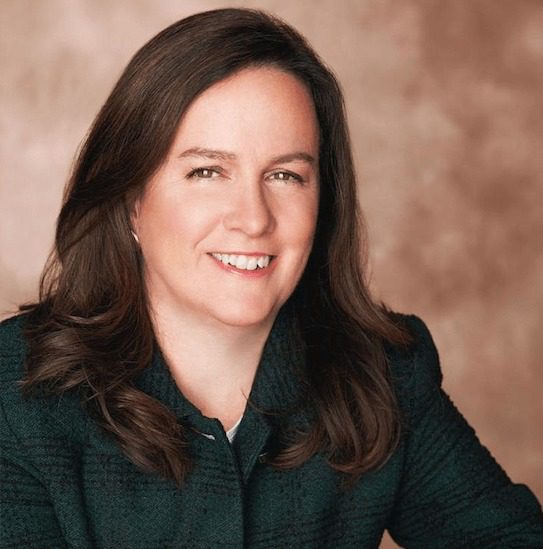 In this exclusive interview, Janet Schalk, EVP and CIO of Kohl's, shares insights into the retailer's latest technology implementations related to an overall omnichannel focus.
"We've been on a journey to make sure we're doing what we can to be relevant," Schalk told Retail TouchPoints. "Our goal is to have the customer experience be easy regardless of the channel. We are investing heavily in technology. We have invested more than $1 billion over the past three years and we will continue the pace."
Retail TouchPoints (RTP): How do you use an assessment of the competition when planning Kohl's retail strategies?
Schalk: We are always looking at what resonates with our customers. We wouldn't want to alienate any shopper groups. For example, my mother might be disenfranchised if we focused on just digital. But my nieces access most of their shopping experiences via their phones. That said, we are a very promotional retailer focused on pricing nimbleness and transparency…and it is easier to get that point across digitally. For example, our new loyalty program, which rolled out nationwide this past fall, called 'Yes2You Rewards,' is linked inextricably with the mobile experience. We want to make sure it's easy for our shoppers to take advantage of the fact that they are part of a loyalty program.
RTP: Can you share some learnings from your loyalty program test?
Schalk: We didn't want it to be a lookalike program where you just buy stuff and get points. We wanted to amp it up, so we tested a lot of different tactics. Additionally, we wanted to focus on what is important to our customers. For example, giving back is important to some, so they are able to donate to charities through the loyalty program. There will be a lot more components added to the loyalty program throughout 2015.
RTP: How are you incorporating localization into customer-based initiatives?
Schalk: One of our most important initiatives is around localization — making sure our stores are relevant to local customers. One way is through product assortment: There are differences in assortment based on climate, lifestyle in broad terms and in some cases, team sports. But that's pretty basic; we are doing a lot of work to understand our customers more deeply, so there will be many more initiatives coming over the next few years.
Endless aisle capabilities also are important when it comes to localization. We want to make sure our customers understand our endless aisle capabilities. For example, stores may not carry a wide assortment of baby gear beyond apparel, such as car seats, cribs and strollers, but we have a much wider assortment available online. Our shoppers can purchase those items via kiosks while they are in the store. We are working to make this capability more evident to in-store shoppers.
RTP: What types of technology implementations have you been focusing on?
Schalk: We have spent time putting a lot of foundational systems in place in order to have access to near real-time inventory information across channels, including Oracle Retail Merchandise Operations Management. With these new solutions in place, we have been able to roll out buy online/pick up in stores in 100 stores this past fall, and we've seen encouraging early results. We are planning to roll it out across the chain in spring 2015. We also are experimenting with same-day delivery through pilots in several markets. We have being doing ship from store since 2013 and carpeted the company with that ability this past year. We will continue to test to see what will work with our customers.
One of the biggest shifts we've made at Kohl's over last three or four years is speed of delivery for new solutions. One way to achieve this goal is to stay as streamlined as we possibly can, where appropriate. With the recent Oracle solutions, we have been able to complete implementations in less than a year; really we shoot for nine months or less.
We're also testing beacons in 22 stores right now. We will continue to test and learn and figure out what's relevant. For any new strategy to work, you must have the right content in the right place.
RTP: What changes are you working on to update payment offerings?
Schalk: To us two imperatives are security around payments and ease for the customer. Security remains a huge focus for us — because there have been so many breaches lately.
Regarding payment options, we believe the customers will vote on what they want. We are part of MCX and we are looking at other mobile payment options — Apple Pay, for example. We completed our hardware rollout on pin pads for NFC last fall. We were already on the journey in 2013. This year we're completing the implementation and software of the EMV programs.
RTP: Are your store associates armed with mobile devices?
Schalk: For the most part, we are still using mobile primarily for back office functions. But in some stores, we are testing handheld devices for associates for assisted selling; and we are using tablets in the beauty department to show expanded assortment. For Valentine's Day, we gave the jewelry associates tablets in certain stores. The idea there was to make sure the associates could easily be trained and up-to-date on product availability. We want to make it easier to close the sale in the store if we don't have the size available.
RTP: How have roles in your company changed to reflect the new omnichannel initiatives?
Schalk: We have a Chief Customer Officer who owns marketing and e-Commerce from the business side. On the technology side, I have a counterpart who manages front end systems from the customer side. We also hired a new EVP of Marketing last spring who is driving personalization and loyalty initiatives.
We are now a team 'sharing a brain.' Two years ago never would have heard someone from marketing say that. With such a strong focus on personalization and loyalty, we are really leveraging the data we have about customers and product — and bringing in data we have on customers from other sources.
We are now made up of communities sharing best practices, not competing with overlapping tools. One of the things we feel strongly about is that you can't have eight versions of the data. In many ways our goal to make sure we are helping different business groups instead of going in different directions.