As many direct-to-consumer brands are learning, there is no one-size-fits-all strategy for growth. After all, there are so many channels and touch points available that can help brands acquire new customers, test new markets and expand their reach. To find their own unique path to growth, brands must select the combination of components that best suits their messaging, product set and target audience.
"So many DTC brands start out where a founder saw a niche in the market based on their own personal experiences," said Nikki Baird, VP of Strategy at Aptos in an interview with Retail TouchPoints. "But just because they had a great idea to start doesn't make them the de facto target market. As they attract an audience, they need to make sure they track who is engaging with them. Niches make great starts, but they don't make great companies — you need to be broader than that."
So DTC brands need to determine what their audience/customer expansion options would be once they get started. When planning their strategy for growth, DTC brands can choose to:
Increase distribution channels through avenues such as wholesale partnerships;
Expand their product assortments;
Use additional marketing channels; and
Build a community of like-minded consumers.
Using Data to Unlock Expansion Opportunities
Before implementing any moves beyond the DTC model, businesses must know their customers. As the concurrent shift toward consumer privacy and away from third-party cookies continues, brands are going to have to intelligently leverage data to better understand their consumers and forge more strategic (and unique) paths to growth.
Most DTC brands start this process with an ace in the hole — invaluable first-party data and a deep understanding of their current customer base, particularly if those customers are part of a like-minded community. "Brands are going to build their own first-party data, and DTC brands are at an advantage because of where they come from — they have been capturing that information online from the beginning," said Michael Della Penna, Chief Strategy Officer at consumer intelligence agency InMarket.
Opening Brick-and-Mortar Stores Can Jumpstart DTC Growth
Undergarments brand ThirdLove is on track to grow its brick-and-mortar presence throughout the remainder of 2022 and into 2023. The digitally native brand was founded by Heidi Zak in 2013 to provide personalized and accurate bra-fitting experiences. While the brand's venture into brick-and-mortar was initially halted due to the COVID-19 pandemic, the brand successfully expanded into additional categories, including activewear, while physical store plans were put on hold.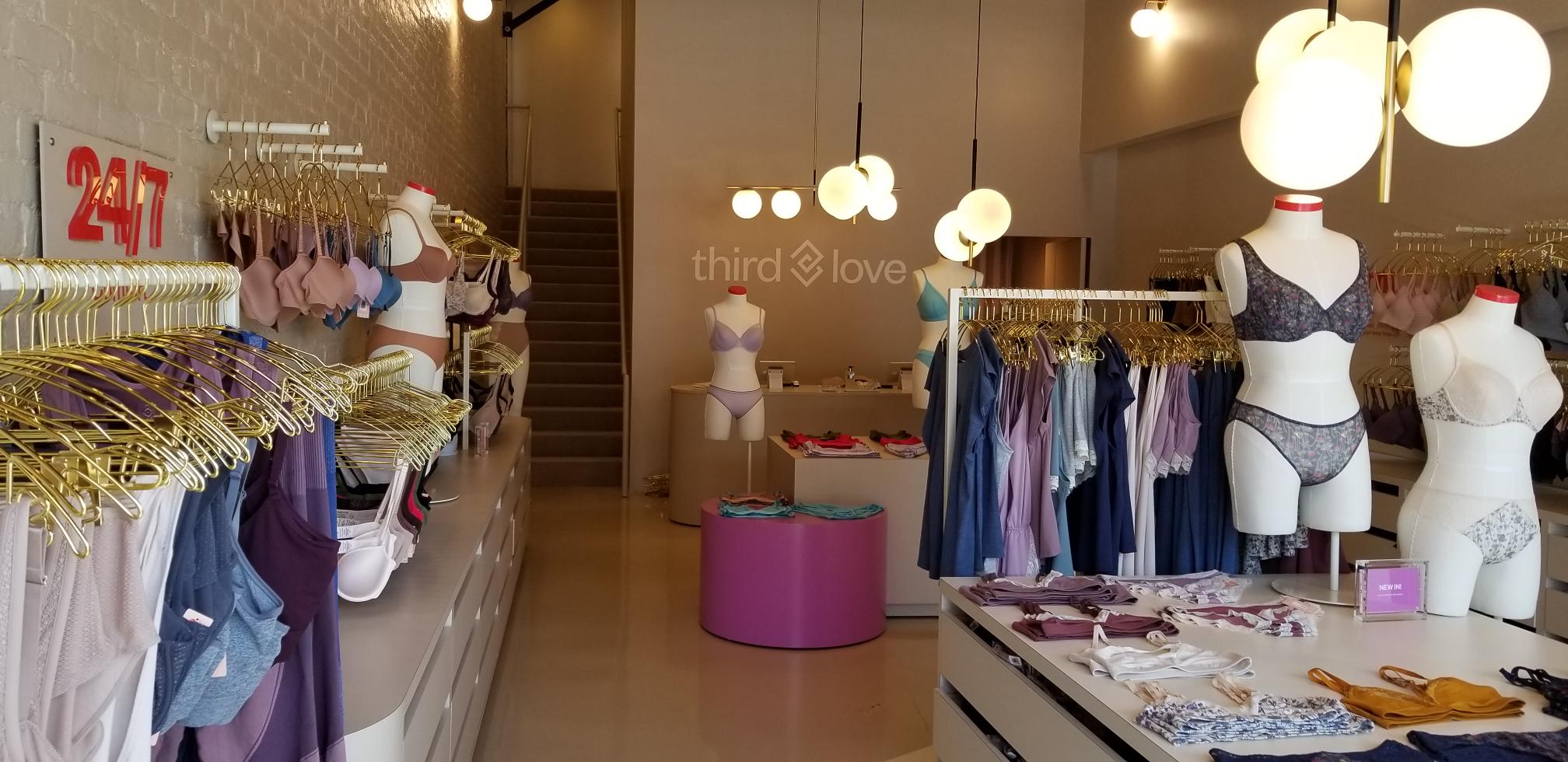 Now, with four physical ThirdLove stores open, Veronique Powell, the brand's VP of Strategy and Operations, noted in an interview with Retail TouchPoints that ThirdLove will open at least four more locations by the end of 2022, in Washington, D.C., Dallas, Boston and Scottsdale, Ariz. This growth trajectory is expected to continue as ThirdLove plans to open another 12 to 16 additional stores in 2023. Working with retail developer and operator Leap to outline its brick-and-mortar strategy, ThirdLove's personalized, omnichannel customer journeys are paying off; the company has experienced higher year-over-year ecommerce growth in zip codes within five miles of its stores.
"Integrating our in-store shoppers into our digital marketing flows has been really important and really valuable," Powell explained. "And making sure that if they opt into receiving marketing messages for us that they are really tailored to [these] shoppers, and they're localized appropriately where they are in terms of their shopping journey. And then doing bounce-back offers and store events and just having an opportunity to really continue to connect with her beyond the purchase."
Luring Consumers with Experiential Brick-and-Mortar Stores
Online fishing enthusiast destination Catch Co., which was founded by Ross Gordon in 2012, began with a lure and tackle subscription model named Mystery Tackle Box, and 10 years later the brand remains true to its mission to "rescue people from the indoors." The brand has built up its Karl's Bait & Tackle ecommerce platform and transitioned to a brick-and-mortar presence in June 2022 with the opening of its first experiential Karl's Fishing & Outdoors physical store in Fort Worth, Texas.
The 2,500-square-foot space relies on a model that applies ecommerce style analytics to the brick-and-mortar store via a partnership with SaaS platform RetailNext. Within one week of opening, Catch Co. exceeded its sales targets by 200%.
Catch Co.'s Director of Retail Experience Teeg Stouffer noted that the brand's digital background is ever-present throughout the store experience.
"You can only learn so much about the product in the package — lures are little works of art," said Stouffer in an interview with Retail TouchPoints. "We removed the hooks and we put each lure up on a board on the wall where you can grab it, pull it down, shake it, hear it, feel it and look at the detail. But we're digitally native, so that experience also is digitally integrated. There's a screen right below, so when you pull out a lure, it starts a video of what it looks like under the water and teaches you how to fish with it."
The store was designed to allow customers to "choose their own adventures," according to Stouffer, through "product path" cards that guide them while shopping. "If you want to be helped, great; otherwise, you pull a card and it has a message at the top like 'New to Fishing' or 'Shopping for a Gift' or 'Want to Learn How to Power Fish,' and it walks you through the store and helps you pick things out yourself without having to deal with another person if you don't want to," said Stouffer. Integrating digital components throughout the store allows customers to have an independent journey that's more reflective of an online experience, but still have access to physical products and knowledgeable associates.
A second Karl's Bait & Tackle brick-and-mortar store opened at Minneapolis' Mall of America earlier in October, confirming that the brand is continuing to embrace omnichannel retail.
Building a DTC Brand Beyond Borders
Reaching an international clientele is a major milestone for any brand. Furniture seller Burrow is taking its blend of ecommerce and showrooms to Canada after nearly six years of selling its customizable, modular pieces.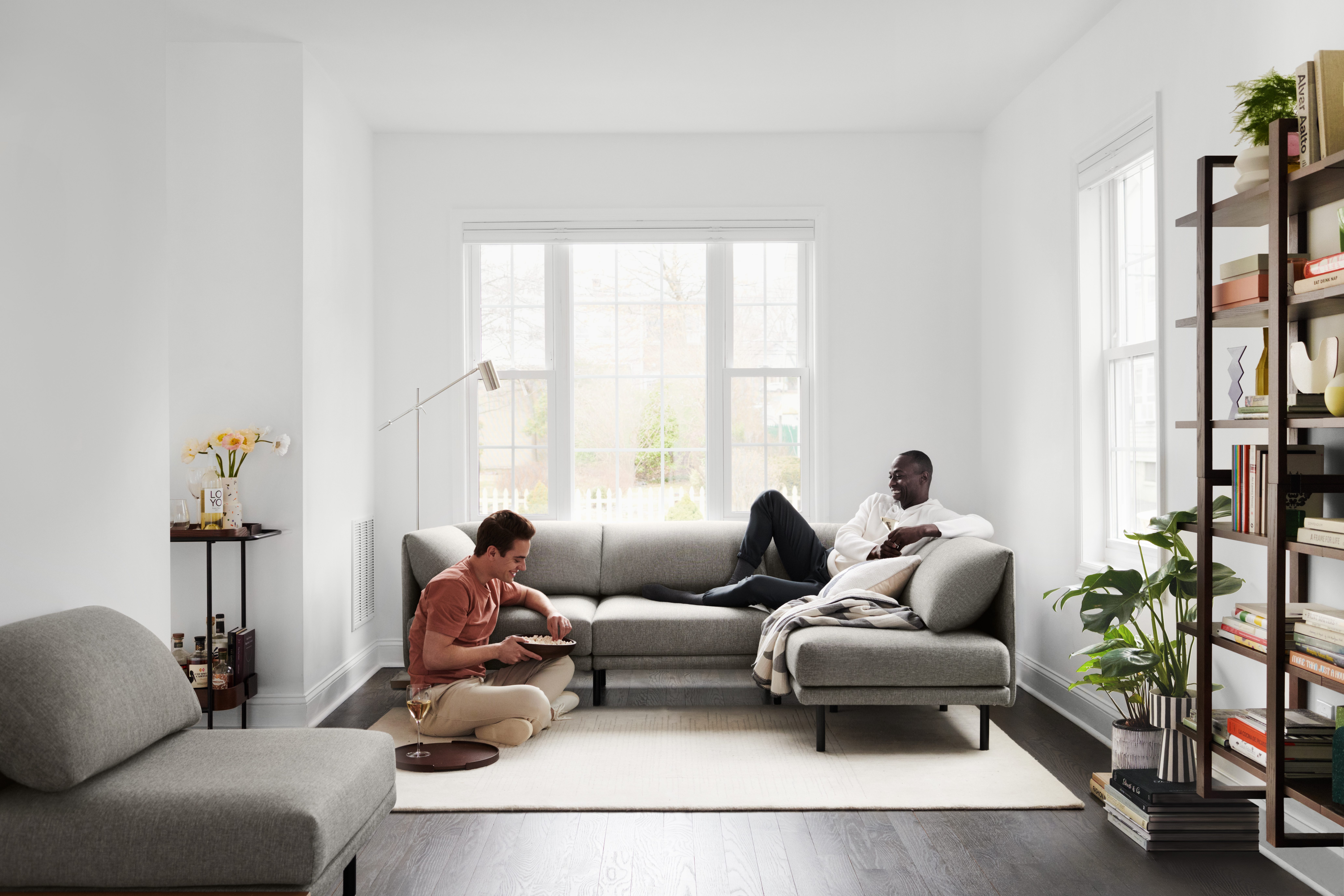 "We discovered that Canadian customers were seeking high-quality, sustainably made products centered around convenience and comfort," said Stephen Kuhl, CEO and Co-founder of Burrow in an interview with Retail TouchPoints. "Customer feedback drives everything we do; from the products we choose to finalizing the locations for our physical retail stores. We knew there was an appetite for functional, design-forward furniture in Canada, so once we figured out how to provide fast, free shipping and delivery for Canadians, it only made sense to expand across North America."
Burrow's model follows neither a purely DTC model nor a traditional brick-and-mortar one. The brand allows customers to explore its offerings online or through its physical showrooms in New York, Boston, Atlanta and Los Angeles, where they can meet with in-house design experts. Customers may choose to order online or with an expert at the showroom and have their furniture delivered to their homes. Kuhl noted that through this formula, Burrow plans to expand to at least 10 total locations within the next two years.
"Furniture is a highly considered purchase and significant investment," said Kuhl. "People want to be able to touch and feel fabrics, test out comfortability and really envision how a product will look in their own home. We've built an omnichannel experience that pairs physical retail stores with an intuitive, easy-to-navigate website. This helps simplify the entire shopping process."
DTC Brands Can Leverage the Power of Strategic Wholesale Partnerships
Online supplement and multivitamin brand Ritual launched its owned brick-and-mortar location in Venice, Calif. in early 2022 after starting an online-only business in 2016. Ritual also started selling on Amazon in June 2022, reaching more than $1 million in sales within the first 60 days, but it still had more growth in store.
On Sept. 21, 2022, Ritual began an exclusive retail partnership with Whole Foods. The brand is one of many in the CPG and wellness spaces that are prioritizing wholesale partnerships to venture into brick-and-mortar and activate a new growth lever.
"To truly win and grow our brand awareness, we need to meet our customers where they are at, in every aspect," said Katerina Schneider, Founder and CEO of Ritual in an interview with Retail TouchPoints. "They need to be able to discover us and trust us just as easily offline as they do currently online."
While the nationwide Whole Foods partnership is a promising path for Ritual, the brand had to align its merchandising with the demands of a physical retail customer.
"We had to completely rethink our packaging and how we bring the depth of education we're known for into a physical space," Schneider said. "To address this, we designed new unit cartons that we are debuting with our expansion into Whole Foods that feature a lot of what you find on our website — striking imagery of our product technology, details on our leading third-party certifications and our traceable ingredient sourcing. Plus, they are made from 100% post-consumer recycled paper, giving materials a second life rather than going to the landfill."