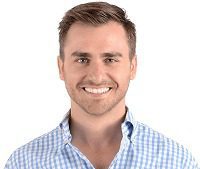 Every retail segment can benefit from a more convenient way to purchase. That was part of the premise behind the development of EBTH (Everything But The House) back in 2008. Fast forward a few years: with 123% year-over-year growth and $30.1 million in sales in 2015, EBTH is resonating with a global audience, according to Andy Nielsen, President and CEO, EBTH.
Recently I had the chance to chat with Andy to find out more about the challenges of building a strong, Internet-based global company. He also shares insights for other entrepreneurs and retailers working to grow their businesses.
Retail TouchPoints (RTP): How did EBTH get started?
Andy Nielsen: Nearly 20 years ago, one of our two co-founders, Jacquie Denny, started a tag sale business after a bad experience with a local auctioneer in Cincinnati, Ohio. With a focus on customer service, she facilitated estate sales for clients located around the region. Fast forward to 2007, joined by one of her best customers and an antique and vintage collector, Brian Graves, Jacquie and Brian founded EBTH.com and launched their first online estate sale in 2008.
RTP: When did you get involved?
Nielsen: In 2012, two of my business partners (my brother Jon Nielsen and Mike Reynolds) and I approached Brian and Jacquie with the idea of helping them expand their unique service offering outside of Cincinnati. We structured a new ownership group in 2012 and began to launch our service offering to more cities within the U.S. Today, we have sellers from as far east as Boston and as far west as Los Angeles. We are operating out of 25 cities currently, and have been rolling out new cities at the rate of one city per month over the last year. We are trying to grow to 50 cities in the U.S. as fast as we can. Our ultimate goal is to create a global marketplace for estate sales.
RTP: Can you share any business success metrics?
Nielsen: Just three years ago we were shipping less than 25% of inventory; our audience was still primarily a local buying audience. We are now shipping 55% to 60%, and that percentage is only continuing to increase as word of our platform spreads. There will be a day when we are shipping between 90% and 100% of inventory due to the demand we create by giving buyers located across the world access to these items hidden in homes across the country. Regarding revenue: in 2014 we sold $13.5 million worth of inventory; in 2015 it rose to $30.1 million (123% year-over-year growth).
RTP: How do you market the service to consumers as well as sellers?
Nielsen: On the consumer side, we deploy a variety of e-Commerce demand generation tactics, such as paid search, digital retargeting, SEO, and paid social on Facebook, Instagram and Pinterest.
On the seller side, we utilize all of the channels listed above, as well as direct-response radio advertising and direct mail. We've also rolled out a formal, strategic marketing program with referral partners, such as realtors, moving companies and real estate brokers. We want EBTH to be top-of-mind when they're working with their clients.
RTP: What does your competition look like?
Nielsen: We compete on the local level with traditional estate sale companies — most cities have them — as well as local auctioneers. We also compete on high-value inventory with larger auction houses, such as Sotheby's or Christie's.
Our focus has always been on being a complete service provider — we insert our brand in between the buyer and seller. As far as the competition goes, we are the only ones doing that. Online marketplaces such as eBay, Craigslist or Wallapop do not offer this level of service.
RTP: What are the biggest challenges in making this type of business a success?
Nielsen: The inventory we sell is entirely decentralized. It is scattered throughout the U.S. in the homes of the clients we serve. We have to build and maintain a very unique supply chain that can ship from one place to another in a cost-effective and timely manner.
How do we achieve that? We utilize a variety of technologies and continue to invest in the necessary infrastructure required to provide an instant shipping quote and end-to-end delivery for the items listed on our platform. As our volumes continue to increase, we will continue to improve shipping times and deliver more cost-effective rates for our customers.
RTP: What would you consider your greatest success stories so far with EBTH?
Nielsen: One of the most exciting times was when we held our first sale outside of our home base of Cincinnati, in Fairfield, Conn. It was an amazing feeling. It gave us the confidence to believe we could train a team, list the inventory and have buyers throughout the world.
The launch of our own platform in March of 2013 was a huge day at EBTH. We went from an off-the-shelf solution with minimal capabilities to a technology that allows us to scale our service offering across the world. It gave us the foundation we needed to continue to innovate and deliver the best experience for our sellers and buyers.
Finally, as a result of the tremendous work of our team to date, we've also been fortunate enough to receive a variety of awards. We have been named Tech Company of the Year by the Cincinnati Business Courier, recognized as a finalist for one of the Best Places to Work in Cincinnati, and were named an EY Entrepreneur of the Year for the South Central Ohio and Kentucky region.
RTP: How do you decide between off-the-shelf and custom-built solutions?
Nielsen: From Day One we decided that when we evaluate any priority, we look at the trade-off between speed and ultimate value. We can be a proponent of outsourcing if the off-the-shelf solution allows us to "buy time" and utilize our technology team's bandwidth on more important initiatives — at least until we determine the short-term solution will truly become a bottleneck or constraint for innovation, speed or our ability to execute. Simply put, we evaluate which initiatives produce a higher ROI and focus our efforts there.
Within the first few weeks of getting an off-the-shelf product, you'll realize the limitations of it; none of these solutions are custom-tailored to your business. As such, we'll frequently figure out how long we can go before replacing it, and need to be prepared to flip the switch. Our technology team is currently comprised of 10-15 team members and is growing month-over-month.
RTP: What advice do you have for other entrepreneurs thinking about breaking into the market with a new business idea?
Nielsen: First and foremost, take the time to really understand the business, including the economics and key metrics. I've seen too many startups fail because an entrepreneur launches a business with just an idea and the mindset that they'll figure out the business model over time.
When you are in growth mode, you will be thrown a lot of ideas. I can't emphasize enough the notion of not getting distracted. You need to be ridiculously focused on your ultimate goal. Bad things happen when you let distractions cloud your judgment.
Don't just look at what others in your industry are doing. It's nice to know how others in your competitive landscape solve similar challenges, but our best ideas usually come from dreaming up the ideal solution and then reverse engineering it based on what is possible today.
Utilize technology to deliver the best, most seamless experience for consumers, but have heart, integrity and trust to deliver the best service. The most value is created when each is in balance.
Finally, focus on building a phenomenal culture and be sure to have fun!
RTP: Do you have a mentor or a company you look up to?
Nielsen: I've been following Uber for a long time. It's a perfect example of a business that understood a need, built the solution, then scaled it. Others? Apple, Zappos and Amazon. Amazon truly understands fulfillment is the key to the castle, and they are able to achieve it on the broadest scale.