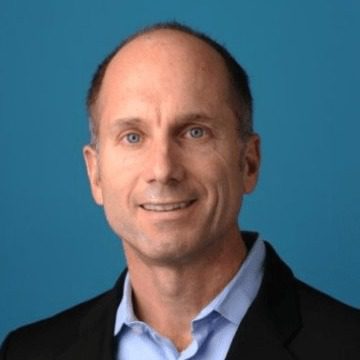 Under Armour has made a big splash in reshaping its executive-level team, making three moves specifically designed to help the brand accelerate its growth within the sportswear industry:
Kip Fulks was promoted to the role of Chief Product Officer;

Colin Browne was appointed President of Global Sourcing; and

Andy Donkin was appointed Chief Marketing Officer (CMO).
The Donkin hiring is perhaps the most intriguing of Under Armour's hires since he comes directly from Amazon, where he served as the Head of Worldwide Mass and Brand Marketing. In this role, he managed the global media budget and developed offline and online campaigns for North America, Europe and Asia.
Donkin had a hand in developing many of the innovative offerings that brought Amazon beyond the role of typical e-Commerce retailer, including Amazon Prime, Amazon FireTV, Amazon tablets, Amazon Kindle and most recently Amazon Echo.
In his new role, Donkin will assume oversight of all global marketing initiatives at Under Armour beginning Aug. 22.
Under Armour has made it a point to flex its innovation muscles in recent months — launching a mobile shopping app that integrates data from more than 170 million consumers to create personalized experiences, and opening a new manufacturing and design center in Baltimore dedicated to prototyping and testing new products — so Donkin's appointment appears to align perfectly with the brand's continued emphasis on its Connected Fitness initiative.
Under Armour's ambitions haven't been limited to its innovation side, with the company set to open up its second Manhattan store at the former FAO Schwarz location as early as 2018. It's safe to say the company is in aggressive expansion mode, especially as big players in the sporting goods market have recently collapsed, giving the brand more of an incentive to sell directly to consumers outside of third-party retail locations.
The other executive changes should also push Under Armour's plans further ahead. Browne was most recently VP and Managing Director of VF Corporation, where he led all aspects of the company's sourcing and product supply organization in Asia. Browne will join Under Armour on Sept. 6 and will continue to elevate the company's global sourcing structure around the world.
Donkin and Browne will both report to Fulks, who served as the first partner of CEO Kevin Plank when they founded the Under Armour brand in 1996. Fulks has served as the company's acting CMO since November 2015, leading the search for a permanent CMO.
As Chief Product Officer, Fulks is expected to drive the strategy and integration of category management, marketing, product, merchandising, innovation and sourcing.